This is the 19th Day of fasting. We are getting closer to the end – two days to go.
I would like to share with you the word for today – "God's Joy is the Best Medicine"!
"Go and celebrate with a feast of rich foods and sweet drinks, and share gifts of food with people who have nothing prepared. This is a sacred day before our Lord. Don't be dejected and sad, for the joy of the Lord is your strength!" – Nehemiah 8:10 (NLT)
Share What You Have
We are entering a time of celebration. As we enter soon 2020, our main focus should be to share what we have with those who do not have. Sharing is the biggest part of our journey. This life is not only what we can have, but who we can bless with what we have. Let our hearts be opened to those who are in need. 
Joyful Laughter 
Today, on my way home, two ladies were standing outside a restaurant. Both of them were laughing, but one was different, she was loud and her laughing sounded so funny. And you know what? She did not care what others would think. She just enjoyed herself, bursting with laughter.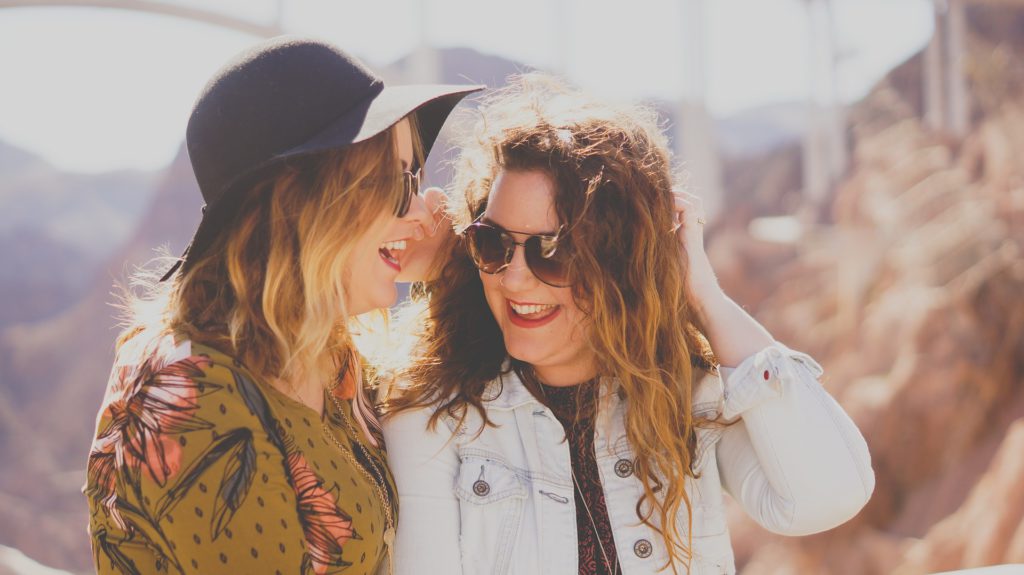 Before sending the word for today, as I was meditating tonight on "God is Living Water", suddenly, I saw myself rolling on the floor laughing. I was laughing so hard, so loud. I just could not stop. Of course, it was in my spirit but I looked "worse" than that lady. If I laughed in the street like that, people would think something was wrong with me. 
Prophetic Word
And the Lord spoke to me, saying,
"During Christmas celebration, many sang a song, "Joy to the world". I heard the song in different languages and many parts of the world. Those words are true but so many still do not grasp those profound, truth revealing words. I am the Joy! 
Do not be depressed or dispirited. This new year is not going to be the saddest as many are trying to predict. Did I say it was going to be worse?  
Why do people look for calamity? Why do people look for disaster? Why don't they look for a restoration? I am the One who restores. I am not God Who punishes with a rod. My rod comforts, not punish. My rod brings soothing to the soul, not briers. 
Do not rob yourself. Stay in My peace. Do not look at the disasters of the world, thinking the end is near. Look at Me Who is restoring you and bringing you to a place where you have My joy. If you stay outside, you will have fear. If you stay in Me, nothing can shake you. You can still live in the world but not to be touched by its negative influence. 
I saw your heart. I saw your devastation. It was not easy and many times you felt you could not manage another day. Your wounded heart was so deep that when you tried to explain how you felt, no one was able to help you because people who you spoke to were broken themselves. Then you heard My voice like the sound of many waters. The words of My love for you were in that sound. 
Now what? I have started building you from within. Your life is not going to be as "a vehicle forgotten in a garage." I have done all the cleaning, changing, recharging, switching on the engine, warming up. It's done! Now you are ready to take off. 
You are leaving the old – old ways of thinking, old ways of living, old desires. You are leaving the sad, depressing path of life. You have entered the path called "joy of the Lord". You will not grieve over your past wrongdoings. My joy will bring healing to your soul.  My joy will be a medicine to your body. My joy will be strength and wholeness to your whole being. My joy will change the way how you live each day! Every day will not be a burden to you, but a delight. My joy which you carry will change the atmosphere. Fully, enter into My joy, and laugh as hard as you can and as loud as you can!"
Have you forgotten how to laugh and I mean really to laugh? The laughter will bring healing to your soul and spirit. It is the best medicine our there.
If this word has blessed you, please share in the comment what was a challenge to you in 2019, and what are you looking forward to in 2020? Have a wonderful day in the Lord! And LAUGH!- Haly
Helpful Articles:
21 Days of Fasting Posts:
Latest Articles: