Hi everyone and welcome to Haly Ministries website.
Why is Haly? This name has a deep meaning. Wiktionary perfectly describes it and what this site is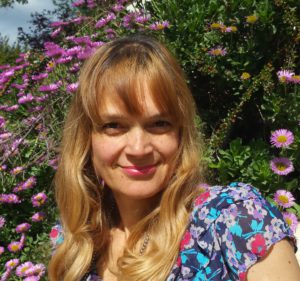 all about. It means: "holy, bringing health; healthy, whole; consecrated, saintly, godly, ecclesiastical". Also, it is my short name.
MY JOURNEY
I was not raised in a Christian family. My parents never talked about God, my school never talked about God, the society I grew up in never talked about God. On the contrary, what we were taught and told that He did not exist. We followed our religious ideas, superstitious​ lifestyle, but God was far away from our hearts.
The first person who introduced me to God was my grandma. She knew a little. Mostly she shared some healing testimonies of how people were healed through a prayer. She told me not to believe my school's statements that God did not exist, but believe people's stories which clearly showed God was real and He could heal any disease or sickness. Those healings testified that God was real. I still remember some of those stories. Just to remind us that our testimonies are powerful and do not estimate yours, because it could change somebody's life.
Since then, my heart was stirred. I wanted to know about Devine more, and see people healed through a prayer. I asked God to reveal Himself to me. In our culture, some families liked having lots of icons in their homes. All those gods looked different from each other. I was confused and no one could give me the answer. I had lots of questions to God: "Which icon describes You, God? Who are You? I do not understand why are You looking so different?"
Those questions were not answered overnight. I wish they were. But the day came when Orthodox churches were opened for the masses. That was a miracle by itself. Protestant churches were still underground. So, I tried to look for God in an Orthodox church and was very disappointed. I did not understand why there was a long line to a woman's icon called Mary, but there were few people by the Saint who was dying on the Cross. So, I decided to go against the crowd. When I visited a church I always went to that Saint telling Him about my life, about my ups and downs. I did not know the Redemption story, but I felt there was something different about Him.
In three years, the Protestant Church was allowed to exist again. Many churches came back to life, thousands of new ones were opened. I could not describe the joy seeing my prayers had been answered. At last, I held my first Holy Book, the Book, called the Bible in my hands. I also learned that the One Who I came to worship in the Orthodox church was called Jesus.
Because of those healing testimonies which my grandma shared with me, in my heart I always wanted to serve God and see healings, miracles through prayer. God never disappoints, He gives the desires of our hearts. I thank my Heavenly Father for opening up the doors for me, for giving me the opportunities to be involved in serving people, for sending me to a very well-known ministry where I could learn more about how to heal through prayer and have effective results. I met lots of people all over the world, and have visited many places. I would never, ever think it could happen to a girl like me, who was raised in a very dysfunctional family. If it was not Jesus, I would have no chance to thrive, even still be alive. Humanly speaking, it is impossible. But with God everything is possible.
GOD WANTS YOU to PROSPER
You are not here on the earth just to survive, to see a day pass by, to struggle or to stay sick. God is a God of Miracles! He is Powerful to restore all that you lost over the years. He can restore your health, your relationships. He can set you free from addictions. Jesus can free you from fears. He can put your life back together.
God is the same Yesterday, and Today, and Forever. Jesus wants you well TODAY! He wants you to be encouraged TODAY! God wants you to be comforted TODAY! And He wants you to be set free TODAY!
"Beloved, I pray that you may prosper in all things and be in health, just as your soul prospers." 3 John 2 (NKJV)
TOGETHER WE ARE STRONGER
Seeing so many people seeking for answers, struggling, hurting, I decided to go further and start a ministry worldwide. I believe Haly Ministries is an idea from God. I was delaying it, thinking it was just me. We all have reasons to tell God that He is choosing the wrong person, and I was not an exception.
But God did not give up. He surrounded me with people who were very prophetic and through them He was encouraging me to make the first step.
If you feel lonely, not free, broken-hearted, sick, we are here to help each other to succeed, build each other up, pray for one another, encourage and edify each other. This site is not to tear each other apart but love each other, just as Jesus has loved us.
Let's get connected and build the tribe of overcomers! We overcome because Jesus has overcome the world. We overcome because we are Together and when we are together in one spirit, in one mind, then we are Stronger and no sickness, disease, infirmity, depression, anxiety, fear would be able to stay.
Jesus said: "For where two or three are gathered together in my Name, there am I in the midst of them." (Matthew 18:20 KJV)
If you have any questions, feel free to send me a message. I will be more than happy to help you out.
If you have a prayer request, please go to 'Contact" and fill out the form. We will pray for you and if we have a word from God, we will send it to you.
Together we are stronger!
Haly
Founder of Haly Ministries