Let Go of Old and Bring In New
Do you feel you need to let go of something next year, but it's not easy to make that decision? We think our lives depend on it, but it does not. The Lord showed me today that I have to concentrate on two major things next year. There will be some things I have to let go and some new things to bring in. Everything else can wait till their season comes. 
Scars on the Inside, are a Reflection of the Outside
The Lord has showed me, you have some stitches in your heart. You went through so much pain because of relationships that left you with a deep wound, experiencing weakness and carrying a heavy burden. The description of your feelings would be like a heavy stone of rejection has been chained to you. You feel you have stuck in the chains of pain forever. 
Some days, you felt a little bit better but other days, when you wanted to build another relationship, the pain came back. I see you crying and asking for help. But with every prayer your voice got quieter and quieter and what was only left – a whisper. Because your vocal cords are held rigid, you are not able to voice the opposition. You are not able to be changed or be persuaded because your voice is not able to speak in your defence.
God has not created you to live that life. He wants you to be free. Your freedom is in the atonement. Your healing is in the atonement. Your abundant life is in the atonement. Jesus is your life. And today as you read these words, if you have not done so, come to the Father and release everyone who hurt you, who scarred you. Even if those scars are inside, they are still a reflection of you on the outside.
The Word from the Lord
The Father Says, "You have lost hope, My child. You have lost your joy. You look at yourself and think, "Who would love me? I do not love myself. Is there someone who will?" You were in the storm of life, and your heart was torn into pieces. You were looking for a relief but received more grief. 
People first judge through outward appearance, but I look at the heart. People can put their best clothes on, put their best smile on their faces, but those actions can't cover the pain, rejection, loss on the inside.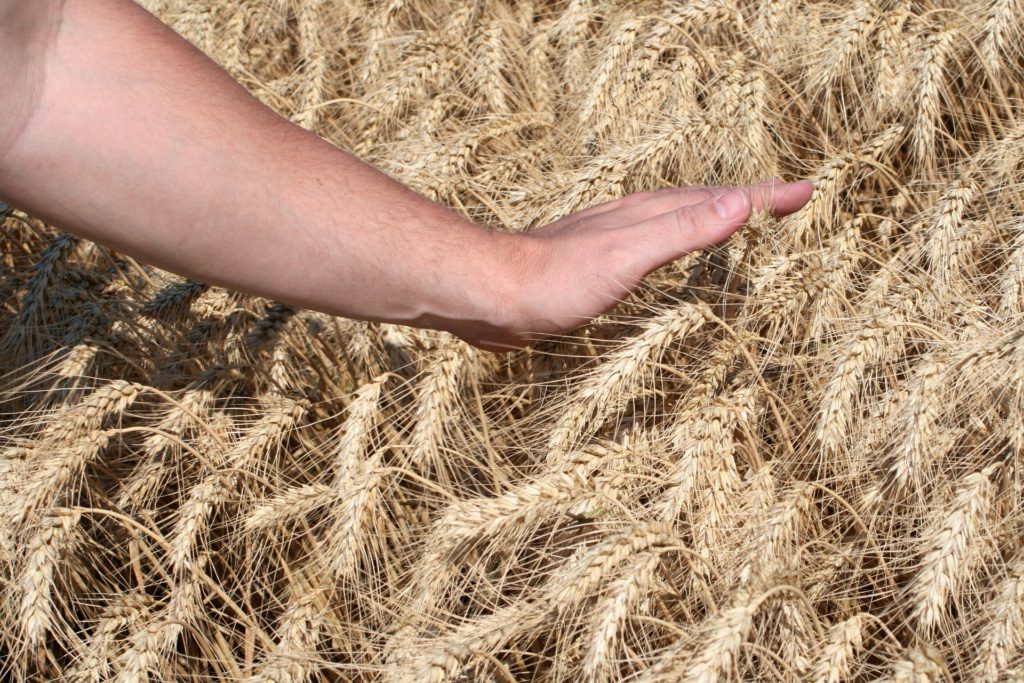 I know your heart. You do not need to come to Me with an explanation. Come to Me with an expectation. You tried to explain yourself, defend yourself. If you continue thinking you are a victim, you will live as a victim. If you start thinking like a child of the Most High God, you will live like God's child. You are not a backpacker but a Kingdom dweller. Your backpack is full with your past experiences and you try to live using the supplies from your past. That's not what I want for you, and that's not what you want. 
Give Me your backpack, and I will give you My benefits package. Leave at the Cross the rejection and pain, and I will give you My acceptance and comfort. Who is able to tell how many benefits in My Kingdom? Who is able to weigh them? Is there anyone who can give Me the correct answer? I will laugh if someone offers to do this job. There are no limits to My benefits. My blessings had been provided for you before you were born. 
Your year has been already crowned with the fruitful harvest; even the hard pathways will overflow with abundance. Do not limit Me, and do not limit yourself. For your every need, there is a provision and healing. So, go to your dwelling place with expectation and you will receive a revelation. You will know exactly what to do in each situation. 
My love for you is your glorious victory over everything! Start seeing yourself as I see you. Start believing in yourself as I believe in you.  Today, start living as a Kingdom dweller, not as an earthly one. You are loved, you are accepted by your Heavenly Father, Who knows your needs before you ask them and Who will not leave you comfortless."
We hope this word has encouraged you to live as a Kingdom Dweller! God loves you and wants your faith and trust in Him to grow! Have a wonderful day in the Lord! – Haly
21 Days of Fasting Posts:
Latest Articles: