Step into a season of joy and celebration where your hard work is about to bloom into a rewarding harvest. Life has its seasons, and right now, you're standing on the brink of a special one. Your dedication during tough times has not gone unnoticed in the greater scheme of things. This harvest is the result of your efforts – it isn't just luck. God, in His wisdom, is ready to turn your tears of sowing into tears of joy.
Picture your life as a field where you planted good seeds, but challenges – like proverbial tares – tried to mess things up. Don't worry; God has been keeping watch over both the good and not-so-good things growing together. Now it's time for a harvest, as He sends angels with a divine plan – separating the good from the not-so-good, lighting judgmental fires, and giving you a fresh start.
Join me on this journey into our season of deliverance. Angels are coming to clear away what doesn't belong and give us a chance to let go of what's holding us back. This is our time – a time of joy and celebration where our hard work will bloom into a rewarding harvest. God sees our dedication and is ready to turn our tears of sowing into tears of joy.
What benefits are waiting for us?
1. Get Ready for Good News
You are entering an exciting season of harvest in your life. All your hard work, persistence and faithfulness are about to bloom into something beautiful.
God promises that those who sow bountifully with a cheerful heart will reap bountifully in due season. That season is here!
Don't underestimate what God can do with your faithfulness. Just as miraculous growth occurs secretly in the fields before crops are ready for harvest, God has been working behind the scenes in your life. 
Get ready to be amazed as blessings pour out that you never imagined possible. As you stay close to God and trust His timing, you'll see positive breakthroughs in relationships, opportunities, finances and more.
2. Tough Times Pay Off: From Tears to Joy
Life is full of ups and downs. You've made it through storms that shook your faith. Now is the time to reap a harvest of blessing, fulfilment and victory. Your diligence during tough times is about to pay off in amazing ways.
It wasn't easy. You had to plant seeds of faith and goodness, even when situations looked bleak. There were sleepless nights, tears shed, prayers lifted up. But you persisted in believing, sowing, and trusting God. He saw your endurance. Your harvest is ripe!
God promises those who sow in tears will reap with joy. The trying seasons prepared you for this bountiful harvest. Don't waste tears on yesterday's troubles. Rejoice! For your patient endurance is producing a bumper crop of blessings beyond imagination. This is your time!
3. Angels to the Rescue: Sorting Out the Good and the Bad
Life can feel chaotic – full of both blessings and burdens. But take heart, help is on the way! God promises to send His angels to sort out the good and the bad in your life. You are not alone in facing life's mixture of joy and trials. Divine assistance is coming!
The Bible says, "Are not all angels ministering spirits sent to serve those who will inherit salvation?" (Hebrews 1:14). God's angels are here for you, acting on His behalf to bring order, healing and breakthrough. Where you see confusion, God is bringing clarity. Where you've experienced loss, He's restoring bountifully.
This season, let God's angelic help untangle any messes. His heavenly assistants are sorting out what belongs and what doesn't. They are fanning the flames of God's purpose, power and blessings in your life. What the enemy meant for harm, God is turning to good.
4. A Big Win: Saying Goodbye to What Doesn't Belong
This is the season where God is delivering you from everything that is holding you back. Get ready to say goodbye to burdens, obstacles and limitations! The Lord is stepping in to bring correction, healing and freedom.
You are about to experience one of the greatest wins of your life. God is promoting you and promising to remove any weight slowing you down. It's time for a fresh start – spiritually, emotionally and practically. The Lord declares:
Forget the former things; do not dwell on the past. See, I am doing a new thing – (Isaiah 43:18-19)
Let go and let God transform you. Where you've been stuck, you're now breaking free. Where you were confined, you're now finding freedom. God is eager to unload you of all that doesn't belong so you can flourish.
Harvest time brings surrender. It's an opportunity to align your life fully with the Lord. He is purifying and pruning you so that you bear good fruit. Trust Him to cut away attitudes, habits or mindsets holding you back. His intentions are good – to promote growth, strength and new life.
Say goodbye to all that kept you trapped in seasons past. God is delivering you into something greater. A win is coming that will confirm His faithfulness. Get ready to reap the benefits of a fresh start!
Recommended Articles for Inspiration: 
‣  Illuminating Paths of Growth and Renewal: Prophetic Word for December 2023 (Kislev 5784)
‣  Transitioning Forward with God's Plan: Prophetic Door is Opened
‣  Walking Through Life's Darkest Shadows: Psalm 23
‣  Cast Your Burdens Upon the Lord: The Promise in Psalm 55:22
5. Breaking Free: No More Adversity
This is your time to break free from adversity! God is delivering you from negative influences, unhealthy environments and destructive mindsets. He is making a way for you to step into new beginnings full of promise and potential.
Where there was opposition, God is granting freedom. Where there were limitations, doors are now opening wide. The Lord declares: "See, I will do a new thing, now it springs forth; do you not perceive it?" (Isaiah 43:19) Perceive it, for God is indeed doing something fresh right now!
No more will past pains, sin or generational bondage have power over you. The Lord is cutting off the influence of anything that led you astray. Your season of struggle against adversity is coming to an end. God is breaking chains, removing traps and leading you to a broad, prosperous place.
This harvest time, allow God to do His purifying work with His refiner's fire. He is burning away dross and impurities, paving the way for new growth in your life. As God frees you from negative clutter, you will gain clarity and the capacity to receive fresh blessings.
Get ready for clean slates, reopened doors, and bold new beginnings without friction or oppression. The adversities of yesterday are being transformed into testimonies of victory. God is making a way where there seems no way. 
Your breakthrough is here! So, rejoice and move forward in freedom!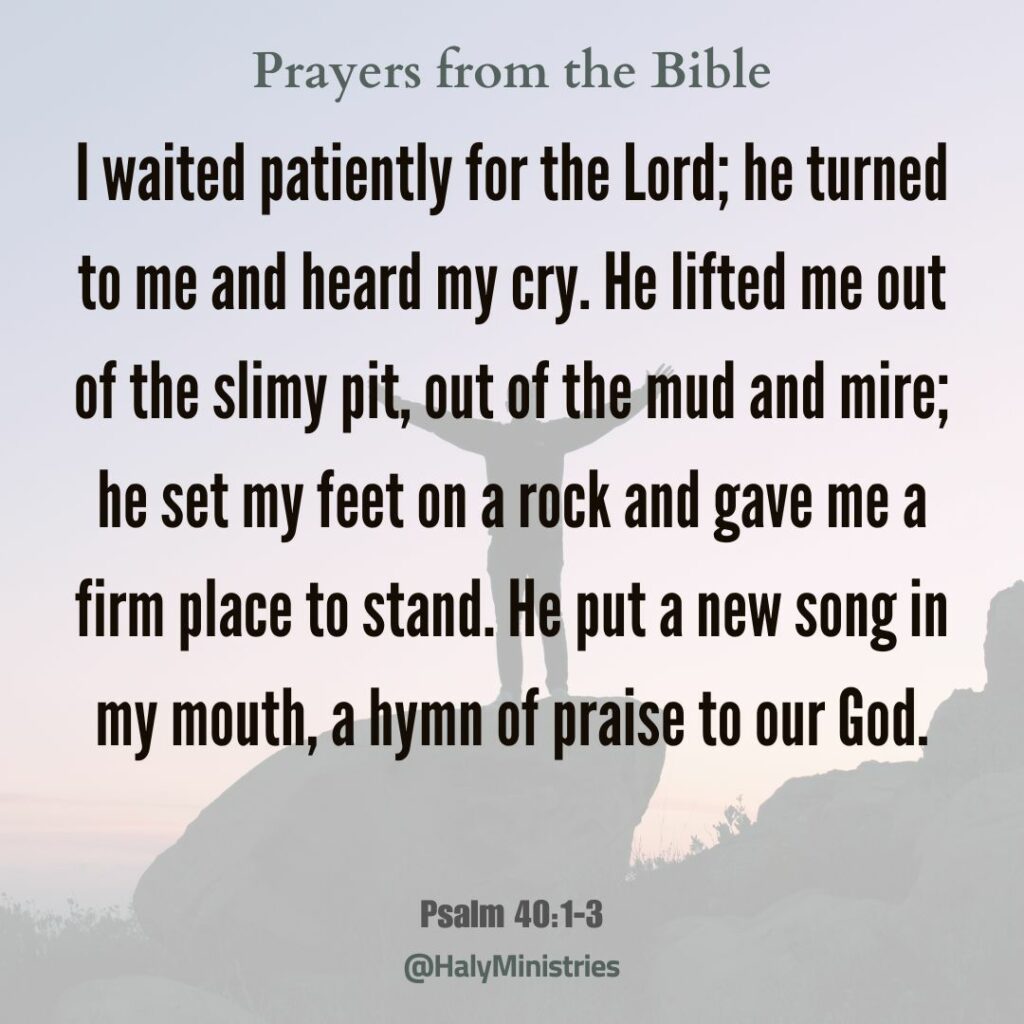 6. Joining Forces with Angels: Choosing What's Right
You don't have to face life's battles alone. God's angels are joining forces with you to choose what's right and overcome darkness with light. Where the enemy tries to confuse you, these heavenly helpers make God's truth clear. When adversity seems overwhelming, their strength lifts you up. 
The Bible says God will command his angels concerning you to guard you in all your ways (Psalm 91:11). You have powerful support to align your thoughts, words and actions with righteousness. With angelic help, you can let go of past mistakes and walk in the freedom Christ purchased for you.
Together with God's messengers, keep choosing light over darkness every step of this journey. Their holy presence drives away shadows and empowers you to welcome what is good. 
This harvest season, angelic blessings are being poured out over your life. God's mighty servants are fanning the flames of revival in you. Say yes to their assistance in separating the precious from the worthless. Keep in step with these spiritual allies. Victory is assured as you join forces with angels!
7. Time to Party: Celebrate Your Success!
Get ready to celebrate, because your harvest is here! God is blessing your faithfulness and hard work. It's time to party and make merry over all He has done. Harvest seasons are meant for rejoicing!
King David set the example when he danced with joy as the Ark of the Lord was brought into Jerusalem. His overflowing praise reflected the abundant blessings poured out on God's people that day. 
So rejoice! Feast on the delicious fruits God is harvesting in your life right now. Share your testimony of victory with others. Make time for play, laughter and gratitude. Gather loved ones close and let thankfulness overflow.
Remember, joy is your strength. Don't hold back in celebrating what God is doing! He wants you to party over every prayer answered, every breakthrough achieved, every battle won. Rest in His goodness and celebrate your success.
You endured seasons of difficulty, and now blessings abound. God is turning your tears into dancing. It's harvest time – rejoice exceedingly! Success is sweetest when the struggle was long and hard. Celebrate His goodness today.
Closing Reflection: Count Your Blessings and Celebrate Your Harvest
My friend, reflect on this question: What fruit is God bringing forth in your life right now from seeds of faith you've sown?
Make time to rejoice and give thanks for His blessings. Share your excitement with loved ones and let praise flow freely. Don't minimize what God is doing – celebrate every victory, big or small!
Your season of harvest is meant for joy:
Feast on the goodness of God
Rest in His faithfulness
Remember His promises
Lean into hope for the future He is preparing
Victory is yours, child of God! Sow gratitude, and blessings will overflow. The harvest is plentiful – go ahead and celebrate!