This is the 10th day of fasting. The word for today is God's Fullness Abides in You.
What does "fullness"mean? According to Cambridge Dictionary the meaning of the word 'fullness" is:
The state of having or containing a lot of something 
The quality of being whole or complete
In the morning when I took communion, I heard the question, "Why is your cup not full?" Even I had communion many times in my personal life, that was the first time when God asked me that question. I told Him, that's the way I always did it and that's how I was taught in a church. Then the Lord replied, saying, "Have a full cup when you take communion. This is a sign that My life which is in you, overflows through and from you. The full cup represents the fullness you have in Me."
That was the great and encouraging word God gave me. In Psalm 23:5 it's written that God has prepared a feast, His provisions, before us in the midst of our enemies. He cares for all our needs, anointing us with the fragrance of His Holy Spirit, and filling our cup again and again and again by His grace until our hearts overflow.
When we take communion, we are drinking of Him that make our hearts overflow with joy, gladness, God's provision, His grace, mercy, and love. The Lord is making your cup overflows this new season. 
Also, He reminded of the story of Jesus' birth. Jesus was born in the town of Bethlehem. Bethlehem in Hebrew means, House of Bread – בֵּית לֶחֶם Bet Leḥem. 
Who is the house of God?
You and me. You are where God lives. God does not need a temple, or building to reside. His temple is you and He lives in you. You have become that house. Isn't it encouraging that God's plan for Messiah to be born in a small town of Bethlehem, not very big and not a famous town? Because He came to small people, like you and me. The glorious, magnificent King of kings decided to dwell in us. This is bold confidence and victorious hope – God Himself is in us! 
Who is the Bread?
We looked at the word "house". But who is the Bread? Jesus said, "I am the Bread of Life. Come to My table and eat." We have become His house, and He has filled us with His life, His provision and nourishment. He is inviting us to participate in the feast. Jesus said to come to Him daily and you will never be hungry. Believe in Him and you will never be thirsty. If Jesus is the Bread of Life, we lack nothing and there is no shortage of His Heavenly provision. He has already provided for all our needs, big or small.
Why do We not See Abundant Life?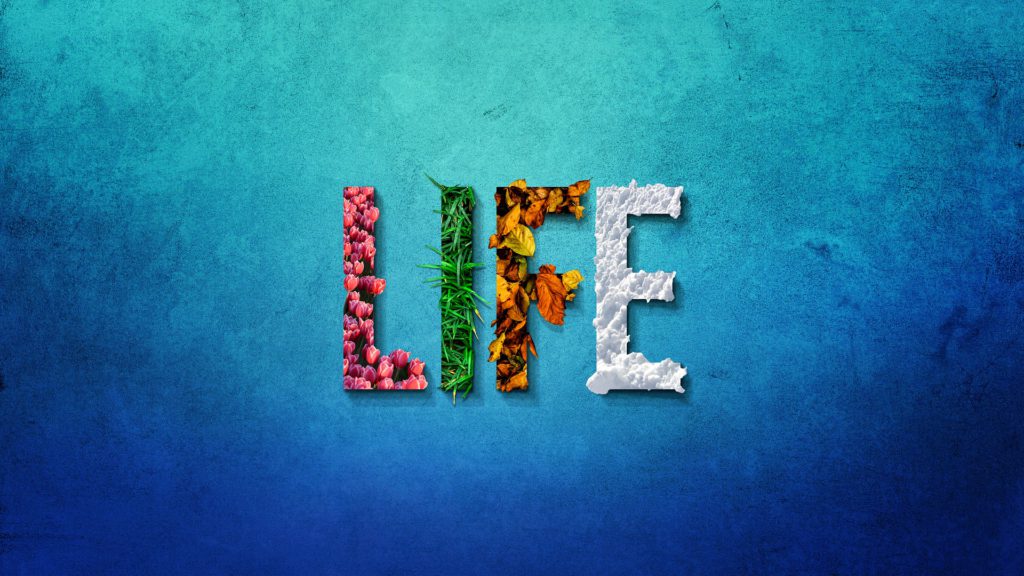 Then why do you feel dry inside and do not see any life, only poverty? Because you do not know how to draw the life from you and make it visible in the physical realm. Take the word of God, the promise He has given you, and encourage yourself in the Lord every day. Daily, feast spiritually on Jesus Christ, praying, meditating on the Word, on God's goodness, on the promises He has given you. 
Start seeing yourself as the Word says, not what your circumstances say. God will bless you in the midst of your difficult situation. Your cup of blessings will overflow. Do not look at the enemy, but look to the Life, to the Bread, to the fountain of Living water who is Jesus Christ! 
We need to stop imitating the ideas and opinions of the culture around us, but imitate Christ, and create more space in our house for the Bread of Life to dwell. If you have too much clutter in your mind, ask the Lord to help you and to reveal to you how the mind can be renewed, inwardly transformed by the Holy Spirit. God wants to reform your life and reform your mind. 
Jesus is the source of all life and you are destined for success! You contain a LOT of God in you, without measure. You can find nourishment, strength, wholeness, and fullness of joy only in Him. You just need to connect with that life. When you connect and start drawing from that life, you will find truth, healing, salvation, love, financial freedom. You will live in His fullness, where there is no lack.
I pray you will live an abundant life. May you be prosperous in all you do. God is in you and with you. You are not alone, but surrounded by His presence. I pray your heart will be filled with joy and peace!  Do not be afraid of tomorrow, because your Provider already knows what you need before you ever ask Him. Be filled to overflowing with the fullness of God!
We hope this word has blessed you! God loves you and wants your faith and trust in Him to grow! Have a wonderful day in the Lord! – Haly
21 Days of Fasting Posts:
Related Articles: