You did not choose Me, but I chose you and appointed you that you should go and bear fruit, and that your fruit should remain, that whatever you ask the Father in My name He may give you." – John 15:16
God Destined You to Succeed
Right from the beginning of creation, God designed all of His creation to function according to the divine nature of the Creator. For instance, when He created the fruit tree, He intended for the tree to bear fruit according to its kind, that is, the fruit must fully represent the tree that produced it. He also created great sea creatures and every living thing, with every winged bird, each according to its kind. This means that every creature was deliberately designed to represent both the hidden and open qualities of its originator (See Genesis 1:11,21-25).
When God eventually wrapped up His creation process in Genesis, He created man in His own image, according to His likeness. In other words, He created man according to his 'God-kind.' I am pretty sure that you would be utterly amazed if you get to find a cashew fruit growing on a coconut tree, or if you find cucumber growing on an almond tree! A cashew tree is destined to bear cashew fruits, the same way God (our Source of Life) has destined you to reflect and resemble Him.
Success is Your Life's Mission Decided by the Creator
God's definition of success is radically different from that of the world. While the world lies to us and tries to make us believe that success means just having lots of money, having two luxury cars or more, having your own home and being famous; The truth of God's word teaches us otherwise.
Then I said, 'Behold, I have come – in the volume of the book it is written of me – to do Your will, O God." – Hebrews 10:7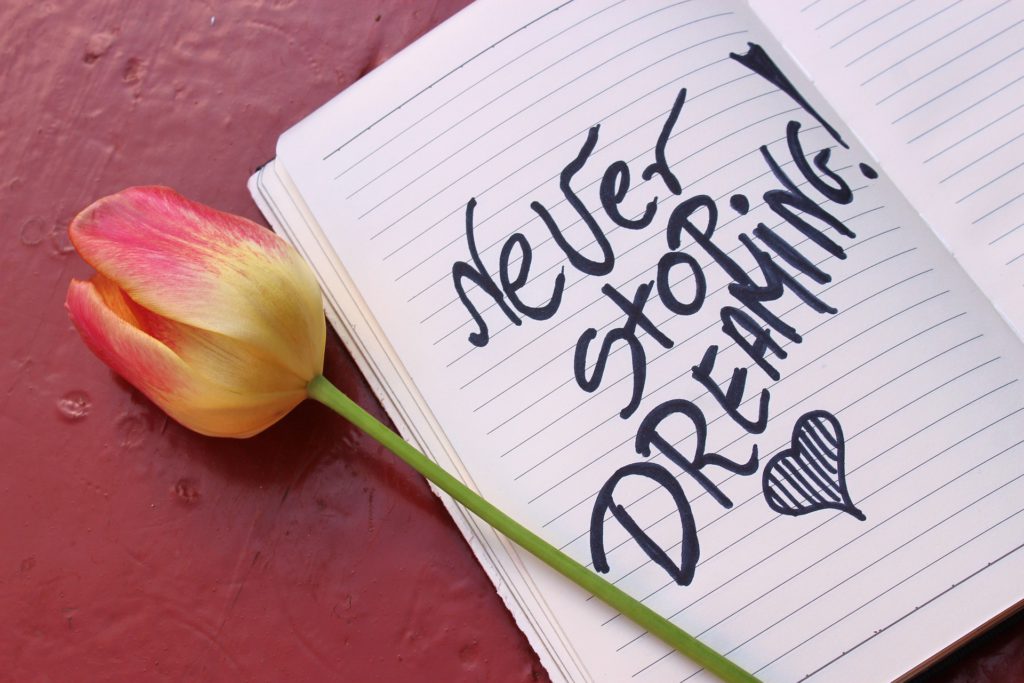 Real success is, first of all, finding what God has destined you to be, and walking in the direction of fulfilling it. There is something God has written concerning you in His book (Yes, God does have books of destiny for each of His children!), and He really hopes you'll pay close attention so you can discover it. When you find your calling and God-ordained purpose in life, all the material and financial resources you need to accomplish it will find their way to you. This is God's definition of success. It's pretty simple, isn't it?
Let's take Moses as our example of success. He found his destiny through an encounter with God while he was tending the sheep of his father in law. He was able to discover that his life's mission was beyond the mundane things of life [like working, getting paid, eating, sleeping, waking up to go to tend his father in law's flock again the next day, and growing older by the day]. God called him, and he, in turn, paid attention to God! (See Exodus 3:1-4). He obeys God and eventually becomes a mighty instrument in God's hand to deliver His people from bondage and captivity. He walked with God so faithfully that even at his old age of 120 years, his natural strength remained like that of a youth, and his eyes were not dimmed (See Deuteronomy 34:7).
Why Some Christians Fail, and Others Succeed
Moses became a great success because he discovered his destiny in God. However, we who live in the New Testament era have much more spiritual blessings, possibilities and advantages than Moses [and most of the early Patriarchs] had. Anyone who has Christ in him, and has received the indwelling presence of God's Holy Spirit is not expected to fail. God never takes any delight in our failure to find out and fulfil our destinies.
The reason why some Christians fail and others succeed are because of the difference in the level of attention they pay to God. There are so many times the Spirit of God wants to reveal things to many of His people and show them their real destinies, but most are distracted by the mundane and never get to the place of discovering and fulfilling their life's purpose.
There are lots of people that God has destined for different things on the earth (we are not all called to be pastors or prophets). For instance, one person might be called to be an inventor while another may be called to be an educator. There are others who might be called to be national/social leaders or diplomats, while another set of people might be called to be solution providers to medically incurable diseases ravaging humanity etc. Unfortunately, only a few people are able to discover God's purposes for their lives and follow through. Again, please understand that success in God's sight is finding what He has written in your destiny-book and fulfilling it.
The Price for Success
Every man who succeeds with God will surely succeed with men. However, this success has a price tag attached to it. This is because it is very valuable both to God and to men.
Earnest desire. Desire is an essential price to pay for success.You must have a strong desire to know God and what He has written in your destiny book. The evidence of this desire is that you'll pray and talk to God until you're made to know what He has destined you for in life. You will refuse to give up until you have your request granted. Moses desired something more than the mundane things of life, which was the reason why he 'turned aside' to see the great sight of a fire that burned and yet did not destroy the bush (See Exodus 3:3).
Radical obedience. Obedience must follow the discovery of your life's purpose, this is because you need God all the way – from the point of discovery to the point of successful fulfilment – to guide you, teach you, encourage you and provide you with all vital ingredients to fulfil your life's mission. You see, the Spirit of God is the only One on the face of the earth who knows the future, including the outcome of men's decision whether good or bad. You have to trust His leading and His instructions because that's the best way to succeed in your destiny. Moses obeyed everything God told him to do and earned God's commendation (See Hebrews 3:5).  
Unshakeable determination. You need to be unshakeable and determined in your heart that you will follow God and succeed in His purpose for your life. Make up your mind and set your heart like a flint! However, you cannot be unshakeable without God's enabling grace. A great way of drawing strength, encouragement and wisdom from God is through [habitual] prayer, this is because the devil will do his best to distract you, discourage you or tempt you to abandon your success-dream and be content with mundane life. Moses was able to succeed in his God-ordained destiny because he made up his mind and never looked back, despite the oppositions, the devil brought against him in Pharaoh's court (See Exodus 5).
The Reason for Success
A simple reason for success is because God has ordained you to succeed. There is no failure in Christ!
He never fails.' – Zephaniah 3:5
You need to realize that God never fails, He is not poor, neither is He beggarly. Do you know why? Simply because failure is not part of His divine nature. You were born-again so that you can demonstrate the power, glory and beauty of the Lord to all creation.
Take up the responsibility of finding your life's purpose from God, once you do that and you start to fulfil it, in a matter of time all the resources that you need will come to you. Learning from the story of Jabez, the conditions of your birth or upbringing, or any negative circumstances in which you find yourself are not deciding factors of your destiny. You can change your past history and have a successful future if you'll call out to God from the depths of your heart.
A Prayer for Success


Now Jabez was more honorable than his brothers, and his mother had called his name Jabez, saying, "Because I bore him in pain." And Jabez called on the God of Israel saying, "Oh, that you would bless me indeed, and enlarge my territory, that Your hand would be with me, and that You would keep me from evil, that I may not cause pain! So God granted him what he requested.' – 1 Chronicles 4:9,10
Father God, I thank You because I know that You have created me for a divine purpose. I ask that you reveal to me that purpose and enable me to fulfil it. Your word tells me that you created me to succeed and not to fail, but I also need Your grace and Your wisdom. I ask for these, God, and I thank You because You hear me. In Jesus name, I have prayed, Amen.
Helpful Articles:
Latests Articles: