Jesus Christ is the same yesterday and today and forever. – Hebrews 13:8 NIV
When God established the heavens and the earth, there were many features He put in them according to how they are to function. And these features still reveal themselves till this day. Here, we may not know many features about heaven because we have not been there in person.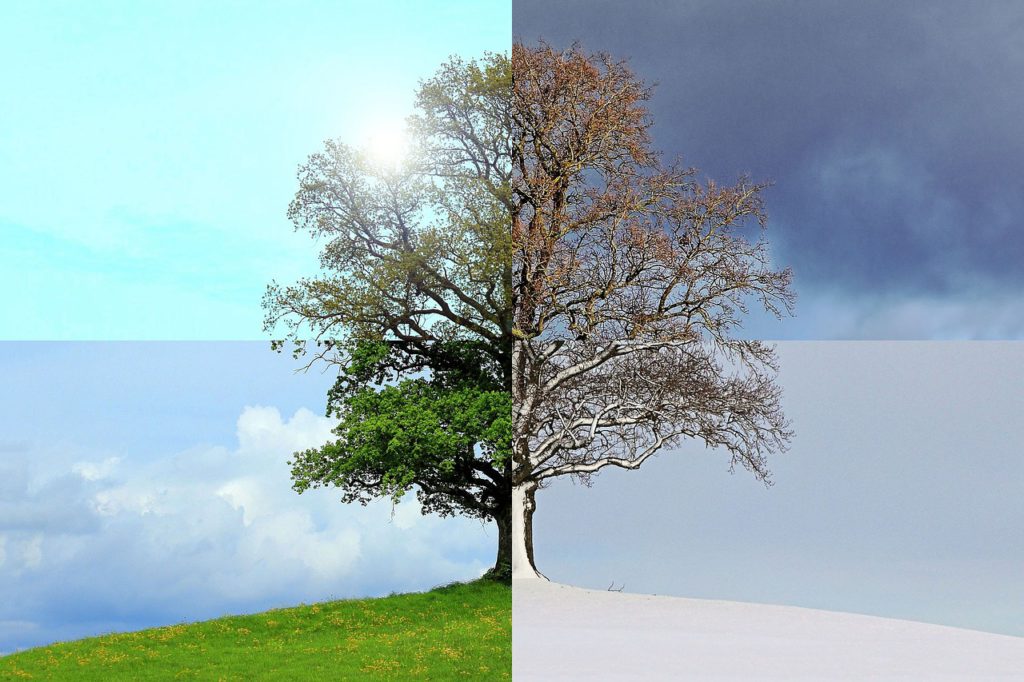 We may only talk about heaven through the explanation of the scriptures, or through personal revelations revealed by the Holy Spirit or through the spiritual experiences of other brethren in the Lord as we receive them by faith.
But because we human beings are earth dwellers, we have more knowledge about the earth, and we can say some things about this planet which is our place of abode as mortal beings. One of the features that God put in the earth is that there are seasons; that is, some things we see and feel plus the atmosphere of the world do not remain the same all through. This means that there is bound to be some changes along the line.
This type of change and feature can even be seen daily in the observation of how each day transforms from morning to noon, and then evening before total darkness comes. This means that it can be said through the eyes of wisdom that as short as the day is, the day has its own season. All these natural changes and features are silent speakers of how living on earth will be like for the dwellers of the earth.
And whether we are believers in God or not, as long as we are humans, we are one of the dwellers on earth. And what this means is that we are subject to various seasons that present themselves in this present age.
Dark Season – Doesn't God Hear You?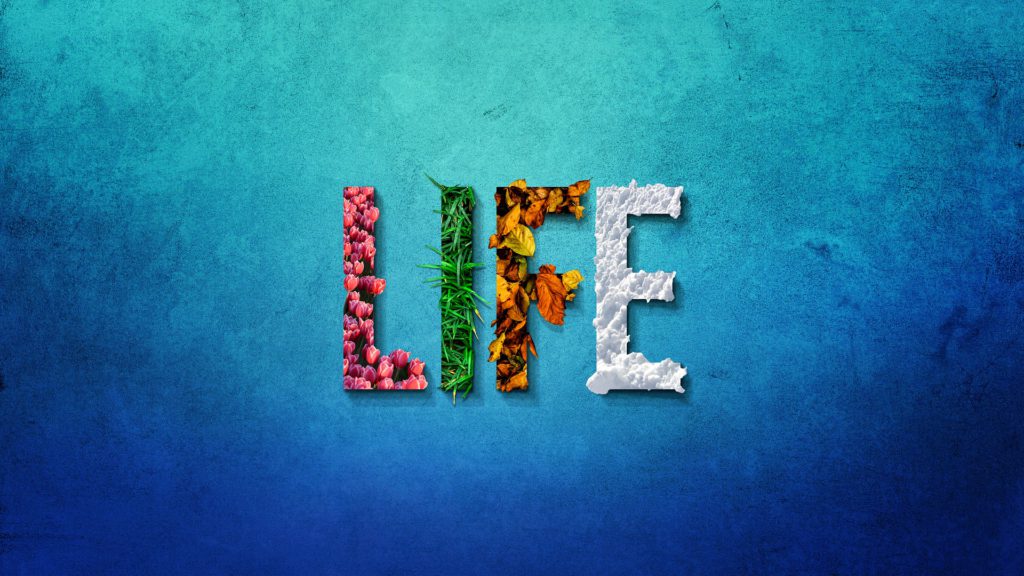 But as believers and children of God, it is not out of place to see some of us become baffled when things take a different turn in our lives from good to bad. This makes many believers confused as they question their faith in God. Some other believers question the goodness of God and wonder if God is really who He says He is.
Some say "yes, I have fasted, I have prayed, I have quoted and proclaimed the scriptures to my situation, does God not say that He will answer us whenever we call on him? So why am I not getting any response from God?"
It isn't that God can't hear you, and it is not that He won't answer your prayers. What you are going through is just a phase, time and season on earth when things are not rosy. You must have heard many times that life is not a bed of roses; it is a true quote. It is because it is a characteristic of earth which every living creature on earth experiences. The fact that you are going through a dark phase does not mean that it will be dark all through. No! It won't.
Dark Season – Has God Changed?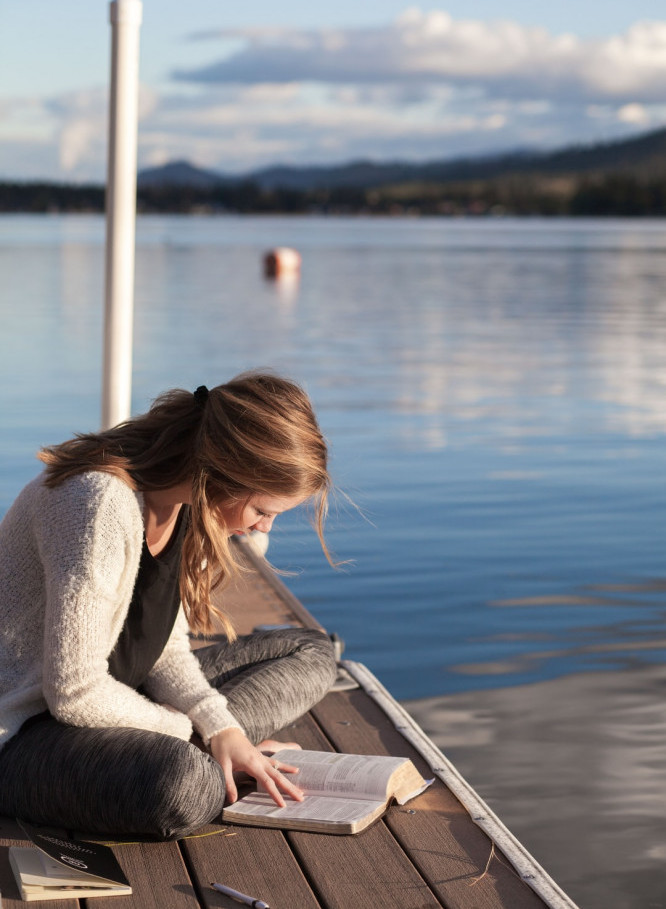 So, it is not as if God has changed. Seasons on earth may change, but God still remains the same. The unchanging attribute of God is part of what affords Him and His word to uphold the whole universe until now. The commands He gave at creation still function till this day as humans, beasts, fowls, sea creations, with plants and trees still multiplying and manifesting the blessings of God upon them till now.
This means that the Word of God isn't out of date and it doesn't need to be revised. This is what is meant by God upholding all things by the word of His power just as Hebrews 1:3 (NKJV) implied. And in another place, God said His word shall not return to Him void, but it shall accomplish that which pleases Him, and shall prosper in the thing for which it was sent (Isaiah 55:11).
Dark Season – Has God Forgotten You?
You may have received some word of God for your life through personal study of the scripture or prophecy, and you are yet to see the manifestation of those words. But that is not to say that God has forgotten His promises. God hasn't forgotten His promises to you because His promises and words are YES and AMEN (2 Corinthians 1:20)!
And Amen means "so be it". If His words are YES and AMEN, then it means that God doesn't lie. God is not like human beings that speak with a double tongue. If He has promised, then He has said and it will be. He is not looking for a way to swindle you the way the devil does to people. Rather, God is looking for a way to make you understand His ways. The ways of God are ways of patience.
Patience is the Key
This means that patience is an attribute and virtue of God that you must learn. We believers in Christ must learn it. It is one of the fruits of the Spirit that we must learn to produce as children of God. This is because whoever believes will not act hastily (Isaiah 28:16).
When you are patient, it is a sign that you believe God and His promises, and because of this, you won't be in a haste to make things work for you. If you are in haste to make things work, then it is certain that you will be subjected more to diverse temptations to commit evil which is not what God wants from us as His children.
What God wants from us as His children is that we should take His word to heart, and remind ourselves that God doesn't make mistakes nor change His mind whenever He purposed to do something. We are indeed blessed of the Lord and we have been given things that pertain to life and godliness through Jesus Christ (2 Peter 1:3).
JOY will Come with the Morning      
And yes, we believers are Abraham's descendants, heirs according to promise (Galatians 3:29). But this doesn't mean that we will have it all easy without trials.
The blessings and promises of God to us is beyond material things, and that is why the things that pertain to life and godliness are priceless because they cannot be bought with money.
The things that pertain to life and godliness are things that are supposed to be in us as children of God. The life and godliness of God in us is such that will make us conquer the haste, unbelief, lies and temptation that the devil brings our way to derail us.
God wants us to become strong in Him so that we will not be discouraged because we believers in Christ are soldiers of the kingdom of God. And if this is so, we are not to be distracted by the season of gloom that will appear just for a while.
Weeping may tarry for the night, but joy comes with the morning. – Psalm 30:5b
Paul's Life – How did He Handle Change of Seasons?
If seasons are all the way friendly in the path of faith, then Apostle Paul need not talk about his labours and sufferings for the sake of the Kingdom of God.
Paul revealed that he was beaten with whips and rods, stoned, suffered shipwreck, was in perils of robbers, sea, wilderness, false brethren, and he suffered hunger, thirst, sleeplessness and nakedness amongst other sufferings (See 2 Corinthians 11:23-33). These Paul's experiences were seasons in his life for the sake of God's Kingdom, signifying that the path of a believer isn't smooth all through.
Yes, you may not be a missionary or be an Apostle, and you may not be commissioned like Paul to undertake dangerous tasks, but his life and experiences as a believer is an example for you to reference whenever you experience turbulent seasons.
The Apostle didn't complain or waver in his faith toward God, rather, he encouraged believers more, in which some of these believers he encouraged haven't experienced half of what he (Paul) experienced when it comes to suffering as a Christian. Would you like to be an encourager, like Paul was?
Never Forget – God is With You in Every Season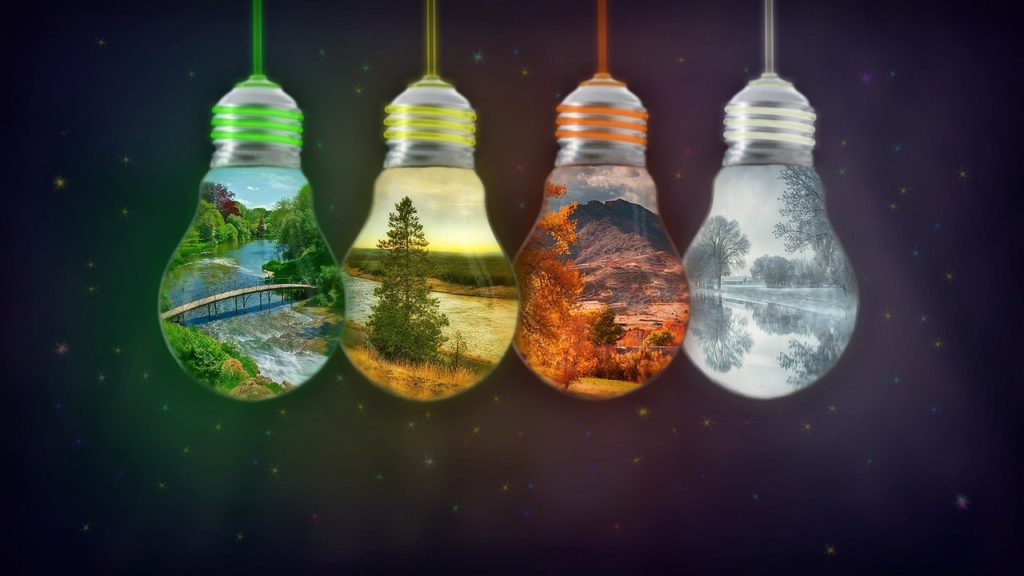 When you read Isaiah 43:2, you will see there that God promised to be with His children whenever they pass through the waters and fire; that the water shall not overflow them neither shall the fire scorch them.
Yes, this is true, but the observation there is that they still passed through the water and fire. If water will not overflow someone, then it means such has passed through water, and if fire won't burn someone, then it means such has passed through the flame.
You are a pilgrim on earth and soldier of Christ. Yes, the situation on earth may bring harshness anytime, but God has redeemed you through the blood of His Son Jesus Christ. When life's harshness presents itself, then you are to remember His faithfulness and not seek after ways that cannot save.
My Friend, Do NOT be Discouraged, but:
Understand that there are times and season under heaven just as Ecclesiastes 3:1-8 revealed to us
Look at the situation through Jesus' eyes, not yours
Have the mind of resilience through His words. God's Word is settled in heaven, and it needs to be the same way in your mind and heart
Remember that in Christ you have the nature that doesn't waver nor speak with double tongue
As our Lord Jesus Christ has always been the same YESTERDAY, TODAY and FOREVER, you can be too. Keep hoping, believing and trusting God. Do not waver in believing God's promise. Amen.
Even when there was no reason for hope, Abraham kept hoping—believing that he would become the father of many nations. For God had said to him, "That's how many descendants you will have!" And Abraham's faith did not weaken, even though, at about 100 years of age, he figured his body was as good as dead—and so was Sarah's womb. Abraham never wavered in believing God's promise. In fact, his faith grew stronger, and in this he brought glory to God. He was fully convinced that God is able to do whatever he promises. – Romans 4:18-21
Helpful Articles:
Latests Articles: