Have you felt that something is holding you back and not allowing you to move forward in your life? Probably, in the beginning, you were excited thinking: 'Oh, yes. Now I am for sure I will achieve my goals, my dreams, This is the year!'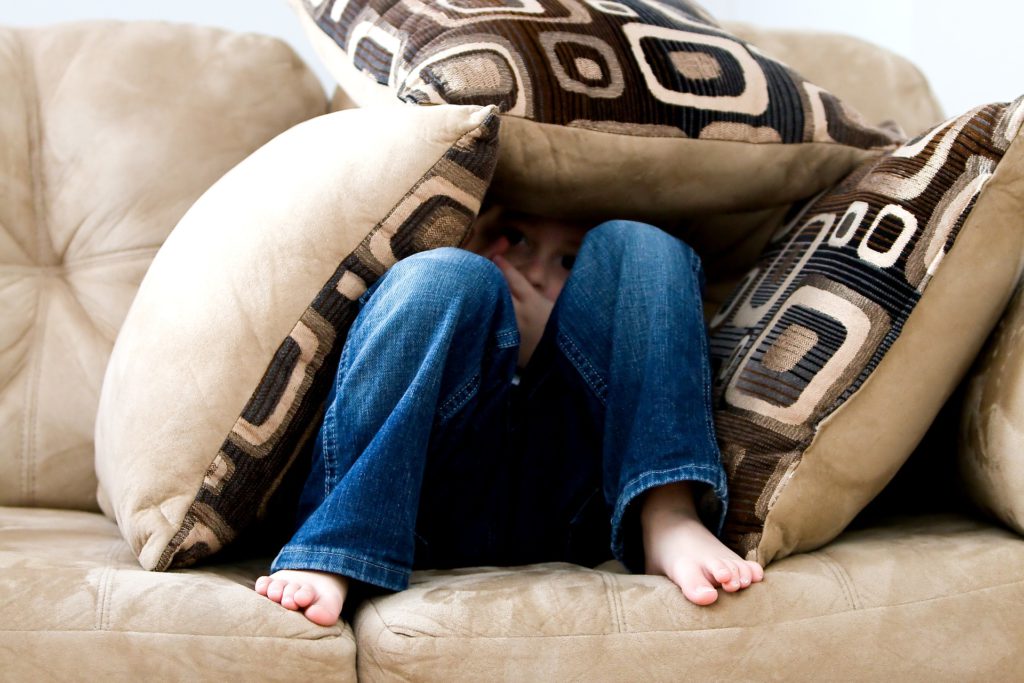 You started your journey towards your dream, then suddenly you were pushed back and you found yourself at the same starting point. Something was holding you and not allowing you to move on, to break through and to break away.
My 'Holding Back' Story
I can resonate with that too. 6 years ago, I felt I had to move on and start a new life. I was so sure that it had to happen, but something was holding me. I loved a ministry I worked for. I thank God, it was my dream which came true. Churches and ministries which proclaim the full Gospel of Jesus Christ, bringing healing and restoration to people's lives are great and even greater to be involved in. It was always my dream to be in that kind of environment, with like-minded people. But the time came when I knew I had to leave and start over again. You probably could imagine how hard it was to do that step. 2 years past, the desire became stronger, but I was delaying it. Before I told my director I was leaving, my hands were shaking, and my voice was trembling. After I spoke to leaders about my intention to move on, I felt the relief, but the battles were not over. I did not know where I was going. I did not know what I was going to do. I felt the call of God to step out of my comfort zone into the new. I am grateful I had the courage to do the first step, which led me to many doors being opened wide.
God Wants You to Succeed
I would like to share from Jeremiah 29:11: "For I know the thoughts that I think toward you, says the Lord, thoughts of peace and not of evil, to give you a future and a hope." (NKJV).

Can you imagine our Omniscient, Mighty, Omnipresent, God the Creator has His mind occupied with you? He is not thinking about you once upon a time, once a year, or once a month, but all the time. You are in His heart. You are valued. You are loved.

What are His thoughts? His thoughts are not of evil, His thoughts are good, pure. They are peace.  Some people describe God as the One who punishes the world. They tell, that all this disaster is a judgement of God. We forget, that Jesus Himself told us, that in the world we will have trouble. It does not mean, it is God who is bringing this trouble into the whole Universe. We are living in the world whose master is the devil and till the full restoration of the land by Jesus Christ upon His return, we will have troubles and tribulations.

God's thoughts towards you are thoughts of peace. I love the Hebrew language. It brings words to a completely different light. There is so much depth in words.

Peace or 'shalom' in Hebrew means 'completeness; safety, soundness; well, happy, friendly; welfare, health, prosperity; peace, quiet, contentment;  favour; friendship.'

Can you see anything evil here? When God the Father looks at you or thinks of you, He sees Jesus His Son on the Cross, Who came to this earth to save, heal, restore, bringing peace between His Father and us, humans. God the Father wants you to walk in perfect health and wholeness, to be complete in Him, to have a friendship with Him, and enjoy a prosperous life. He is a Good Father and His thoughts are good! Jesus showed His Father's character through His life. He is not an angry, judgemental, rude, double-minded God, full of hatred and self-ambition. He is love, joy, peace, kind and faithful. He is not Santa Claus, who once a year brings gifts to good kids. He is a loving Father, Who is enjoying a company with you and wants to give His good gifts of 'shalom' to you not only once a year, but all the time. He does not only think the thoughts of peace towards you but wants to give you a future you are hoping for.
What is Holding Us Tight?

In Jeremiah 29:11, God is clearly telling us that He wants to bless us, not to harm us. He wants us to prosper in everything. He has the best plans for our lives. So, what is holding us so tight and not allowing us to move forward?

Is it a lack of money? Some people think it is. Is it a lack of opportunities? Some people think it is. Is it a lack of resources? Maybe you think it is.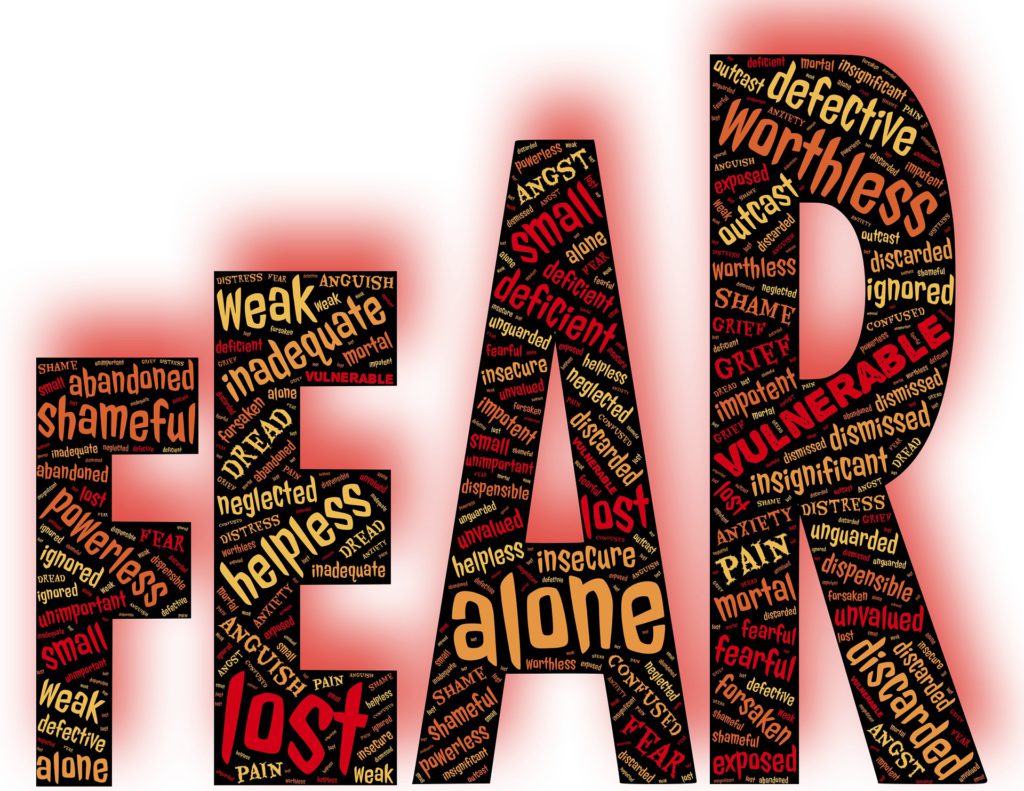 It is much deeper. It is within you. They are called doubt and fear. It is doubt which is blocking your way to move forward. It is fear which is holding you tight and not allowing you to enjoy your new life, the life God wants to bless you with. How many times your mind was occupied with thoughts: "You will never succeed. You are dumb. Look at you? You are not worth it. That job is not for you. You will never get a pay rise because you are not the same as that person. Who is going to like you? Do you think your life would be better? Just be where you are and stay where you are.  God is not interested in you anyway. He is busy with the world. Would He pay attention to your needs? etc."

Is There a Way Forward?

What shall we do when we are tired of having our mind full of the thoughts which are not helping, but bringing us into despair?  Let's continue reading Jeremiah 29:12-14: "In those days when you pray, I will listen. If you look for me wholeheartedly, you will find me. I will be found by you," says the Lord. "I will end your captivity and restore your fortunes. (NLT)

Your first step is to come to the Lord and tell Him all your struggles, doubts, your insecurities, your fears and thank God for Jesus who rescued you from all of them. The second step is, start moving towards your dreams. Start making your first steps. Do not wait for a miracle to fall into your lap while you are sitting on your couch. It is very important to take an action!  I would still continue working in the same place if I did not make the decision to tell my boss I was leaving. When I made those decisions, other things started to unfold. Say: "Enough is enough. God wants the best for my life. He wants me to walk in perfect health. God wants me to succeed and prosper. No matter what, I am moving forward." Then the final step is the Lord's. He will END your captivity!  

Your redemption is in Jesus. He finished what He came for, to restore us back to the Father. Jesus did the work. You do not need to plead God to rescue you again. Now is the time to speak the promise of God loud, speak into the face of fear, into the face of doubt: 'I am God's Child. He is my Peace. He is my health. He is my well being. He is my wholeness. I am moving forward. I am taking a step of faith." When you start speaking into your life the words of faith, fear will bow down, doubt will flee, insecurities will be gone. Nothing will stand on the way. Keep moving, keep trying. Do not be afraid to fall, you will be up on your feet again to move further, to go higher. God says: "I will end your captivity." This word is for you. He will end your captivity and restore back what was stolen from you. He will restore your fortunes and give you the future you are hoping for.
If you were encouraged, please share in comments below. If you have a story, share too. We would love to hear and be encouraged too.