Ever heard of this: thoughts are things? Well, whatever we repeatedly think about, good or bad, will eventually manifest in the physical. Jesus said that all the things emerge from within, be it good or bad. If you want to live an abundant life, you need to take control of your thoughts.
God teaches us to guard our hearts ABOVE ALL ELSE, for it is from there, from your heart flows life, love, peace, joy; or distress, fear, anxiety, poverty.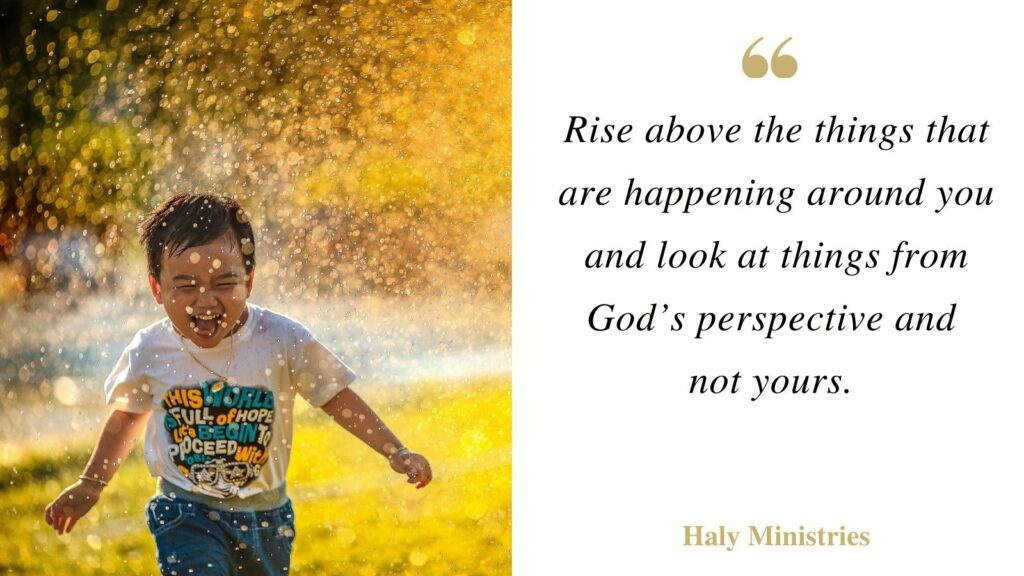 As a Man Thinks, So is He!
The Bible says that as a man thinks in his heart, so is he (Proverbs23:7), meaning that the way your life is right now is a result of your thoughts. People with extraordinary lives have positive thinking, while those with a negative outlook on life have negative thoughts.
The good news: you can change the way you think. It's no one else but you who are responsible for the thoughts that run in your mind. It means you don't have to be a slave to every thought that comes into your mind, but take charge of your mind by stopping imitating the opinions of the culture around you.
Why should you Take Control of your Thoughts?
• Thoughts Affect our Hearts
Bible talks a lot about the heart. The word of God tells us to guard our hearts (Proverbs 4:23). Why? Because, from our hearts flows peace, or flows distress.
Your mind, will, and emotions make up the heart. Meaning what you think about affects your heart. Which, in turn, impacts the course of your life. Your thoughts affect all that you are.
The way you look, react, or do things is linked to the thoughts that are running in your mind. If you have negative thoughts, you'll do the wrong things. But if you have positive thoughts, you'll react to situations, good or bad, positively. 
• Thoughts Affect our Minds
Whether we like to hear this or not, we are on a battlefield. This battle is not against enemies of flesh and blood. Your family, friends, and colleagues are not the ones who are waging war against you. It is the rulers of darkness that are after your faith and life. 
But where does this battle take place?
In our minds! For example, before the enemy can attack you with sickness and disease in your body, he will do it in your mind. He will feed you with thoughts about a particular illness, and the more you think about it or become fearful, the easier it becomes for him to afflict your body. 
It is vital to take control of your mind, so that you do not fall into the enemy's schemes and end up living in bondage.
• Thoughts Affect Our Relationship with God
Understand that different kinds of thoughts run in our minds. Some are inspired by God, some by the devil, and then we have our own thoughts. 
Now, God's thoughts are lovely, noble, and praiseworthy. But some of our thoughts and the ones the enemy feeds our minds are not good. So you need to ensure that you are not entertaining wrong thoughts – selfish, angry, impure, worldly, proud.
When you spend time entertaining wrong thoughts, it will affect your relationship with God. It does not mean that God will turn away from you. The intrusive thoughts will turn you away from God.
Let your thoughts be pleasing unto God, and do not feed off everything that pops into your mind. 
Test and Approve what the Will of God is
We are often bombarded by so many thoughts in a single day. Therefore, it's essential for us to take charge of what goes on in our minds. See, it is hard to know what the will of God is if you are busy entertaining all kinds of thoughts in your mind.
Romans 12:2 says not to imitate the behavior or customs of this world. But allow God to transform you into a new person by changing the way you think. Then, it says, you will learn to know God's will for you, which is good and pleasing and perfect. (NLT) 
The will of God is always good, always pleasing, always perfect! 
It will become hard to test and know which thoughts are good and from God and which ones are not if you are not renewing your mind. Be intentional about changing the way you think so that you can test and know what the will of God is. 
How do We Take Control of our Thoughts?
1. Set your Mind on the Things Above
We can never run away from the things that are happening around us. But we can rise above them and look at things from God's perspective and not ours. Not just that, but we need to seek after the things God desires. 
When we do that, it becomes easier for us to control our minds because we will be focusing on God and not the things of this world. Now you may ask, how do I set my mind on the things above? How do I do it practically?
• Be Intentional
Nothing will happen in life until we take the first step. You need to be intentional about setting your mind on things above. Make it a daily habit to choose the things of God above every other thing. Be intentional about prayer, reading the word, and seeking God first in all that you do.
• Put on the Full Armor of God
Since we are in a battle, you need to know that this will not be easy, especially in the beginning. The enemy will try his best to fill your mind with things that will draw you away from the things of God. Use the armor of God in Ephesians 6:13-18 to fight back.
2. Feed on the Word of God
The word of God says that we need to be transformed by the renewing of our minds. But how do we renew our minds? With the word of God. See, unlike other kinds of literature, the word of God has the power to transform our minds and life. 
The Bible equates the word to a double-edged sword. It has the power to search our hearts and divide our thoughts. Not just that, but the word of God also transforms us inside-out. But you need to be intentional about spending time in the word. It's the Word of God that will align your thoughts and actions with God's will. (Romans 12:2)
Read the word daily so that you can remain grounded in the things that are above only. When you stay grounded in God's Word, it will be easy for you to take control of your thoughts.
3. Guard your Ear and Eye Gates
What are you listening to or watching? Do you watch everything that comes on TV, or are you selective? Do you sing along to any song, or are you intentional about your playlist and the things you hear? (Mark 4:24)
Which kind of movies do you watch? What books are you reading? (Matthew 6:21-22)
Just because a book, movie, article, or song has the word "God" in it doesn't necessarily mean it is good. You need to be careful because your eyes and ears are gates for your heart. What you watch or hear will influence your thoughts, which will, in turn, affect your heart. Most of the content being fed to us by the media promotes the kingdom of darkness. That's why we should be very cautious.
Please be careful about the kind of friends you entertain. The Bible says that bad company corrupts good character. If your friends are always speaking negative or immoral things, cut them off. If you don't, their words will be ingrained in your mind, and with time you will find yourself acting like them.
4. Walk by the Spirit
Another excellent way for us to control our minds is to walk by the Spirit. Allow the Holy Spirit to lead you on all your paths. Let the Holy Spirit take charge of your mind.
When you do that, He will help you to put Jesus at the center of it all. With time you will find yourself being Jesus conscious. 
Instead of being preoccupied with the things of this world, start pursuing God with all your heart. The things of this world with its desires will pass away, but whoever does the will of God lives forever. Let us live in such a way that pleases Him. 
When we have fallen and need to get back up again, we are able to do it in His strength walking in His Spirit. Cling to the Spirit of Christ Jesus – He will never fail.

– Monica Johnson
5. Choose what to Think About
I used to think that we humans have no control over the thoughts that run in our minds until I read the Battle of Field of the Mind by Joyce Meyer. 
This book helped me realize that the mind was not just a battlefield, but I could take charge of my thoughts. Maybe you have been thinking the same. That you have no control over the thoughts that run in your mind, but that's not true. You have a right to reject some of the thoughts that come to your mind. 
Martin Luther said: 
You can not stop a bird from flying over your head. But you can stop it from building a nest in your hair. 

– Martin Luther
The same is true about your thoughts. You can't control every thought that comes into your mind, but you can stop them from becoming a stronghold in your mind. 
The word says that we have the mind of Christ, guided by His thoughts and purposes. But it is not an automatic thing. You must be intentional about what you think by measuring every thought. But what do we use to measure our thoughts? What is the standard upon which we can measure our thoughts? The answer is found in Philippians 4:8. 
When a thought comes to mind, it needs to be: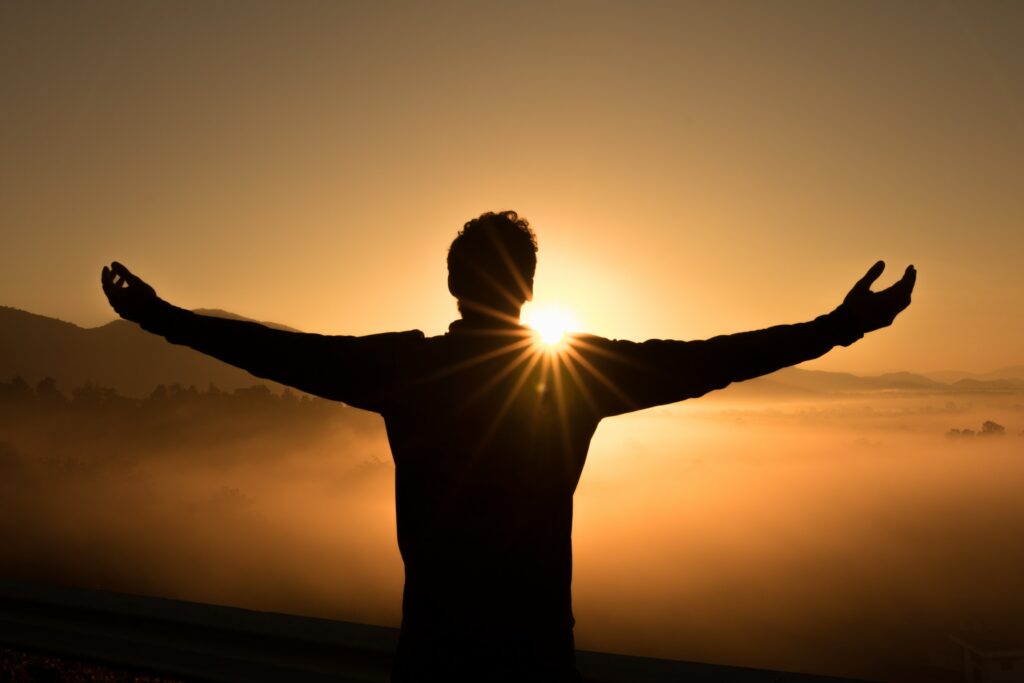 We need to understand that there is a difference between the truth and facts. The things that the world calls true are just facts, while the true things are from God. 
We are encouraged to focus on the things that are true – on God's word. Jesus said, sanctify them by the truth, your word is the truth (John 17:17). Meaning it is only the word of God that is true. So we should set our minds on the Word of God and ensure that our thoughts align with His word. 
With so many bad things happening worldwide, it is hard to hear about any good stuff that is happening around the world. Most of what we watch on TV brings negativity or gloom. Usually, their reports lead to bitterness and despair. 
But we are advised to focus on things that are of good report. Maybe the doctors have given you a bad medical report, or your boss has fired you. Perhaps you received a bad report about your loved one. Don't focus on that bad report, instead focus on the good report found in the Bible. 
Search for God's promises concerning the issue you are going through and counter the evil report with the excellent report found in the promises of God.
What do you think about others? What about yourself? Are they lovely thoughts?
When we love others and ourselves, we think of good things that bring honor to them and to us. If you have been struggling with evil thoughts about yourself or others, ask God to help you so that you can start to see the best in them and yourself.
A pure thing is clean, perfect, or modest. It is free from anything impure or inferior. We need to be careful not to mix the impure things of this world with the pure things of God. Do not just believe anything that people say about God, others, and even yourself. Sieve out every inferior or impure thought that has been ingrained in your mind with God's word.
6. Ask Heavenly Father to Help You 
The truth is you cannot take control of your thoughts in your own strength. You need God to help you through the process. The Holy Spirit will bring to your attention wrong thinking that you have been focusing on unknowingly. 
He will also bring into remembrance Bible verses that will help you counter any negative thoughts in your mind. So ask God for help and believe that He will help you overcome every bad thought. 
I like John Osteen's preaching. So powerful! No telling of stories but real preaching. I hope you will blessed listening to Win the Battle of the Mind! May the Truth SHALL SET YOU FREE!
Final Thoughts
The mind is like a tower that controls your life. That is why every child of God needs to take control of their mind. 
Yes, you have the power to guard your mind. But the truth is you cannot do it all by yourself. You need the Holy Spirit to help you take control of your thoughts.
If wrong thoughts have been ruining your mind, turn to the word of God, for it has the power to transform you. 
God wants you to focus on things that are true, noble, lovely, praiseworthy, and of good report. Let those things be your focus. 
And if you find yourself struggling to control your thoughts, turn to God, and ask for help. There is nothing too complicated for Him. He will come through for you. 
What about you? Is it difficult to have a positive thinking? What is the first thing you would like to change? Share with us in the comments below.
Shalom & Blessings,
Haly
Latest Articles: