The Lord is saying to us that a NEW Wave of Reformation is coming! God is reforming your life, your home and God is reforming our society.
What is "Reformation"? It means: restoring to the normally straight condition that which is crooked or bent; setting things to rights; the act of reforming; to make an improvement.
What is crooked in your life? What is bent? What needs improvement? 
The circumstance is screaming, "What is crooked cannot be straightened and what is lacking cannot be counted." But the Lord is saying, "The crooked places shall be made straight and the rough places smooth. There will be no lack, multiplying I will multiply your seed, and it shall not be able to be counted for all their multitude."
First Seek God's Kingdom
What does God require of us?
We are right now in the 12th month of the Jewish civil year, called Elul. This is the month to put things right, to make things right, to fix things that have been broken. The word "Elul" has got some similarity with the Aramaic verb "search". This is a time to search our hearts and draw close to God before Rosh Hashanah, Head of the Year, the Jewish New Year, and before the Day of Atonement, Yom Kippur. 
God wants to bring NEW things into your life. There is no doubt about it. But He is also going to set things right, reforming, and reshaping your life before you enter into the Head of the Year, into New Things. 
In Jeremiah 29:12-14 the Lord tells us, "In those days when you pray, I will listen. If you look for me wholeheartedly, you will find me. I will be found by you," says the Lord. "I will end your captivity and restore your fortunes." (NLT)
In Matthew 6:33 it is written, "But first and most importantly seek (aim at, strive after) His kingdom and His righteousness [His way of doing and being right—the attitude and character of God], and all these things will be given to you also." (APM)
God is Not Separated from You but is AMONG YOU
The Jews describe the month Elul as "the King is on the field". Mostly the king lived in his palace, but in the month of Elul, the king left his palace and set up his royal tent in a field among his people. That's what Jesus did. The Lord left His palace and lived among His people, setting things right, reforming people's lives. What a relief to know that our King of kings is on the field. The Lord is coming into your field, your home, your family, your workplace and making Himself available. There is no separation anymore, my friend. You are not separated from Him, you are in Him. 
The Month of Fortune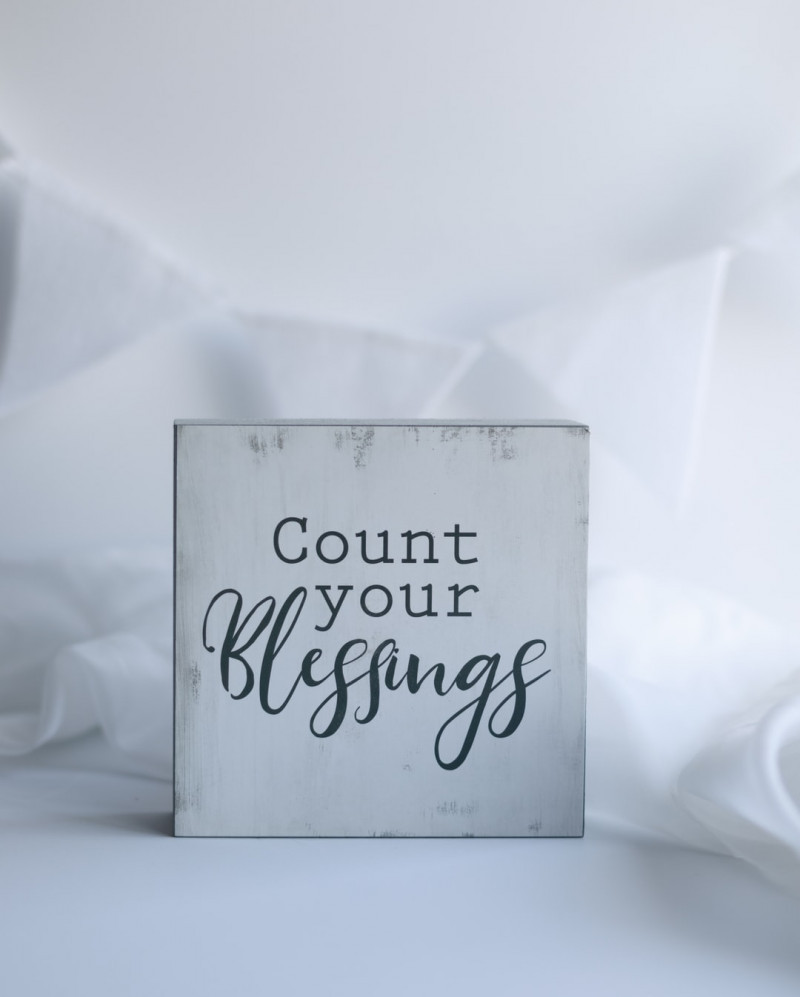 The month Elul also represents the tribe of Gad, the son of Jacob. Please notice, he was the 7th son. His name means: 'good fortune', 'troop comes', 'fortune comes'. We are in a good company. Elijah, the prophet was from the tribe of Gad. Where Elijah was – miracles happened, reformation happened, transformation happened! Glory to God!
This tribe was filled with wisdom, with knowledge and known as seers tribe. Before entering the promised land, God told Israel to remove every idol which was in the land. Some of the tribes did not destroy high places or idol worship places. But Gad was different. Gad was the one tribe who was immediately obedient to the call of God. He did not run away from his enemies but stood strong, conquering and removing the opposition. They were obedient to God, God's voice. When they removed all the idols from their land, then they went and helped other tribes, their brothers to conquer their lands too. Numbers 32:18, "We will not return to our homes until every Israelite has received his own land."
God is saying to us to remove every idol out of our lives. The enemies of your life try to attack you but God will strengthen you. He will give you His supernatural strength to overthrow the enemy from his position of rulership. You will do what you think you would never do. Not only that, in the strength of God you will go and help your brothers and sisters to subdue their worries, anxieties and free them from their worst enemies. God will take you to the top of the mountain and you will take others to the top of the mountain. By the mighty power of God, you will restore – YOU WILL RESTORE! God will give you wisdom, understanding what to do, how to do it, and when to do it! You will restore your fortune and you will help others to restore their fortunes. 
Here is the Revive Me Daily Prophetic Word for September 2019
My Encouragement to You
I would like to encourage you, to motivate you to write down September Blessings over yourself, your family. What do you want to be straightened? What do you want to see accomplished? What do you want to be improved? What do you want to see during this month?
When you do write blessings – say them AUDIBLY! Blessings have to be spoken. Like Jacob did. He blessed his sons audibly. He did not think about their blessings, He spoke. Follow his example and do it as well! 
You can also write it in the comments and we will proclaim those blessings over you too.
Helpful Articles:
Latest Articles: