Imagine setting off on a special journey, not with a suitcase, but with something even more powerful – prayer. You're part of an incredible adventure and prayer is like your trusty map. 
Prayer is one of the most vital spiritual disciplines for every follower of Christ. Through consistent, humble prayer, we are able to connect intimately with our Heavenly Father and experience His presence and miraculous power in our lives.
There are at least 7 key blessings and advantages that prayer brings into the life of a Christian. As we open our hearts to God, we make ourselves available to His transformative grace and miracles. Truly, prayer is a precious gift and privilege that no believer in Christ should neglect.
So, grab your curiosity and let's dip into the benefits of prayer together!
1 Benefit: Building a Strong Connection with God
Talking with close friends remotely is similar to praying – you can connect no matter where you are. Prayer is communicating with God through a divine call straight to heaven. As Psalm 63:1 says, "God, you are my God, earnestly I seek you." Prayer expresses our desire for friendship with Him.
Through prayer, you build an intimate bond with the Heavenly Father as you openly converse from the heart. Proverbs 3:5-6 encourages, "Trust in the Lord with all your heart and lean not on your own understanding; submit to him, and he will make your paths straight." By speaking and listening to God in prayer, you nurture a deep connection with Him.
1) Set Aside Quality Time with God
One practical way to achieve this is to set a regular time each day to have an unrushed conversation with God without screens or distractions competing for your attention. This focused time opening your heart to Him lays the foundation for a relationship of trust and friendship. 
Speak to Him as you would your closest confidant. Share your honest feelings, pains or hopes – allow genuineness. Listen quietly for His still, small voice and guidance. Even just 10-15 minutes of quality, attentive time with God each day can transform your connection.
2) Pray Specifically and Expectantly
Present your needs and desires to God rather than just broad blanket prayers. Ask boldly for His miraculous intervention, provision and healing, trusting that He cares about even the small details. 
Write down your prayers so you can track how God answers over time. Return to praise Him when you witness His hand at work. This builds your expectancy that God actively responds. As your faith grows, you'll see more and more prayers powerfully answered.
3) Be Transparent and Genuine
God wants us to come sincerely as we are, without pretending we have it all together. Admit your fears, failures, doubts and struggles. Confess sins and regrets that create distance from God. Pour out anger, grief, joy, gratitude – all the real, messy stuff inside. The more we go below the surface and share vulnerably from the depths of our heart, the closer we draw to God. It is a safe place.
2 Benefit: Finding Peace in Tough Times
When life feels chaotic, prayer provides a haven of supernatural peace as we entrust our challenges to God. We all face difficulties that stir up anxiety, fear, and uncertainty. But guess what? One of the incredible blessings of prayer is that it gives believers access to God's supernatural peace that surpasses human understanding (Philippians 4:7). 
As Isaiah 26:3 promises, "You will keep in perfect peace those whose minds are steadfast, because they trust in you."
1) Releasing Your Burdens to God
When turmoil strikes – whether a health diagnosis, loss of job, or relationship conflict – immediately talk to God about the situation in prayer. 
Verbally pour out your fears, confusion, and emotional struggles to Him. Then make a conscious effort to hand over these burdens to your compassionate Father, asking Him to take the weight off your shoulders. Trust that releasing your cares to God in prayer results in supernatural peace flooding your soul.
2) Fixing Your Eyes on Eternity
When hardships come, ask God to help reset your mind's focus during difficult moments. Pray for His perspective to see past the temporary trouble to the eternal hope found in Jesus. 
Fix your thoughts on Kingdom purposes rather than earthly worries. When our minds dwell on heavenly realities revealed in Scripture – God's peace flows even in stormy trials.
3) Soaking in the Presence of God
Purposefully set aside quiet time to soak in God's presence through prayer and scripture. Make praise and worship the focus rather than anxious thoughts. 
Listen in prayer for the Spirit's voice. Read promises of God's faithfulness. Picture yourself resting peacefully in Christ's arms. Feel the living comfort of the Father enwrapping you. As you abide in His presence, the anxiety washes away. The peace of Jesus Himself will saturate your soul.
3 Benefit: Experiencing Gratitude and Joy
Life can sometimes feel heavy, but one amazing thing about prayer is that it lifts our spirits and fills us with joyful gratitude. Even when times are tough, talking to God helps us focus on the blessings around us. As 1 Thessalonians 5:16-18 says, "Rejoice always, pray continually, give thanks in all circumstances; for this is God's will for you in Christ Jesus."
1) Lighten Your Heart Through Prayer
You know that feeling when you wake up on the wrong side of the bed, annoyed by everything? But then you call your best friend, vent a little, share some laughs, and suddenly the day doesn't feel so bad. 
Prayer works a lot like that. When you're weighed down by stress, grief, or frustration, just taking it to God in prayer has a way of easing your spirit. After honestly pouring out your heart, you make room for God to fill you back up with praise, gratitude, and hope. It's like a cleansing exhale before taking in a fresh breath of joy.
2) See Life Gratefully
Ever notice how focusing on what we don't have makes us miserable, while appreciating what we do have brings happiness? Prayer opens our eyes to see all the gifts in our lives as blessings from a loving Father. 
Instead of obsessing over things you want but lack, prayer helps you find rich contentment in what you've been given – a cup of morning coffee, kids' laughter, a sunset. Talking to God throughout the day makes your heart soak in thankfulness for every simple pleasure.
3) Walk in God's Joy
Have you ever had a great chat with someone that left you glowing for hours afterwards? Prayer works the same way! God wired us to find joy in close friendship with Him. But it's easy to crowd that out with busyness and social media. 
Just like an uplifting conversation with a dear friend, coming to God in sincere prayer fills your heart with awe and wonder in who He is. As a result, a life rooted in consistent communion wraps you in God's unconditional joy moment by moment and leads to stable, long-term gladness as you walk in friendship with Christ each day.
Recommended Articles for Inspiration: 
‣  Psalm 23 – 7 Benefits and Why it is Important in This Season
‣  9 Benefits of Pleasing God
‣  The Benefits and Results of Walking with God – Now and Forever  
‣  9 Benefits of Serving God
‣  11 Benefits of Praising God
‣  10 Benefits of Focusing on God
4 Benefit: Getting Guidance and Wisdom
Life is full of big and small decisions. Should I take this job? Is now the right time to get married? What college should I attend? Who should I talk to about this problem? God promises to guide and impart wisdom to those who seek Him in prayer. As James 1:5 says, "If any of you lacks wisdom, you should ask God, who gives generously to all without finding fault, and it will be given to you."
1) Ask God to Reveal His Will
When facing major life decisions, bring the situation before God in prayer. Ask Him to make His will clear and give you wisdom and discernment. Trust that He will guide your steps if you acknowledge Him. Be patient, as guidance may come through meditating on scripture, wise counsellors, or circumstances over time. Write down thoughts you believe could be God speaking to you.
2) Seek God's Perspective on Relationships
Do you need wisdom regarding a challenging relationship? Bring the person before God in prayer. Ask Him for understanding, patience, and clarity on how to move forward. God knows our hearts and the hearts of others. As we surrender our own agendas, He will reveal where He is leading. This protects us from reacting in unhealthy ways.
3) Tune in to God's Thoughts
Even in small, everyday choices, we can ask for God's input. For example, "Lord, should I take on this extra responsibility at work or guard my time more?" In quietness, tune your heart to God's thoughts flowing into your spirit. Practice trusting your gut instincts when you sense God is guiding you. He promises wisdom to those who acknowledge Him in all their ways.
5 Benefit: Receiving Healing
In times of emotional, spiritual or physical brokenness, you can come to God in prayer and find His healing touch. Jesus invites all who are weary and burdened to bring their pains and afflictions to Him (Matthew 11:28). Through prayer, you open yourself up to God's supernatural healing power.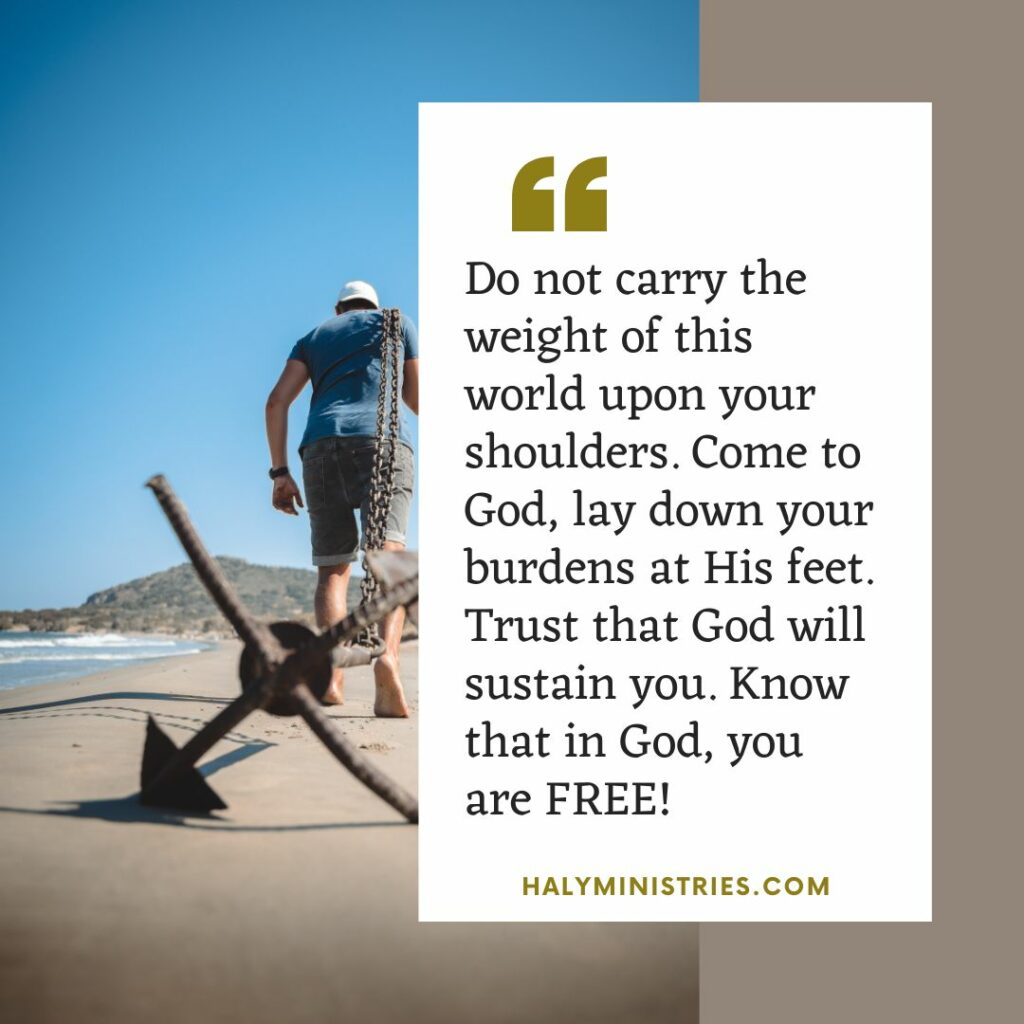 1) Seek the Great Physician
Jeremiah cried out, "Heal me, Lord, and I will be healed" (Jeremiah 17:14). Just as we describe in detail our symptoms to a doctor, be ruthlessly honest with God about any emotional or physical pains plaguing you. Tell Him where you feel hurt or broken. 
Ask the Lord to gently diagnose the root issue, whether they are anxiety, anger, illness, or grief. Believe that the Great Physician can expertly tend to your soul and body, bringing renewed health. Just as we trust a surgeon to operate with skilled hands, trust that God can heal you on every level.
2) Pray for Inner Wounds
Has someone's cutting words left you bleeding internally from shame? Do old regrets or resentments make you swell up with insecurity and self-loathing? Bring these hidden hurts into the light before God. 
Ask Him to use His soothing balm to heal your battered and bruised heart. Pray for strength to forgive those who wounded you so that permanent scars don't form. God's miraculous love can mend the deepest gashes and make you beautifully whole again.
3) Release Physical Burdens
Are you weighed down by sickness or chronic pain that medicine and doctors can't seem to cure? Come to your Heavenly Father, who passionately longs to free you from suffering. 
Ask others to lay hands on you and pray in faith for physical restoration. When doubts about God's willingness creep in, cling tightly to His promises of healing and renewal. "By His wounds we are healed" (Isaiah 53:5). As you patiently trust Him through the pain, miraculous healing SHALL come.
We release the burden of stress when we release the responsibilities for the outcome to the Lord."― Paul Chappell
6 Benefit: Growing Spiritually
Growing spiritually is like watching a tiny seed transform into a beautiful flower. It's a journey that requires care, patience, and a heart open to God's guidance. And through prayer, we can find that fulfilment and wholeness that we all seek.
Here are three key areas to focus on as you cultivate your spiritual growth:
1) Get to Know God Better
Step 1: Spend Time with God Every Day – Set aside quiet time to pray, read the Bible, and listen to God's voice. This daily time connecting with Him will nurture your relationship.
Step 2: Write Down Your Thoughts – Journaling helps process and retain what you're learning from God. Write down prayer requests, lessons from scripture, and anything you feel God is speaking to you.
Step 3: Talk About Your Faith – Discussing spiritual topics with other believers helps strengthen and encourage one another in faith. Join a small group Bible study or share your spiritual journey with a trusted Christian friend.
2) Be Kind and Loving
Step 1: Do Kind Things – Look for opportunities to help others in practical ways. Letting your faith be seen through kind deeds shows the love of Jesus.
Step 2: Understand Others – Ask God for compassion and empathy to understand what others are going through, even those very different from you. Seek to love them as Jesus does.
Step 3: Forgive and Move On – Let go of bitterness and hurt by forgiving those who've wronged you, just as God forgives us. This brings freedom and spiritual growth.
3) Learn and Worshiping
Step 1: Go to Church – Attend church regularly to worship with other believers. Biblical community strengthens our individual walks with God.
Step 2: Read the Bible More – Daily scripture reading allows God to speak to us. Studying the Bible expands spiritual wisdom and insight.
Step 3: Use What You Learn – Apply Biblical truths and spiritual lessons to your everyday life and interactions. Putting faith into action helps it grow.
God deeply desires for all His children to flourish in spiritual maturity, reflecting the character of Jesus. While growth happens through God's grace, a dedicated prayer life accelerates the process as we connect intimately with our Heavenly Father. 
Setting aside daily time to talk and listen to God, studying the Bible, worshipping with fellow believers, and applying your faith through kind actions are practical steps that cultivate spiritual growth. 
Most importantly, when you pursue a relationship with God through consistent prayer, you open your heart to be transformed from the inside out by His Spirit. A lifetime of spiritual growth awaits every Christian who earnestly seeks the Lord.
7 Benefit: Discovering Your Purpose
God has crafted each of us with unique gifts and passions for a specific purpose. Through prayer, we can discover the special calling He has for our lives. As Ephesians 2:10 states, "For we are God's handiwork, created in Christ Jesus to do good works, which God prepared in advance for us to do."
1) Ask God to Reveal Your Calling
Come to God in prayer with an open and humble heart, asking Him to shine light on the purpose and plans God has for you. Be willing to release your own agendas and listen for where God is directing you. 
God often calls us to use the talents and interests He has already put inside us. So pay close attention to the skills and desires God has placed in your heart – chances are your calling overlaps with those gifts. Ask trusted believers to pray with you about your life path. God delights to reveal His will when we earnestly seek Him.
2) Discern Purpose Through Scripture
Study scriptures about using your gifts and living a purpose-driven life. Write down any verses that particularly speak to your heart and meditate on how they might apply to your calling. 
Ask God for discernment and confirmation as you read His Word. Seek wisdom from mature Christians about direction based on your giftings. God's Word is a lamp to guide you toward His purpose.
3) Take Steps of Faith Toward Your Purpose
As you gain clarity from God, take practical steps of faith to walk in your purpose. Opportunities to serve will arise. Don't worry about having the entire path mapped out. Just take the next step God puts in front of you. Stay focused on using your gifts to serve Him and others in the tasks at hand. He will direct you one step at a time to live out your unique calling.
Recommended Articles for Inspiration: 
‣  How to Discover the Divine Purpose of Your Life
‣  Does God Hear Our Prayers? Here is The Truth!
‣  Prophetic Word – God is Mapping Out Your Life
Closing Message: God's With You Through Prayer
There you have it – 7 benefits that prayer can powerfully change your life as a Christian! From connecting intimately with God to discovering your purpose, prayer opens up a world of blessings.
So next time you're feeling worried, stressed, stuck or uncertain, don't forget your direct line to Heaven through prayer. God is waiting and ready to guide, comfort, heal, and fill you every time you call out to Him.
When life feels overwhelming, talking to your Heavenly Father brings strength, hope and peace in the midst of chaos. You can find joy, gain wisdom, be healed and grow spiritually through your relationship with God. Staying connected through daily prayer will fuel and transform your walk with the Lord.
No matter what you face today or where your journey leads tomorrow, God is just a prayer away. Lift up your soul and uncover the power of regularly talking with your Heavenly Dad. He loves you so much and can't wait to hear from you!
May the power of prayer blossom in your life. As you talk to God each day, may you be filled to overflowing with His love, joy, wisdom, and purpose. Walk forward boldly knowing your Heavenly Father is there for you through every season. He delights in you and is ready to answer each time you call. God bless you richly as you flourish in an intimate relationship with Him!
We'd love to hear which benefit of prayer most resonated with you! Please share your thoughts in the comments below. What blessings have you experienced through a vibrant prayer life? May your story inspire someone else in their faith walk.