Wondering what the benefits of serving God are? You are not alone. Jesus spoke about it in John 12:26. He said that the Father shall honor those who serve Him. Just stop for a moment here. GOD will honor you! In another translation, it says that He will shower His favor upon your life. Honor and favor – those two await those who serve the Lord.
God has called each one of us to serve Him in different capacities. Serving God is not something that we should do out of obligation. We need to serve God out of love. When we serve, we take the focus off ourselves and put our focus on God and people. But for us to do so effectively, we need to know the benefits of serving God.
Why is it important to know the benefits of serving God? It's not that we serve because of the benefits. But we serve God because it opens the door to those benefits. The Lord encourages over and over again in His Word that those who serve Him shall be blessed. 
Would you like to know what those benefits are? Let's find out what serving God means and the importance of doing so. 
What does Serving God Mean? 
Serving God means obeying and enjoying our relationship with God as our Heavenly Father. It means submitting to Him even when it doesn't make sense and serving others faithfully even when they don't appreciate our efforts. 
We're God's creation, and that means we were created to serve Him. Through serving God, we can build intimacy with Him and enjoy the life that He has planned for us.
Benefits of Serving God

1. Connects You to Others
God did not create us to have a relationship with Him alone. He also made us so that we can build relationships with other people. 
But how do we build relationships with others? How do you build a healthy relationship with someone you don't know very well?
By serving God. See, serving God involves serving other people. You cannot claim that you're serving God if you are not willing to help other people. It is as we interact with other people and help them in whichever way God directs us to that we are able to build relationships with them. 
Yes, we can build relationships with other people, even when we are not serving God directly. But remember, God uses the foolish things of this world to accomplish His purposes. You may start a friendship with someone not knowing it is God in the works. He either wants to use you or the other person as a vessel to accomplish His purposes. 
many people are hurt, worried, anxious, without hope. One word could transform their outlook on life. And the Lord is looking for those who would be His messengers, who could go and bring a good message to those people, the message of hope. You can be one of them. 
Ask God for help so that you can identify the right people to serve and the best way to serve them.
2. You will Discover Your Spiritual Gifts and Talents
Do you know your spiritual gift? Through the Holy Spirit, God gives us different spiritual gifts so that we can use them to advance His kingdom. 
But the thing is, we don't automatically know our gifts unless God reveals them to us. For some people, God will reveal their gifts directly, just the way He did with Jeremiah (Jeremiah 1:5). But most people discover their gifts as they engage in Kingdom activities.  
When we obey God's voice, follow His lead, and serve Him faithfully, He reveals our gift and talents to us through His Spirit. For example, evangelists will never know that they are gifted in that area unless they go out and evangelize. A pastor will not discover their spiritual gift unless they preach the gospel to others and, in some cases, work under their local pastors. 
To know your spiritual gifts, be intentional about serving God. Understand that you don't need to leave your day job for you to serve God. You don't need to become a pastor or a missionary for you to serve God. You can serve Him faithfully where you are. Whether it's in your business or a nine-to-five job. He will still reveal your gifts and talents to you where He has placed you.
You do not need to search for opportunities to serve God. They are everywhere around you. If you are opened and want to serve people with your gifts, those opportunities will find you.
3. You will Understand God's Character
Believers need to understand God's character, for it is in doing so that we are able to relate with Him the right way. But here is the thing, many people claim to know God, but very few understand His character. Religion has caused most of us to misunderstand God, which has led many of us to see Him in a bad light. 
When we think about God, we see Him as a taskmaster and not a loving Father. These wrong thoughts cause us to miss out on strengthening and enjoying intimacy with our Heavenly Father.
God wants us to enjoy His presence. But for us to do so, we need to be intentional about building intimacy with our Father, and one of the best ways that we can do that is by serving Him. We cannot serve God faithfully without following His leading. When we listen to the Lord and follow His lead, we get to know His voice, nature, and love. 
Serving God will cause you to abide in Him, and this will enable you to have a personal relationship with Him.
4. You will Receive a Reward

The God we serve is an awesome Father who loves His children dearly even though we are full of flaws. Our Heavenly Father not only provides for us but when we serve Him diligently and obey His voice, He goes ahead and rewards us. Isn't He great?
Come judgment day, each one of us is going to stand before God. We will give an account of how we served Him with our gifts, talent, and time. Those who are faithful to God and serve Him diligently will receive an eternal reward. So if you're still wondering what the big deal is about  serving God, know that at the end of time, God will reward you as He has promised in his word. (Colossians 3:23-24)
5. You will Discover Your Purpose and Fulfill it
Today, even unbelievers have realized that there's no more to life than riches. They know that for an individual to live a fulfilled life, they need to find their purpose. Discovering your purpose will cause you to live a contented life. It will cause you to serve God faithfully because you know that you're walking in His ways.
As Children of God, we know that the first purpose we have in this life is to worship God. But it is not the only one. We are also here to serve God. We are His co-creators, and He has given us the earth so that we can steward it. So when you follow God and choose to serve Him, you end up finding your purpose in life. (Ephesians 2:10) 
We all have different purposes in this world that lead to the same goal. And that is advancing the Kingdom of God. You should never compare your purpose with your friend's. You may be doing related things, but that doesn't mean that you are fulfilling the same purpose. 
Don't know what your purpose is? Don't worry. Discover your purpose in life by studying the needs of the people God has called you to serve. See, our purpose in life is usually attached to the people God has called us to serve. If you love to help the needy, your purpose may be attached to serving needy people. Through serving God, you get to discover the things you enjoy doing, your weaknesses and strength, and who to help. 
6. Brings Joy
Ever wondered why the apostles served God diligently even though they faced a lot of opposition? These people were imprisoned, beaten, and saw their friends being killed. Others like John were forced into exile. But even with all that, they counted their sufferings as pure joy. They would be beaten one minute but would be praising God the next minute. 
How was that possible?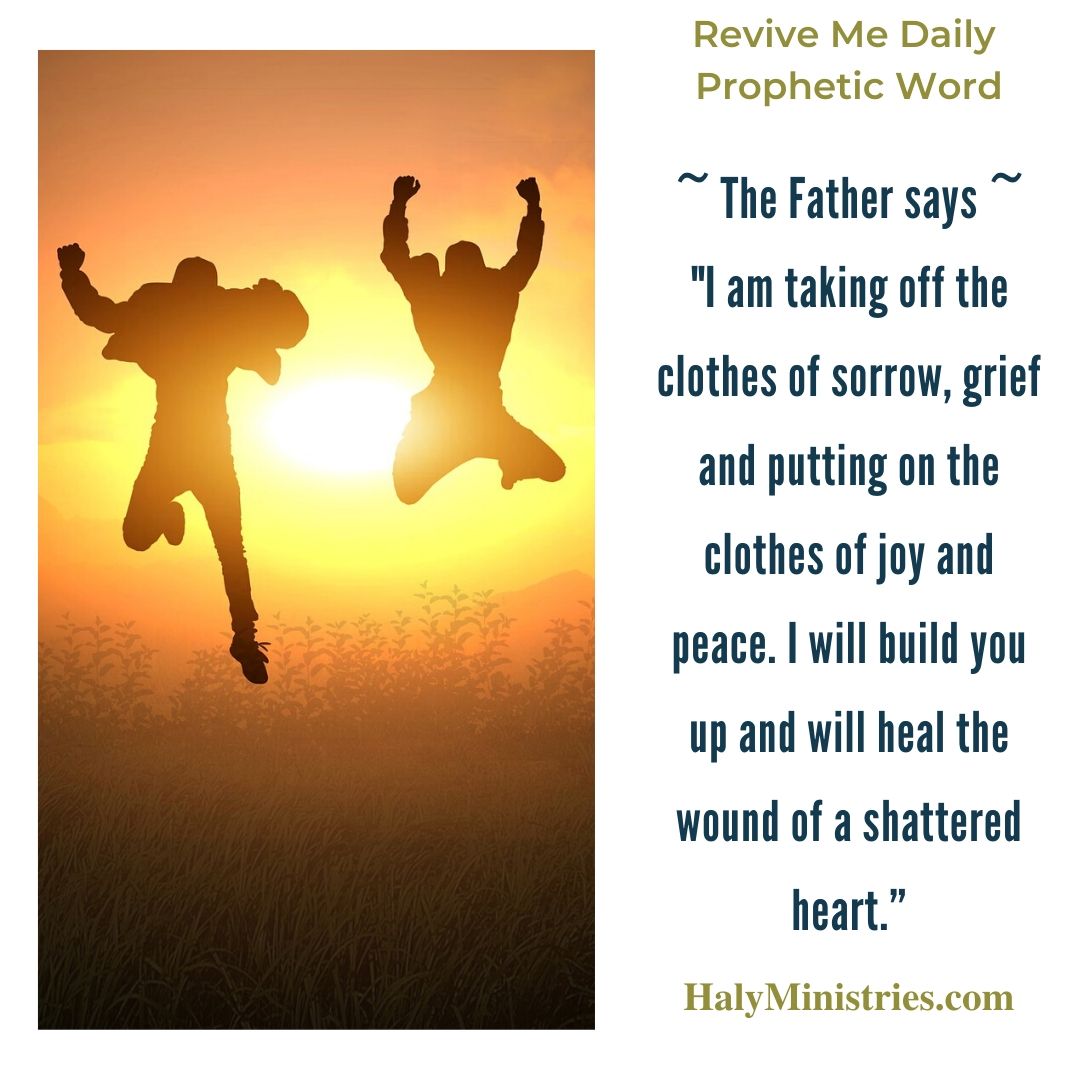 It is because the joy of the Lord was their strength, their power, their sustainer of life. (Nehemiah 8:10). They knew that they were serving God despite all they were facing, which made them experience joy in their hearts. Serving God had given them the courage to keep going. It made them joyful because they knew they were subject to God and not man in all that they did. 
We can also be the same. See, someone that is serving God doesn't waste a lot of time second-guessing themselves. Yes, they may struggle with doubt, but since they know that whatever they are doing is within God's will, they will face the different challenges that come their way head-on.   
Stop trying to find joy in all the wrong places. Start walking in pure joy by serving God.
7. Gets Your Focus off Yourself
We make mistakes from time to time. There are times when we fail ourselves, which causes us to become discouraged and even angry. The more we focus on ourselves, the easier it becomes for us to fail ourselves. Why? It is because of our fallen nature. 
It is through service to God that will enable you to take your eyes off yourself and focus on God. And this causes us to become very productive in the kingdom of God. We cannot save ourselves. It is only Jesus who can save us from our weaknesses and failures. So focusing on what you have done will not save you. If anything, it's going to cause you to continue making mistakes.
Commit to serving God, and this will cause you to focus on Him. As you serve God, please remember that doing so means enjoying His presence and accepting His forgiveness and love. You should not drift away from God all in the name of serving Him, know that your focus is in the wrong places and things.
8. Advances the Kingdom of God
It is not a coincidence that you're on this planet. It doesn't matter how you came into existence. It doesn't matter whether your parents wanted you or not. You are not an accident. You are God's masterpiece and He knew you before you were born. What matters is the fact that God wanted you here, and He has great plans for you. 
You are God's vessel here on earth. He wants you to accomplish His purposes in your life and the lives of others. But for that to happen, you need to be willing to serve God.
All of us have been given the mandate to advance the kingdom of God on earth in different capacities. However, God will not force us to serve Him. Just the way it is up to us to accept salvation is the way it is up to us to accept serving God. We should always remember that serving God is not in vain.
When you serve others, a transformation will happen in you, in your life, and your service will also touch other people, transforming their lives through you. (Ephesians 4:12) 
9. God will Take Care of Your Needs

God gave up His only dear Son so that we can have life more abundantly. But let's be honest, how many of us can genuinely say that we are living life more abundantly? How many of us are prospering and enjoying the blessing of God to the fullest?
Know anyone walking outside God's will that is genuinely joyful? When we refuse to serve God and walk in His purposes, we become very frustrated in life. That is why many people are committing suicide. 
Some people may have all the world's wealth and seem to have great families and jobs, but they feel that something is lacking in their lives deep in their hearts. This drives them to commit suicide. But why do they feel that way? Most of them feel empty because they are not serving God genuinely. 
When we serve the Lord, we give Him access to our lives. And when that happens, God will take care of all our needs according to His glorious riches (Philippians 4:19). He will fully satisfy every need you have. You do not have to struggle in life because God has already catered for all your needs. But you cannot enjoy those blessings if you are not willing to live according to His commandments. One of those commandments is Serving Him. 
Prayer in action is love, and love in action is service. Try to give unconditionally whatever a person needs in the moment. The point is to do something, however small, and show you care through your actions by giving your time … We are all God's children so it is important to share His gifts. Do not worry about why problems exist in the world – just respond to people's needs … We feel what we are doing is just a drop in the ocean, but that ocean would be less without that drop.

– Mother Teresa
My Final Thoughts on Benefits of Serving God
Serving God is something that every human being should do, but very few of us do.
God has given us the gift of choice, meaning He does not force us to serve Him. It's up to us to serve God or not.  
If you are not serving your Heavenly Father faithfully and your life feels stuck, start serving God today. Just try, and see for yourself if it will make a difference. I know, it will. When you help one soul, things will start changing in you, around you. It's like Heaven is opened and the Father is saying, "Well done!"
When we serve God, we become joyful, discover our spiritual gifts, talents, and purpose, He takes care of all our needs, and most of all, we advance the Kingdom of God. 
Make serving God part of your everyday life, and start living life more abundantly. 
Very deep thoughts on "Why God Chose You?" by Greg Laurie.
Hope this Word has encouraged you to serve God and people. Please let me know what service to God means to you.
Blessings,
Haly
Latest Articles: