"He who is slow to anger is better than the mighty, and he who rules and controls his own spirit, than he who takes a city." – Proverbs 16:32
Anger is a strong feeling of displeasure, hostility, and antagonism that often makes someone want to hurt other people, especially when things do not go as the person wished or wanted.
The Bible says, "Be angry, and do not sin". What does it mean? Can anger be a good thing? Anger could be constructive and could also be destructive; And more often than not, anger has been responsible for the destruction of many homes, marriages, lives, churches, and even many organizations.
Anger has a way of hiding inside a person and would manifest itself at a certain amount of provocation or offense. Anger has a subtle way of justifying its actions and usually never admits the possibility that it could be wrong. Some people anger easily, while some require a larger amount of provocation to get angry.     
Are we allowed to be angry?
"Be angry, and do not sin': do not let the sun go down on your wrath, nor give place to the devil."- Ephesians 4:26,27
Yes, we are allowed to be angry. However, God expects us to be angry at what He is angry at and not our own 'self-focused' anger. He also expects you to take control and rule over the anger and not the anger ruling over you. This is because 'unchecked' anger can lead to sin, and open a door to the devil to operate in your life. The Amplified Bible says it so well:
"Be angry [at sin- at immorality, at injustice, at ungodly behavior], yet do not sin; do not let your anger [cause you shame, nor allow it to] last until the sun goes down. And do not give the devil an opportunity [to lead you into sin by holding a grudge, or nurturing anger, or harboring resentment, or cultivating bitterness]." – Ephesians 4:26,27 AMP
Godly Anger vs Ungodly Anger
1. Godly Anger
In the Bible, we find that every time God gets angry, His anger is always directed at unrepented sin, idolatry, sexual immorality, pride, disobedience, unbelief, rebellion, witchcraft, injustice, and wickedness (See Jeremiah 3:5; 2 Kings 17:7-18; Psalm 7:11). However, He always sent warnings to His people, calling them to repentance and righteousness.
Godly anger is constructive, corrective, and seeks to restore righteousness. This is the kind of anger God's children are allowed to express, whenever it is necessary. Old-time preachers would call this type of anger 'holy anger'.
Such was the type of 'holy anger' Jesus displayed when He saw how people had turned a house of worship and prayer into a house of commerce and money-making.
"And He found in the temple those who sold oxen and sheep and doves, and the money changers doing business. When He had made a whip of cords, He drove them all out of the temple, with the sheep and oxen, and poured out the changers' money and overturned the tables. And He said to those who sold doves, "Take these things away! Do not make My Father's house a house of merchandise!" – John 2:14-16
Did you notice that His anger was constructive and called the people back to righteousness? Jesus shows us what God expects from His people; our anger should be directed at the devil, unrighteousness, sexual immorality, injustice, sin, and the likes.
2. Ungodly Anger
This is anger that is rooted in the flesh (carnal and low nature) of man. The very first time a man was angry in the Bible, he ended up killing his own brother! This is the destructive nature of ungodly anger finding expression through Cain.
"…but He [God] did not respect Cain and his offering. And Cain was very angry, and his countenance fell. Now Cain talked with Abel his brother; and it came to pass, when they were in the field, that Cain rose up against his brother and killed him." – Genesis 4:5,8
His anger opened him up to the devil who influenced him to murder his brother (You'll agree with me that is what God warns us about in Ephesians 5:26-27). God warned Cain to watch out and rule over the anger lest satan should take advantage of him. '…sin lies at the door, and its desire is for you, but you should rule over it.' – Genesis 4:7
Like Cain, many people have this kind of anger in them. We need to take God's advice and desire to get rid of any anger, bitterness or resentment. In this writing, fail-proof steps you need to take for your freedom will be provided, for 'if the Son makes you free, you shall be free indeed.' – John 8:36
What God Says About Anger?
1) "Let all bitterness, wrath, anger, clamor, and evil speaking be put away from you, with all malice." – Ephesians 4:31. As trash attracts rats in your home, anger also attracts darkness. Put away the anger-trash and its 'relatives'.
2) "Do not hasten in your spirit to be angry, for anger rests in the bosom of fools." – Ecclesiastes 7:9. Let the patience of Christ fill your heart as you learn to be slow to anger.
3) "Be angry, and do not sin': do not let the sun go down on your wrath, nor give place to the devil." – Ephesians 4:26,27. Make forgiveness a habit, see to it that you do not entertain the devil in your life.
4) "For the [resentful, deep-seated] anger of man does not produce the righteousness of God [that standard of behavior which He requires from us]." – James 1:20 AMP. Shouting and destroying stuff due to selfish anger certainly does not represent Christ, does it?
5) "Cease from anger, and forsake wrath; Do not fret – it only causes harm." – Psalm 37:8. Cain's anger cost him his relationship with God and with his parents. Ungodly anger causes harm, especially to the angry person.
6) "A wise man fears and departs from evil, but a fool rages and is self-confident. A quick-tempered man acts foolishly…" – Proverbs 14:16,17. Acting angrily without caring about the consequences is foolishness, and God didn't create you to be foolish.
7) "But now you yourselves are to put off all these: anger, wrath…" – Colossians 3:8. You are in Christ Jesus, aren't you? Then put off that which is attractive to the devil and put on the garments of light and patience.
A quick word to 'habitually' angry men/husbands and women/wives
It is God's desire that families live together in peace and friendliness, beginning with you and your home. Anger is a great weapon the devil likes to use to divide families and sow discord in marriages, and also destroy other wonderful relationships. Homes rife with angry outbursts from dad or mom are open to the enemy's attacks and manipulations.
Are you a father? Or a man? Do you have angry friends or colleagues? "Make no friendship with an angry man, and with a furious man do not go, lest you learn his ways and set a snare for your soul. – Proverbs 22:24,25. An angry man cannot raise a strong family, and such a one will be easy prey for the devil to influence.
Are you a mom? Or an unmarried woman? Are you given to anger and nagging? "Better to dwell in the wilderness, than with a contentious and angry woman." – Proverbs 21:19. No woman can keep her home with a nagging and angry habit. Besides, anger is stressful and helps one age faster!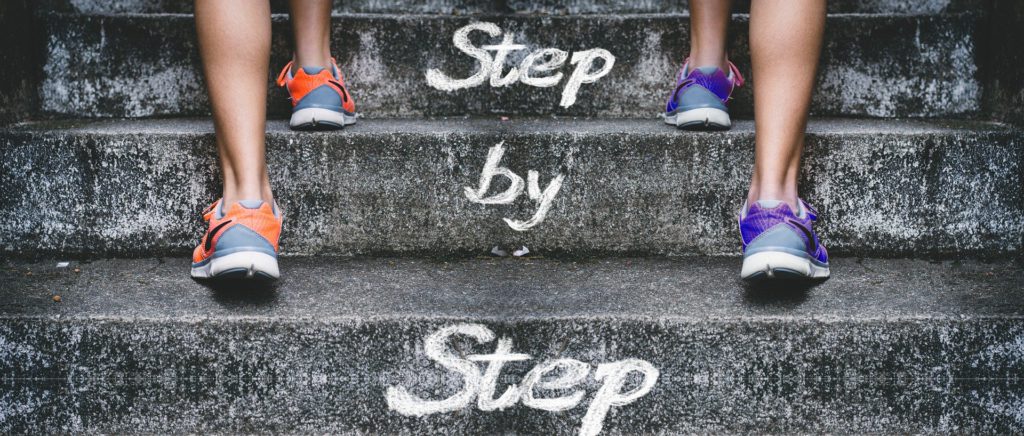 3 Steps to Freedom from Anger
God has fail-proof remedies for what man has tried very hard and failed to solve. A lot of God's people have been delivered from anger by subscribing to His remedies which are clearly stated in His Word.
1) Meditation on God's Word and Prayer. "Be angry, and do not sin. Meditate within your heart on your bed, and be still. Offer the sacrifices of righteousness and put your trust in the Lord." – Psalm 4:4,5. God knows you cannot help yourself, that is why He made His grace available to you. You can only access this grace by heartfelt prayer, asking Him to reach down His hand into your being and pull out every ounce of anger He can find! Acknowledge that you are helpless, that He alone can give you freedom from anger. You will see God run to your rescue as you continue to pray!
2) Surrender to the power of the Cross. "And those who belong to Christ Jesus have crucified the flesh [sinful nature] together with its passions and desires." – Galatians 5:24 AMP. The Cross is a place of death to the flesh/carnal nature. Anger is usually deep-seated in the flesh and can be dealt with by the power of the Cross. Ask the Lord to help you, as you ask that His Cross crucify and totally bring an end to the carnal nature.
3) Hand over your emotions to the Holy Spirit. "But the fruit of the Spirit is in all goodness, righteousness and truth." – Ephesians 5:9. Anger usually rides on the emotions, but you are designed to be a temple of God's Spirit. Let Him have all of you, including your emotions! The more He rules your emotions, the more patience and calm will guard your heart.
Prayer – Releasing Anger
Heavenly Father, you are my Hope and my Deliverer. Lord, I confess all my anger and bitterness. Purify my heart, Lord. Change me to become more like You. I surrender all – my feelings, my emotions, my resentment. I release my anger into your hands and I let go of all bitterness and unforgiveness. Thank You for cleansing me from all unrighteousness and setting me free. Your Word says, "If the Son sets you free, you will be free indeed." I believe that's happening right now. Thank you for Your forgiveness and freedom. Christ has set me free from ungodly anger and I am free indeed! I am a New Creation! I am patient. I am kind. I am not jealous or boastful or proud or rude. I do not demand my own way. I am not irritable. I do not give up. I never lose faith. I am always hopeful and endure through every circumstance. Glory to God! Be glorified through me, through your yielded vessel, Jesus! Amen.
Helpful Articles:
Latests Articles: