In Isaiah 57:14 it says, "Build up, build up, prepare the way, remove every obstruction from my people's way."
Some of you have been waiting for that green light for quite a while. What the Lord was saying over the last few weeks, that the road is clear. This is a "Green Light" time. God has cleared the way. The road is clear, and there are no distractions, no obstacles.
From God's part, He did everything. He built up and cleared the road, prepared the way for you. There are no roadwork signs. They have been removed. You do not need to circle, move all the way around and around to get where you need to go. Everything is ready for you to enter into your promises for 2020. 
So, everything is ready, the road is clear. Great news! Yes, it is. But… 
Now, it is up to us to take that road or not. The Lord spoke to me and said there would be 3 obstacles that could obstruct people from moving forward in 2020.
1. The Old Way
You can't take the old way into the new. The old way will oppose new things. I met so many people who were stuck in their old times. They talked about how great the services were, how great the preachers were, how great their country was in the past. How many great things they did and saw in the past. 
You can't take the past with you into the future. You can be grateful for the past. You can learn from the past, but do not allow the past to shape your future.  
Moses was a great man. But in Numbers 20, something happened that cost him dearly. There was no water for the people to drink at Kadesh, which means "holy". So, as before and now, people rebelled against Moses and Aaron and blamed Moses for everything. Moses and Aaron did the right thing. They went to the entrance of the tabernacle, where they fell face down on the ground.
Then the glorious presence of the Lord appeared to them, and the Lord told Moses and Aaron to take the staff and assemble the entire community. God told Moses to speak to the rock, and it would pour out its water and provide water from the rock to satisfy the whole community, and not only the whole community, their livestock too.
Moses and Aaron did only the first part correctly. They summoned the whole congregation to come and gather at the rock. Then… Something happened. Moses shouted at people, "Listen, you rebels! Must we bring you water from this rock?" Instead of speaking to the rock he struck the rock twice with the staff, and water gushed out. 
This is the second occurrence when Moses was sent to the rock to provide water for people. The first time the Lord told him to strike the rock, but this time to SPEAK to the rock. Moses decided to do his old way, and not once, but twice, adding his works to that.
God cleared the way, the road from all the roadwork signs. God is resting, and He wants us to rest in his finished work, not adding our road works. "It is finished", Jesus said.
What Moses did, cost him his ministry and he never entered the promised land. We must be careful not to rely on the old methods of the past. There will be a new thing, new dawn, a  new day, a new era! The old has gone, the new is on the horizon!  
2. Fear 
You can't take fear into the new. Fear will stand against courage. It will not let you enter the new. It will stop you just before a big breakthrough and freedom.
We can learn a lesson from Elijah. King Ahab told Jezebel all that Elijah had done to her false prophets, who were all put to death with the sword. Then Jezebel sent a messenger to Elijah, threatening to kill him by that time the next day.
The death threat caused Elijah to flee into the wilderness. Brave Elijah was so discouraged at one point that he desired to die. Elijah thought he was the only one left, who was defending Israel, and because of that, he was not able to go against Jezebel. He felt sorry for himself, not knowing there were actually seven thousand in Israel, who did not bow to Baal.
Great man Elijah, who was a man of strength, a prophet of power was knocked down by fear and then fear led him into depression. That cost him his ministry. He had to anoint Elisha in his place.
Fear must go! You won't be able to reach your highest potential in Christ, if you allow fear into your life. Fear will ruin your life. There is nothing to fear. The Lord has promised you that He will be with you. He will never leave you. 
"If God is for us, who can ever be against us? Since he did not spare even his own Son but gave him up for us all, won't he also give us everything else? Who dares accuse us whom God has chosen for his own? No one—for God himself has given us right standing with himself. Who then will condemn us? No one—for Christ Jesus died for us and was raised to life for us, and he is sitting in the place of honor at God's right hand, pleading for us. Can anything ever separate us from Christ's love? Does it mean he no longer loves us if we have trouble or calamity, or are persecuted, or hungry, or destitute, or in danger, or threatened with death? As the Scriptures say, "For your sake we are killed every day; we are being slaughtered like sheep." No, despite all these things, overwhelming victory is ours through Christ, who loved us." – Romans 8:31-37 NLT
3. Doubt
The third thing which can be a blockage, an obstacle to the new is doubt. You can't take doubt into the future. Doubt will lead you to nowhere. Doubt hates faith. Doubt resists faith. Doubt will silence you.
Zechariah, a priest, and his wife Elizabeth were in their advanced years and did not have children. When Zechariah did his priestly duty before God in the Temple, an angel of the Lord, Gabriel, appeared to him with the great news, "God has heard your prayer. Your wife, Elizabeth, will give you a son, and you are to name him John. You will have great joy and gladness, and many will rejoice at his birth, for he will be great in the eyes of the Lord." Zechariah said, "How can I be sure this will happen? I'm an old man now, and my wife is also well along in years."
Zechariah could have rejoiced, but instead, he looked at his and his wife's physical weaknesses. Zechariah did not believe and it cost him his speech. Disbelief silenced him until the fulfilment of God's word came to pass. 
According to a tradition, after a priestly duty, the priest would come out and bless the people. People were outside waiting for the blessing from Zechariah, but instead of the blessing, they received silence. He could not witness to others, nor praise God Almighty. 
In Prophetic Word for 5780 or 2020 New Year, I spoke about the number 80, which is the Hebrew letter 'Pey'. The pictograph for 'Pey' is shaped like a mouth, which means: "speak", "blow", "word', "expression", 'speech", "breath". Number 80 or letter 'Pey' tells us that it is not silence that brings reality into being, but mouth which brings reality into being. 
Doubt will stop you to witness. It will stop you to praise the Lord in good days and bad days. Doubt will go against God's promises. 
God does not want you to be silenced for another year as it happened to Zechariah. In Matthew 21:22 Jesus said, "If you believe, you will receive whatever you ask in prayer." These are Jesus' words. If you believe – you will receive it! Do not silence your faith. 
Those 3 obstacles can cost us something.
The Old way will not lead us to a promised land. Fear will not allow us to reach our highest potential in Christ. Doubt will silence us.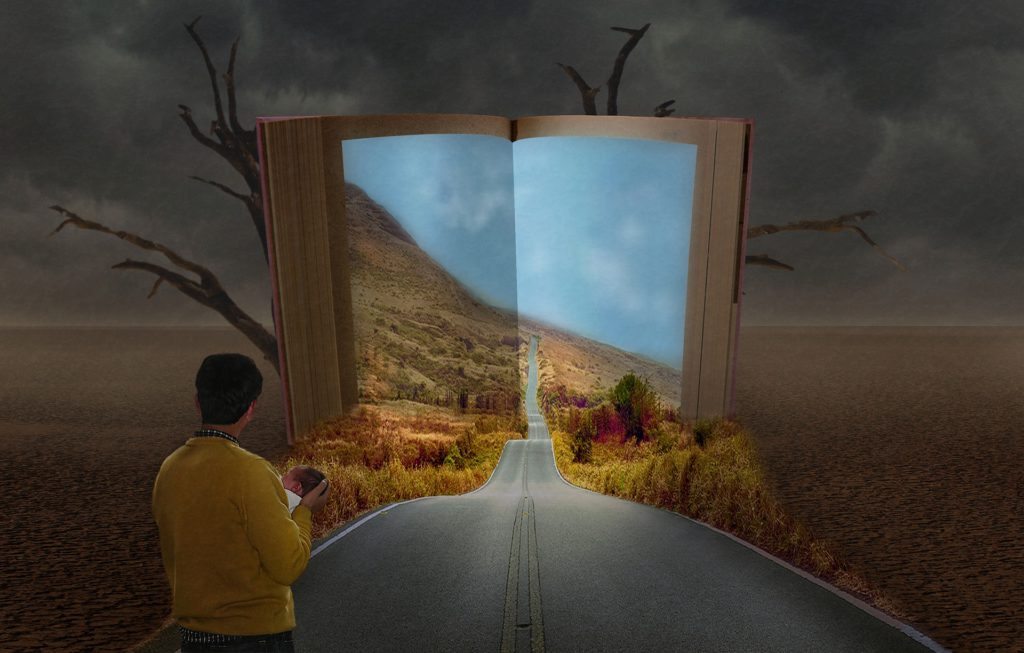 Instead of those 3 obstacles, restrictions, stumbling blocks take these 3 advantages, your opening, your main leads: 
New things
Courage
Faith
Those 3 can also cost us something, or someone. People might not understand you. Friends might turn away from you. But at the end of the tunnel, you are the winner, because you are following God. 
Leave old, fear, doubt on the altar. Invite new things, courage, and faith into your life. And your path will be like the light of the dawn, that shines brighter and brighter and brighter until it brings forth the perfect day! (Proverbs 4:18)

Helpful Articles:
Latests Articles: