"I have told you these things, so that in me you may have peace. In this world you will have trouble. But take heart! I have overcome the world." – John 16:33 (NIV)
We live in a stressful world. There are stressful situations everywhere. You've received a not good report from the doctor. Your family is on the verge of a breakup. You are about to lose your job, and business is crumbling down. You're going through church hurt, and you want to give up. 
Well, you're not alone. So many of us are going challenges that it is becoming hard for us to keep up with life. People are committing suicide; others are abandoning their faith because of stress. 
Taking time off your busy schedule, exercising, resting, doing things you love, talking to a friend, or counsellor are all great things that we can do when we are stressed, but they won't take away the real issue. They will only treat the symptoms.
There are legitimate things like health, relationships, finances, work, and business that cause us to be stressed.
But here is the thing: the problems you are facing right now have been there and will always be there. Okay, that's the last thing you want to hear, but unfortunately, it is the truth. 
The Bible doesn't tell us that we shall have a comfortable life. We are told that we shall go through trials and tribulations, but we need to be of good cheer because Jesus has overcome the world. 
What does that mean? 
What causes us to stress is from within, not without. We cannot run away from problems; each cycle of life comes with its share of problems. It is what you make out of what you are going through that matters and not the problem itself.  
So what things within us cause us to stress over our problems?
Unbelief or Not Trusting God Fully
It is easy for us to say that we trust God when things are working for us, but the same cannot be said when all hell breaks loose in our lives. 
Stressing over what is happening is a sign that you don't trust God with your problem. It means that you trust your capabilities more than God's ability. 
But the truth is just because you have so many problems doesn't mean that God is not on His throne. 
The Philistines had assembled to fight. The children of Israel were scared. They started to scatter. Some hid, and others ran away. The Prophet Samuel was nowhere to be seen, and yet time was running out. So King Saul felt compelled to offer burnt offering something that was only done by the Prophet Samuel. King Saul did not trust in God's timing. He only focused on what was happening around him. (1 Samuel 13:5-13) 
God knows what is best for you and how to go about it. Lean on God fully so that He can help you overcome the challenges that you are facing.
Discontentment 
What is discontentment? Discontentment when you focus on something that is temporary. And when something does not work in your favour, the disappointment creeps in, loneliness steps in – this is a big one, fear breaks in. Trying to find contentment in money, family, or material stuff will leave you worked up and bitter. 
After Paul's conversion, he went through a lot of challenges. He faced opposition; he was imprisoned, shipwrecked, and stoned. But despite all that Paul went through, Paul learned to be content in all situations. He found contentment in Christ, not in man or material things. 
Like Paul, we should learn how to find contentment in Christ and not the things of this world. Finding contentment in Christ will enable you to be thankful in all things even when all odds are against us. Doing so will help us to focus on God and grow deeper in love with him. 
"I am not saying this because I am in need, for I have learned to be content whatever the circumstances. I know what it is to be in need, and I know what it is to have plenty. I have learned the secret of being content in any and every situation, whether well fed or hungry, whether living in plenty or in want. I can do all this through him who gives me strength." – Philippians 4:11-13 (NIV)
Stop stressing and start learning. Turn your problems into lessons because:
God Loves You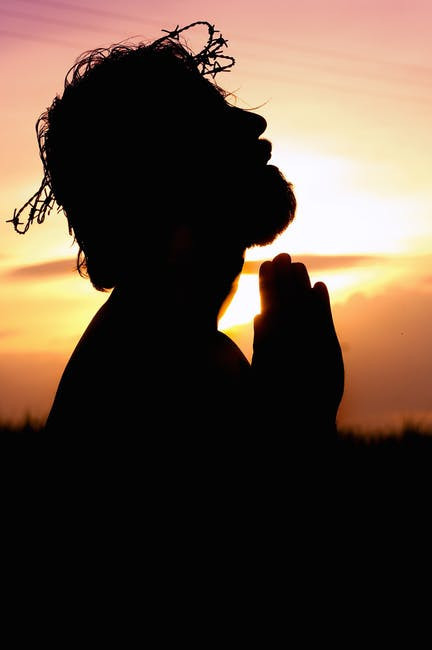 The enemy brings problems our way to poison our minds. He wants us to believe that God hates, but that is not true. God doesn't allow us to go through problems because He hates us. If anything, He will enable us to face difficulties so that we can know how much He loves us. 
Don't get it wrong. God does not cause the problems that occur. It is the devil that is behind most of our problems. We are also responsible for some of the things that happen to us. Besides, we live in a fallen world, and that means that we shall go through some difficult times. But God loves us so much; He will come to our rescue as long as we trust in Him. 
Stop focusing on the problem. You will become more stressed. Start focusing on God's love. Tell him to show you how much He loves you, and He will use that situation to open your heart to his love. 
See, David would have complained and become stressed because his father sent him to the field alone to take care of the sheep. But even though David had to fight lions and bears, he used those challenging times to understand God's love and grow closer to him. Knowing, understanding, and accepting God's love not only helped him to overcome challenges and become a powerful king, but David also became a man after God's own heart.
David knew that his Heavenly Father was always watching and taking good care of him because he saw God as a good shepherd. Like David, we need to take our eyes off our problems and start focusing on God through prayer and studying the word. The more we do that, the stronger we grow in faith and the closer we draw near to God. (Psalm 23)
God Cares About Your Heart
There are things in our hearts that don't align with scriptures that God wants to deal with. Maybe God has been trying to get your attention, but you haven't been listening. So to get your attention, He may allow you to go through some challenging times to deal with it. 
From the story of Job, we see that it's not God who brings bad situations into our lives; He is not a cruel Father. Satan is the one that is against us. But like all caring parents, God will deal with you concerning an issue using a problem if the need arises. (Job 1:6-22)
Maybe it is time for you to draw your attention away from the problem so that you can focus on the lesson. Doing that will help you grow spiritually, and the best part about it is God will bring restoration and bless you exceeding abundantly.
God is Faithful 
Do you know that the more you focus on your problems, the bigger they become, and the more stressed you become? 
In the Bible, Jesus asked if anyone had added a cubit to his stature by worrying about the issues of life. It means that worrying is pointless. Yes, the urge to sit down and worry is always strong on the inside, but the problem will not go away. (Matthew 6:27) 
So what should you do? 
Instead of being fixated on the problem, start looking at God. He is bigger than your problem. There is nothing too difficult for your Father. He will handle your problem if you let Him. 
Job suffered a lot. He lost his children and his wealth. His wife, who was supposed to be supportive, told him to curse his God, and die. Job's friends didn't encourage him either; they spent time pinning him down instead of being a source of comfort. 
We would have probably given up on our faith if we were Job. But he did not. Job knew that the God he served was faithful, and however bad his situation was, it did not define his God, and that is why Job said that even though God was to slay him, he would still trust him. (Job 13:15)
That's powerful, right? 
Look, it doesn't matter how great or bad the situation is your Heavenly Father is faithful. He will come through for you. 
You're a Conqueror 
Yes, what you are going through seems impossible to get out of, but the truth is you are a conqueror through Christ. He is fighting for you; He will not leave you alone and remember nothing is impossible with Him. 
Even if the enemy seems to be winning, rest in Jesus, knowing that you are already a winner. The enemy would like for you to look at yourself as a loser, but you should see yourself for who you are in Christ. See God fighting for you and rest in Him because He never loses any battle.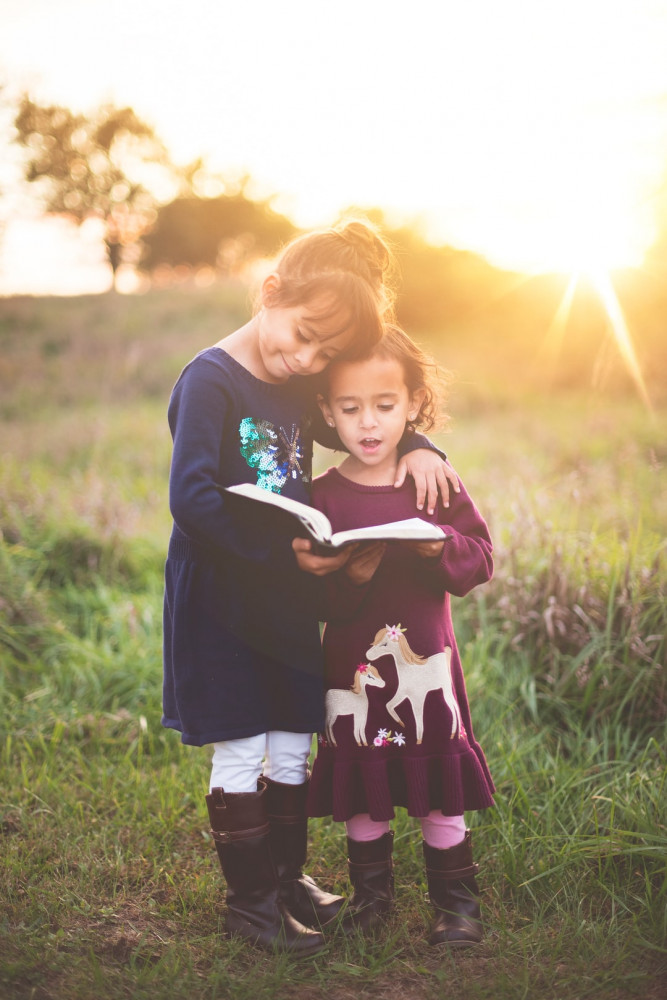 It Will Come to Pass
It doesn't matter how long it will take for you to get out of that situation; it will come to pass. 
Isaiah prophesied about the coming of the Messiah, but it took around six hundred years for that to happen. Some of the people who heard or read Isaiah's prophecy may have started doubting him, but it came to pass. 
Though David was anointed as the King of Israel when he was seven years, it was only when he was thirty years old that he became king. Joseph was around seventeen years old when God gave him a vision about his future, but his vision came true when he was thirty years old. 
To God, one day is like a thousand years. He will not tarry. Trust in Him and allow Him to turn the situation around. Will it be easy? No, you are going to face tough times but know that each challenge comes with a lesson and a blessing attached to it. 
Conclusion
With so many things to do, it is easy for us to become stressed. But here is the truth: The problems we face don't leave us stressed, how we perceive those problems cause us to be stressed. 
You need to know the underlying issues that are causing you to be stressed for you to deal with stress the right way. Discontentment and not trusting God are the two primary causes of stress. With help from God, you will be able to deal with these issues and thus deal with stress. If you are dealing with anxiety right now, then this is the right opportunity for you to know more about God's love and how big your Heavenly Father is. Remember, you're a conqueror. God is faithful and all the things that are troubling your heart will come to pass. 
Stop focusing on your problems and start focusing on God because it is only in doing so that you will be able to deal with stress and overcome all the challenges that you're going through right now. Remember, God loves you, and He has your best interests at heart. He doesn't want you to suffer; that is why He is always with you. (Philippians 4:6-8)
Prayer to Heal Stress
Dear Father, I am here before your throne of grace because I am stressed about my family, business, job, and the economy. The people that I hoped would help me cope with stress are not bothered. They have been talking behind my back and laughing at me. Members of my church have hurt me so badly. I am full of anxiety, and I feel like giving up. But you tell us not to be anxious or discouraged. Your word tells us to pray about everything instead of worrying. That is why I turn to You, Lord, in my time of need.
Help me to lean on You alone. Help me not focus on the problems that surround me but on You, Lord Jesus. Help me to let go off the pain and disappointment so that I can focus on the lesson. Give me the strength to make the best out of all that I am going through. Please, God, help people all over the world that are going through the same challenges that I am going through. Touch their lives, heal their wounds, and turn their situations around. Lord, I exalt and honour you, for You have answered my prayers. In Jesus' name, I pray, Amen.
Helpful Articles
Latest Articles