And let us run with perseverance the race marked out for us, fixing our eyes on Jesus, the pioneer and perfecter of faith. For the joy set before him he endured the cross, scorning its shame, and sat down at the right hand of the throne of God. – Hebrews 12:1-2 (NIV)
Jesus has paid for all our sins. He has set us free from our past shame and failures through the cross. There is nothing that we can do to be right with God. It is all by grace. 
But ever wondered why the Bible tells us to be persistent? Why did people like Abraham, Ruth, Esther, Paul, and Peter go through a lot, yet they served a mighty God Who can change everything with just one word? Why should we persist in life? 
Well, to understand why you need to persist, you have to understand what it means to be persistent.
Persistence means giving it your best shot and not giving up on something until you achieve the desired result. It means making adjustments, pushing through when you make big and small mistakes, and facing everything the world throws at you until you attain your dreams and goals. 
A persistent person is not afraid to be wrong or fail; they are willing to go the extra mile. 
Don't get it wrong. There will be times in life when you will have to walk away from some things because they are not within God's will. Apostle Paul was zealous in his Jewish faith. He was determined to stop the spread of Christianity at all costs. Paul put Christians in prison, destroyed churches, and oversaw some being murdered for their faith. Paul, who was Saul at that time, thought he was doing all this for God until he had an encounter with Jesus on the way to Damascus. It is good to persist, but it also good to know if you are striving for the right things or not.  =
I never lose. I win or learn. – Nelson Mandela
So why should Christians persist in life, yet Jesus has already made it to the finish line on our behalf? Here are is what the Bible says about the power of being persistent:
Persistence in Prayer Unlocks the Doors of Blessings 
God has good plans for each one of us. There are blessings that He has given to us in the spirit realm. But for us to access them, we need to be persistent in prayer and faith. Prayer is the key that unlocks God's blessings. 
Look, God isn't a cruel father that enjoys seeing his children suffer. He loves all of us so much. But God is a caring father who knows that if He gives us everything at once, we will take our relationship with Him for granted and turn Him into a genie. 
At times earthly parents will take time to give their children some things not because they want them to keep begging but because parents want their children to learn how to persist. They also do that so that their children can appreciate them and not take them for granted. The same applies to our heavenly Father.
Persistence in prayer will unlock the spiritual doors of blessings in your life! 
The persistent widow kept on going to the judge to ask for justice. Now, this judge did not fear God or man, so he kept on turning her away. But she did not give up, she had to get justice, and she did. Stop settling for less and start persisting in prayer. Ask God for guidance and grace to endure until the end, and He will give it to you because He is a good judge. (Luke 18:1-8)
1. Persistence Brings Breakthroughs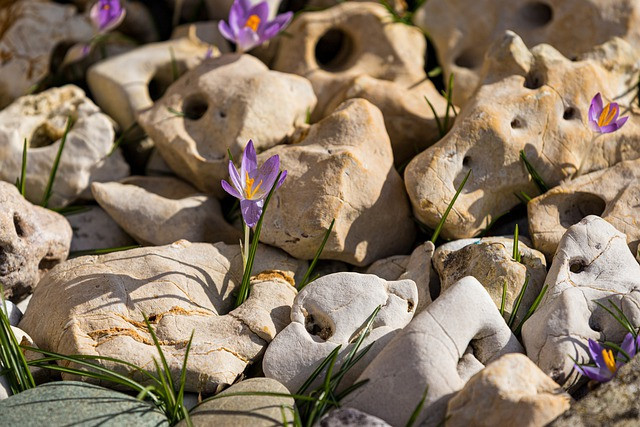 Is there something you have been asking God for long that has not manifested in the physical? Well, you are not alone. There are things we pray for that take long to manifest in the physical, and sometimes they don't manifest at all because we quit asking or chasing after them along the way. 
But quitting should not be an option for a child of God. As long as you are asking or chasing after something that aligns with the word of God, keep asking. Determine in your heart to keep asking, knocking, and seeking, and you will find what you want. Always remember that we are in a spiritual battle with the devil that is determined to steal, kill, and destroy us.
The first time Daniel prayed, he received the answer while he was still praying (Daniel 9:20). But the second time was different. He received the answer to his prayers after twenty-one days of praying and fasting (Daniel 10:12-14). Think for a second what if Daniel had given up on the tenth or twentieth day? Persistence in prayer made him get what he asked for.
2. Persistence Causes Us to Reap a Harvest 
We all want to succeed in everything that we do, right? But you cannot achieve what you want without being persistent. People who remain consistent with what they do will always reap a harvest. 
If you feel like giving up, don't. Set your eyes on Jesus. Do what He has called you to do even when everyone else is doing the complete opposite. Trust in his timing because He is never late. At the right time, God will show up and bless the work of your hands. 
If you have been called to start a church, then do it as unto God and not man. Don't compare your church with other churches. Even if two or ten people show up, be persistent preach like you are preaching to twenty thousand people. The same applies to your business. Give value to your clients, and trust God for more. 
Will it be easy? 
No, there will be times when you will feel like quitting. There will be times you will question your calling. But remember it is God who has called you to bear fruit, so trust the process.
David would have easily given up. Here he was going through so many challenges, yet Prophet Samuel had anointed him to be king when he was only seventeen. Saul wanted to kill him, so David had to run into hiding. At some point, he had to go and hide among the Philistines. When he realized that they would identify him because he killed Goliath, David pretended to be mad. There was also a time his people turned against him and wanted to kill him because their enemies had plundered stuff and taken their wives and children.  
All odds were against David, and it seemed like Prophet Samuel had made a mistake because nothing in the natural showed that David was anointed to be king. 
But here is the thing:
David did not give up. He encouraged himself in the Lord, and through persistence, he eventually became the king. Like David, we should focus on what God says about us. In whatever we do, we should work at it with all our might. Whether it is in our spiritual walk, health, social lives, or career, we need to persist because, in the end, we shall reap a harvest. (Galatians 6:9)
John Knox prayed,
God, give me Scotland, or I'll die. 



Have a vision and walk in it. Like Knox, pray about your vision and don't settle for anything but God's best. Knox continued to pray and preach until God gave him Scotland. Let us not grow weary in chasing after the dreams God has placed in our hearts. We should continue walking in the path laid out for us, and as we do that, God will give us the desires of our hearts. 
Joseph's brothers sold him because they were jealous of him. He went to a foreign land as a slave. Life must have been hard for him, but Joseph remained steadfast in the faith.  
Things started working in his favour when he was in Potiphar's house, but Joseph was accused falsely by Potiphar's wife. Joseph ended up in prison for something he did not do. Despite all, Joseph continued to work diligently and depend on God alone. In the end, he became the second most powerful man in Egypt after Pharaoh and people respected him. 
Though God was with him, and he was successful in all that he did, Joseph did not get lazy. Joseph gave his best wherever he was, and God blessed the works of his hands. 
Are you waiting for God to bless you first before you can become persistent? Could it be that you are blocking your blessings by doing that? Start being persistent where you are today, and God will unlock the doors of blessings. 
3. You will receive the Crown of Life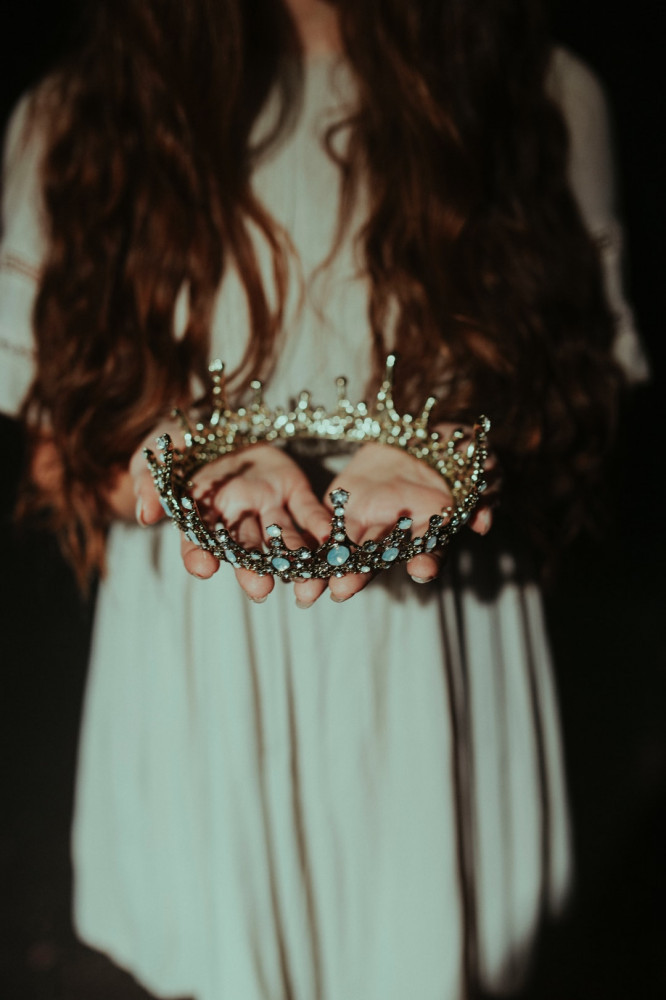 Anyone that believes in Christ knows that their citizenship is in heaven, and we are only ambassadors on this earth. Yes, it doesn't matter how you came into existence; to God, you are not a mistake. You are here for a purpose. So we need to know God's will for our lives; that way, we can live accordingly.
Here is the truth:
It is hard to be persistent in something that you don't like doing. But God aligns our desires with His plans, and that is why we enjoy what we do. 
But just because you are living according to God's will does not mean you should do things vaguely. You need to be disciplined and consistent in whatever you do. 
Why is that? It is because everything we do on this earth has an eternal reward. 
At the end of time, God is going to judge all of us, and He will reward us accordingly. When we are surrounded by difficulties, we must continue being persistent in faith. And when we pass the test with faith, we will receive the crown of life granted by God to those who love Him. (James 1:12)
4. Persistence will Cause Us to Succeed In Our Ministries 
Jesus' ministry lasted for about three years, yet John says that Jesus did so much that if everything He did were written, the world would not contain the books that would be written. Sounds great, right? (John 21:12)
Even though He was a hundred percent, God, Jesus was also a hundred percent man. It means that He went through the challenges that we go through, but Jesus did not let those challenges to hinder him from fulfilling His calling; that is why He accomplished so much within a short time. 
But what made Him so successful?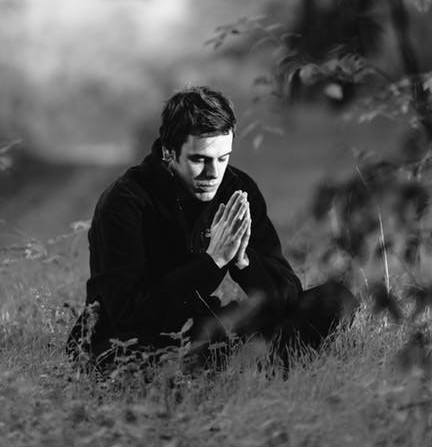 Jesus was persistent. Though He was a busy man, He persisted in prayer. He either woke very early while it was still dark to pray or stayed up late so that he could spend time with his Father.  
Persistence in prayer helped Him to know what to do next; He did not do things blindly even though He was the son of God. For example, before He chose the twelve apostles, Jesus went to the mountain and spent the whole night praying. He did not choose the apostles randomly; He took time off His busy schedule and spent time with His Father so that He can know His will. 
Like Jesus, we need to persist in prayer. Doing that will help us know what to do next and how to do it. God, our Heavenly Father, is all-knowing. He knows everything that is going to happen before it happens. Seeking His face will help us know how to deal with the issues of life. Not just that, God will also make us succeed in our endeavours because we have our minds stayed on Him.
In short:
Persistence doesn't get us right with God, but it helps us to grow in faith and to become better Christians who live within God's will. Persistence is powerful because it unlocks our blessings from the supernatural to the natural realm. It causes us to reap a harvest for God's glory.  
Do not give up even when the going gets tough; focus on Jesus. He will never lead you wrong.  
Prayer:
King of Glory, thank you for seeing it fit for me to be part of your kingdom. I do not take it for granted. Lord, I ask you to continue making me persistent in all my endeavours. When the going gets tough, remind me that You are with me, and just like Joseph, you will make me successful. Stir my heart with Your love that I may always walk in Your unconditional love even when things are tough. 
When the enemy comes like a flood to disorganize me, Lord set a standard according to your word. Strengthen me so that I can fight the good fight of faith and receive the crown of life. I thank you and honour you. In Jesus' name, I believe and pray, Amen. 
Latest Articles: