Can God really bless you while you are in the wilderness? The whole week the words about "wilderness" were jumping out at me.
A week ago God highlighted a few verses from His Word about a wilderness. There are a few of you are still going through a tough time, and some got stuck in there. You have been discouraged, went through a lot of troubles and tissues and think God has forgotten you. You do for others so much, but you got stuck in problems. You look around and see all things are working well for others, but not for you. You know God loves everyone, but when you look at your life some doubtful thoughts enter in saying, "God loves others more than you. Look at them and look at you." 
The Hebrew word for "wilderness" is 'midbar'
(ancient pictograph). It has the same root as the word "word" or "thing" – 'dabar' and the same letters in "speak" – 'medabber'; and could also mean "to order", "to arrange" words. Isn't it interesting that 5780 Jewish New Year is about "mouth" – to speak and here God speaks about a "wilderness" which also talks about "words", "to speak"? 
There are 4 Hebrew letters in the word "wilderness":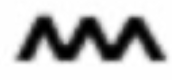 Mem represents water. Water is a very important compound in our lives. This letter talks about life, birth, cycle. It also represents number 40 – transformation. Jesus is inviting you to come to Him and drink the water that He will give you. That water will become in you – rivers of living water bursting out from within you, flowing from your innermost being. Even in the wilderness, you will be like a watered garden, whose waters do not fail. You will be transformed, changed, renewed, restored!
Dalet represents a door and humbleness, lowliness. Jesus stands at the door of your heart and knocks every day. Jesus is the door into a true relationship with the Father. When you enter through Jesus in humbleness, you will learn who God is, who you are, what your life is all about. Even in the wilderness, you will experience life, freedom, and satisfaction.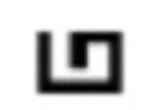 Bet represents a house, a tent. God is your shelter, your refuge. He is your shadow the time of heat. He is your refuge and your fortress, and you will rest in the shadow of the Almighty. There is nothing to fear. You are secure in Him. No storm, no heat will be able to harm you, because you are in Christ and Christ is in you. 
Resh represents the head, the beginning. It is so interesting that Resh is at the end of the word 'wilderness', but it talks about the beginning. When you are in the wilderness, you might feel this is the end, and there will be no breakthrough. But the Lord says, the wilderness is not the end of your journey. It is a preparation for a new beginning. You are going to enter into the New! 
My friend, Jesus is in the wilderness with you and He will speak to you. He is your rivers of living water. He is the door. He is your house. He is your head. He will speak order, harmony, heavenly arrangement into your life. You will receive a revelation for the next step of your journey. As God spoke to Israel in the wilderness, He still speaks in the wilderness. You think everything is out of your control. It is good that it is out of your control. But God is in control! It doesn't matter what is happening around you, in you right now, God can still bring order.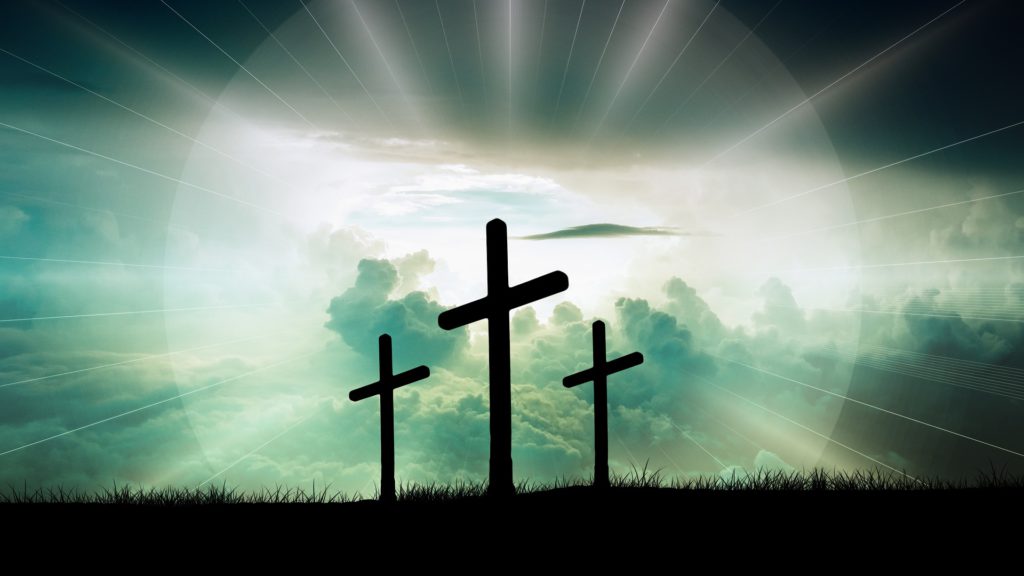 The Lord does not want you to stay discouraged, with no hope. Quite the opposite, God wants to encourage you that He is with you and He can and will bless you even in the wilderness. Even there, He will continue speaking over your life. It does not matter where you are, He is there and He is in charge. Do not think you are in the wilderness because you have done something wrong or you have a generational curse. You have done nothing wrong and you are free from any curse. Jesus took all your wrongfulness and gave you His righteousness. Christ rescued you from the curse and became a curse in your place! Those things were dealt on the Cross!
You pray, "Lord, I want to see greater things. Lord, change me. Lord, I want to be more like You." Great prayers! It means you do not desire to stay where you are. You do not want to stay as a small baby but grow. You know what? If you do not want to go through the process, it is fine. You are still loved. If you do not want to grow into a son of God, but stay as a baby. It is fine too. You are still loved by God. Those things do not change God's promise. You are His forever and ever. But… If you want to be a Joshua generation and take back your inheritance, if you want to act on behalf of God here on this earth, then a wilderness will come. I am sorry, but it will. The wilderness will come NOT to crush you, but to change you, to transform you. You will become more like Jesus. You will think like Him, act like Him and love like Him. You have two choices. That's why it is very important to think before you pray those prayers, "Lord, change me." Because He will.
But what the Lord is saying, He wants you to see the wilderness as an opportunity for your future preparation. Jesus went through the wilderness before His ministry started. We know a very small portion of that story. We do not know exactly what He went through while He was there. That's why you should not be disheartened. Jesus understands because He was in the wilderness too. He did not jump into His ministry without going through it first. He could if He wanted to but He knew it was necessary to be in the wilderness that He could get ready for His outreach.
We are living in the last days. I do not know when the Kingdom of God will be established here on this earth. He is talking to me right now about the 2030th year. Only the Father knows when His time is the right time! But His desire is that you will be involved. He wants to raise you up. Do you think this world which is in a crazy state right now will have answers? Of course not. But the Lord wants to raise you that you will have the answers when the whole world does not. God is preparing you to be ready and to learn how to stand and minister in the storm. God wants you to be an influencer. Do you want? Do you want to come with wise solutions and answers from heaven? Pharaoh asked the question to all his officials about Joseph, "Can we find anyone like this man, one in whom is the spirit of God?" God is raising up a Joshua generation and Joseph generation. Would you like to be involved?
As I mentioned earlier you can stay where you are. Some of the tribes in Israel become too comfortable in the wilderness. They did not enter into the other side. But if you want more and be a representative of Christ here on this earth, then you have to pursue the process of change. The process of change is very important.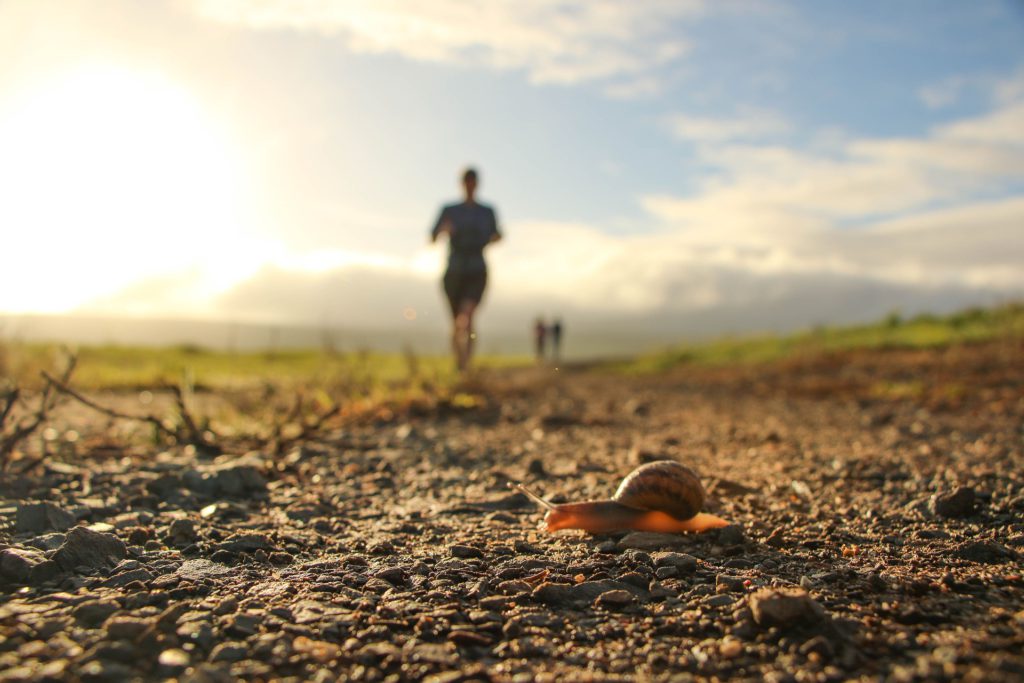 Do not fear or be troubled. Believe the Lord! Run to Jesus! It is only He who you need in these difficult times. Do not allow the devil to discourage you from your destiny, your calling. Run your marathon till the end. You are called to be an influencer! So, be it! You are called to bring a difference. So, be it! You are called to rule with Christ, not in the future, but now! So, be it! Be YOU!
Can God bless you in the wilderness? For God, it does not matter where to bless, in a wilderness or a city. The Word says that if the forest should be destroyed, and the city was torn down, the Lord will still greatly bless you. Do not look at a place, look at the One Who is with you! God is with you! As you surrender and trust God, He will provide for you in the wilderness. As the angels came to minister to Jesus, they will come and minister to you as well. As you trust God and the process, the wilderness will become a fertile field, and the fertile field will yield bountiful crops. You will find justice and righteousness there. You will be confident in who you are, in God, in your calling. God will bless you greatly! You will be blessed and bring blessings to others because that's how great your blessings are going to be. There will be enough for others too. You will store for yourself and you will store for others. (Isaiah 32:15-20 NLT)
God CAN and He WILL bless you in the wilderness! He will speak to you. God will teach you about an order, harmony, balance in Midbar – wilderness and bring order in a meaningful and purposeful way that will give you an understanding of what you are doing in the world and who you are! He will arrange new things to come forth. The wilderness will prepare you for the future that you can stand in every kind of situation. Do not be scared of the wilderness. If you are there, rejoice! You have a great future ahead of you. Wilderness comes and goes, but God's Word spoken to you and over you in the wilderness will stand forever!
If this word has encouraged you, please leave a comment. If this Word has challenged you, I would love to hear from you too. God bless you.
Helpful Articles:
Latest Articles: