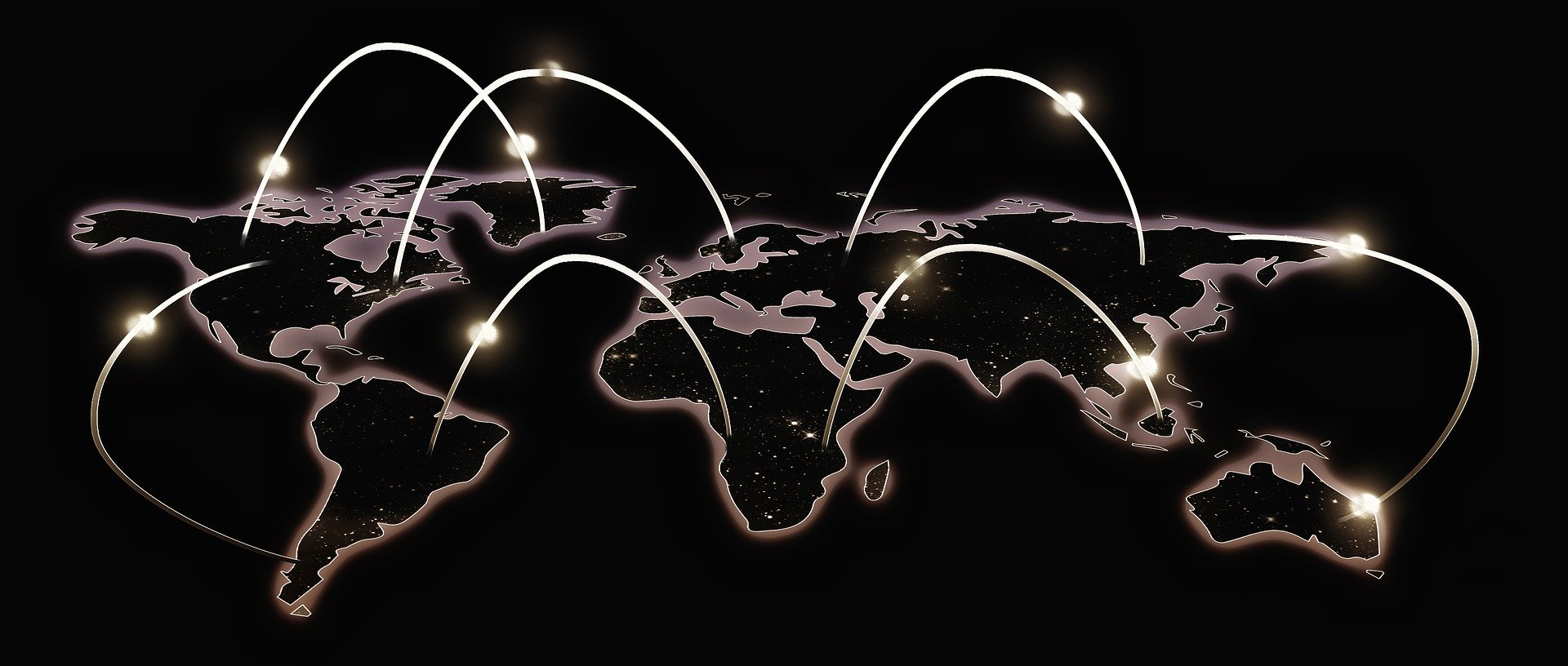 Today we prepare our hearts before we start 18 Days of Prayer and Fasting.
Why 18 Days of Fasting?
On the 30th January in the evening, I was talking to Jesus and asked Him, in my frustration, some questions, "Why do we not see 100% of healings, miracles? What are we missing? I do not want to hear people say they feel they are healed 50%, 75% or even 99%. I want to see 100%. Your ministry, Jesus, was like that and You told us to go and do the same. If you told us to do the same, then what are we missing? Show me, Lord, what am I missing?"
Did I see God heal? Yes. But I want more. I want ALL that God has for us. I am not satisfied with little. I want people to experience instant healing and deliverance. 
I came to Jesus with my frustration. But the Lord does not leave us without the answer.
Vision – Transportation in Spirit
After the prayer, I went to bed and had a vision. It was not like any other vision I had.
I was in a group and we were transported (like Philip was in Acts 8:26-40) from one country to another. We did not use vehicles. Bodily we were in one country, then were carried away by the Spirit to another country. 
I do not remember the countries we visited, I knew there were quite a few. During our journey between countries, the group sat down and we started chatting. Then one man told us that one guy decided to stay and not travel back. He wanted to stay because he had family and friends there. I asked the man which country he decided to stay? The answer was: Iran. I shouted with a shock in my voice, "Iran?" Then I stopped and thought, "What would people think about me? Why was the word Iran shocked me?" I am so glad I asked that question. At least I knew Iran was one of them.
After transportation, we went back to the hotel. The hotel was our base. I had a key but did not know the room number. The number was not on the key. I tried to open one door. It looked like the wrong door to me, but I still tried. I turned the key right and then left, but with no results.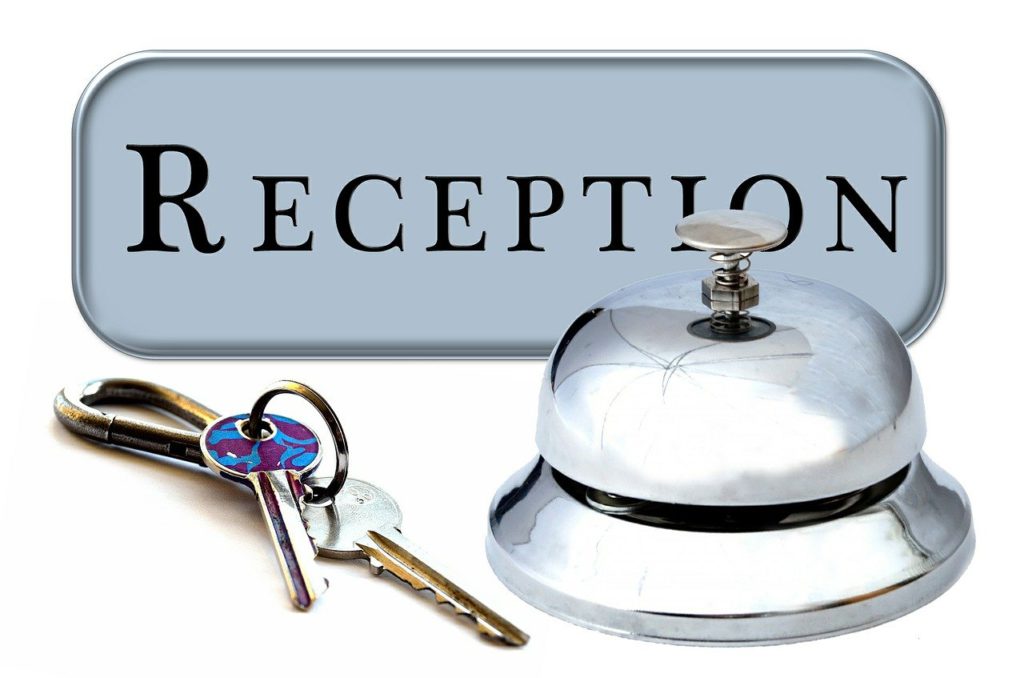 When we all met in the lobby before transportation, it was easy to find everything. I did not have any problems. So I knew the door would be somewhere near. I decided to go downstairs to the receptionist and I ask for my room number. 
There was a woman at the reception. I asked her which room I was staying. In spite of being the big hotel, she found me straight away. I saw my last name on the list. She told me the number but it was not clear. I guessed it. I repeated two numbers 1 and 8. Am I correct? She said, "Yes, you are right, 18", but 18 sounded like 80. When I was going upstairs, people who were sitting next to the reception started teaching the receptionist how to say numbers right. They taught her how to put the correct word stress on the number. 
So, here I was, in the long corridor. I was still searching. I came to the end of the corridor. It looked like a hospital waiting room. There were many people sitting and waiting. I saw my number on one of the doors, but in my vision, I knew it was not my room. In my vision, I knew how my room looked like. I was in a completely different wing of the building.
I left the hospital waiting room. Then I thought, "Enough of searching. I need to find someone from the staff and ask. I must find the one who knows the place. He will definitely point me in the right direction."
I feel the Lord took me by the Spirit to places and we were practising evangelism with healings, miracles and signs. Our spirit never sleeps and it is our spirit which can connect to a spiritual realm easily. I think I was on a training journey. That how it looked to me. 
Number 18 and its Significance
Number 18 is very significant in Judaism. It consists of two numbers: 8 in Hebrew alphabet called 'Het' – (ח) and 10 called 'Yud' – (י). When you add those two numbers you will receive the word "Chai" – חי and means "life", "living". 
Number 8 talks about one step above the natural order, higher than nature and its limitations. 
Jewish believers give donations or celebrations gifts by multiples of 18. When someone is very ill, they say "Chai" to the person. 
Also, there are 18 blessings, called Amidah. Apparently, the Lord's Prayer is an abbreviation of the Amidah or "Standing" in Hebrew. They call it Eighteen Benedictions.
Eighteen Blessings During 18 Days of Fasting
Here are the Eighteen Blessings we are going to focus on during the fast. We will focus on one blessing per day.
God is the shield of Abraham.
God is the one who revives the dead.
God is the holy God.
God is the gracious giver of knowledge and understanding.
God is the one who delights in repentance.
God is the one who is merciful and always ready to forgive.
God is the One who redeems.
God is the healer of sick if His people.
God is the one who blesses the years.
God is the one who gathers the expelled of His people.
God is the King who loves righteousness and justice.
God is the one who smashes enemies and humbles the arrogant.
God is the trust of the righteous.
God is the one who rebuilds Jerusalem.
God is the one who hears our prayers.
God is the one who restores the divine presence to Zion.
God the one whose Name is the Beneficent One and to whom we give thanks.
God is the one who blesses us with peace.
I believe we are entering something beautiful. The key is in the hand, the number is known, now we need to find the door. I believe the fasting will shift us into another level, not natural but supernatural. If we want to see the results, we must step out from the natural and step into the Kingdom realm. 
I am hungry for more of God! Are you? Are you satisfied or do you want more? I heard the call from heaven. If you can fast with us, it would be great. Today is the day of preparation. We prepare our body, soul, and spirit. Glory to God! Something is good is coming my friend and I am excited! Aren't you?
Recent Articles: