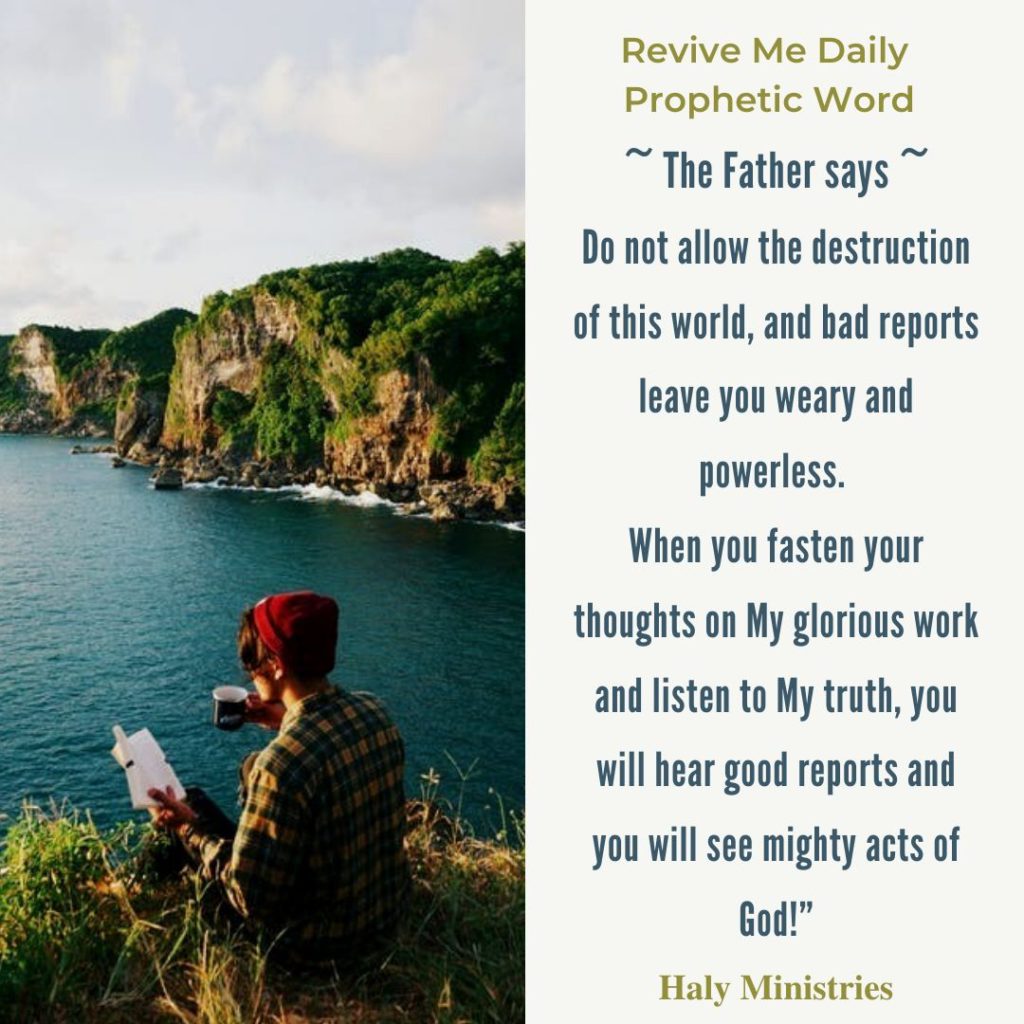 The Lord is saying, "They have come with the news that is tickling your ears. My son, do not listen to what they say. That is not from Me. They promote their own desires knowingly, and some unknowingly, pushing their vain ideas and projects forward.  
Can they understand the depth of My truth? My truth heals. But their words are tearing people apart. If you are angry – that's an indication that something is wrong with their report. If you feel downcast – that's a sign that it's time to withdraw from the argument. If you participate, be it knowingly or unknowingly, you are still a participant. It will distract you from hearing the real truth which comes from the heavenly throne, from the Creator of the Universe. 
The world is buzzing in your ears. But is it valuable? Is it profitable? Is it good? Today they will tell you one thing, tomorrow they will come with another idea, justifying the first one. How can they justify what is not working? And people listen and believe because that's what they want to hear. 
Do not believe every word spoken out there. Their words are like the body of the car with no engine. You look – from the outside, the car looks good. But when you open the bonnet, the main part of the car – the engine, is missing. Outside their words seem powerful. Inside, there is no power in what they say and there is no value in what they do.
Come to Me, the real source of truth, who knows all truth. I will never threaten, I will never tickle your ears. I will fill your mind, your heart with My truth which transforms and heals. Keep your thoughts on what is real, respectful, valuable, good, pure, holy and praiseworthy. 
Do not allow the destruction of this world, and bad reports leave you weary and powerless. Inside of you, you have the most powerful engine – My Spirit. When you fasten your thoughts on My glorious work and listen to My truth, you will hear good reports and you will see mighty acts of God!"
Latest Articles: