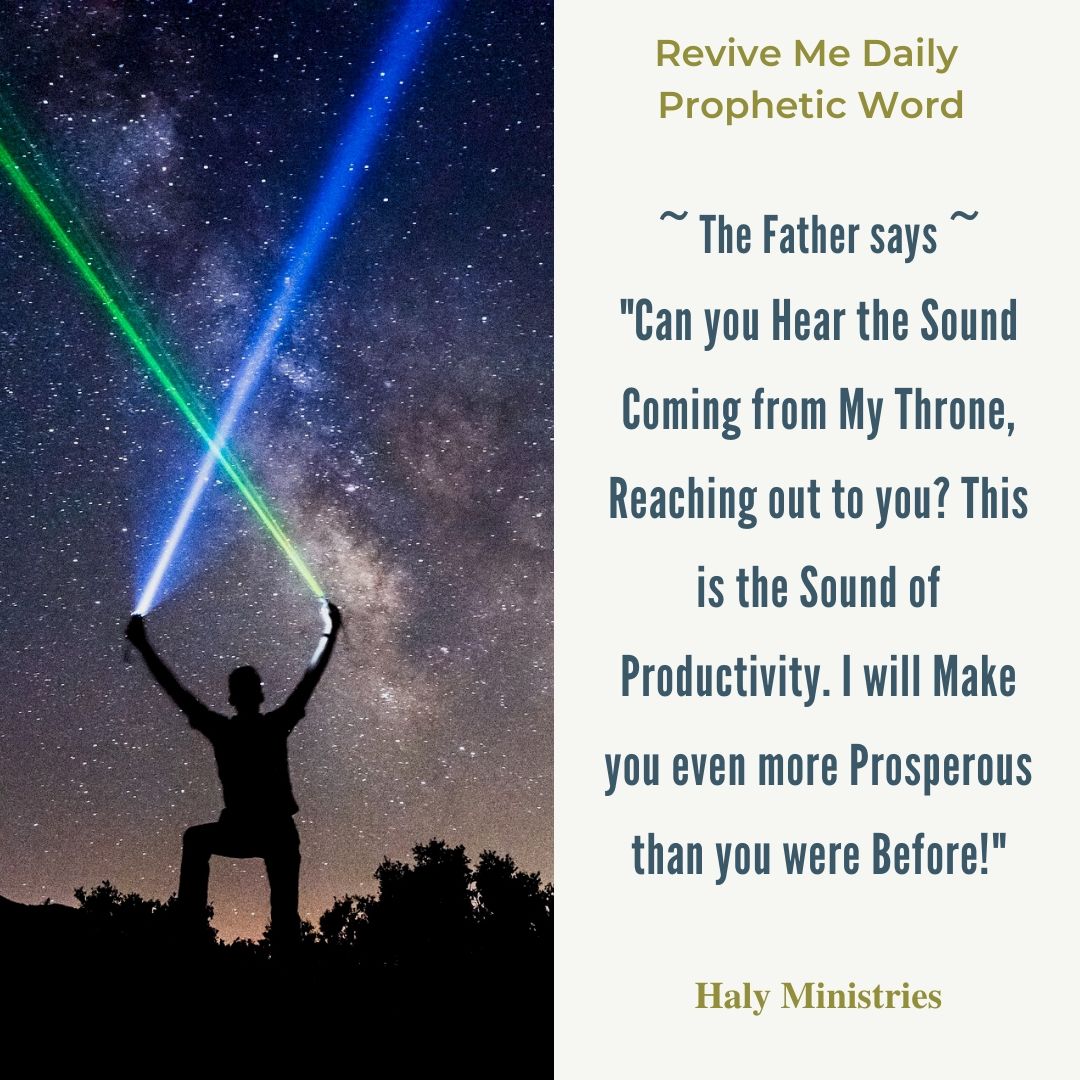 "I will make you even more prosperous than you were before." – Ezekiel 36: 11c
The Father says, "Can you hear? Can you hear the sound coming from My throne, reaching out to you? This is the sound of productivity. I will make you even more prosperous than you were before!
You've been on the starting line for quite a while, waiting for the productivity. Racing thoughts filled your mind. You've even given it to doubt, ruining your faith. You thought, "Will I ever hear the sound of My Redeemer? Am I ever going to see the deliverance from all my adversaries?"
On top of that, you heard a message about a fresh start, a new beginning. You were standing on that starting line, saw nothing but the line and the words: START. 
I am moving you from that passive state of being on the "starting line". I am activating all the senses that need to be activated. You will be like a flaming torch, radiating Me. You will be like a bright light, shining before men.
You will not run like someone running aimlessly, without a purpose. You will not procrastinate. You will have a purpose, you will have a desire and you will have an endurance. You will endure this time everything. It will not exhaust you but will bring revelation and restoration. 
You will be very productive and prosper in all things. The battles which were lost in the past, are going to be won. What I am doing in the future is incomparable with what you had in the past. In the past, you thought you gathered a lot but now you will say, "I've never seen what I am seeing now. I've never experienced what I am experiencing now."  
My clock has begun ticking. Have you paid attention to what I've just said? "MY clock has begun ticking!" It means you are now in My time, which is different from the established time-limit of this earth.   
Heaven is waiting with expectation for the sound of My voice to be released into the atmosphere. Get ready! I will not delay. Calm down and take a deep breath! Then My peace, which is beyond all human understanding, will make the answers from Heaven known to you. And not only known but shown too!"
Latest Articles: