Decision – Keep Silent or Speak on Behalf of God?
Before I tell you some of the words and dreams God gave me concerning the UK and Brexit, I want you to understand, I never wanted to be engaged in politics, speaking prophetically to the leaders and nations. That was my sincere, the most sincere request to God. In the past, He showed visions, dreams, words concerning this world and world leaders, but I never addressed it or talked about it publicly, I kept quiet. There were only a few who knew what God gave me. 
The person who is writing to you had to go through the firing process which happened yesterday during a prophetic conference. I was convicted by the Heavenly Father. I could not sit on the seat, I wanted to run away. I understood one thing – I was running from my call and God's desire for Haly Ministries.
He told me that I could choose His way or I could choose my way. "Which way would you choose, Haly? Would you continue being in silence or go and say what I want you to say? Would you fear a man or your God? If you want to do My way, you should not fear, but speak in boldness prophetically not only over individuals but over leaders and nations." 
Dreams, Visions and Words for the UK
There were so many talks in the last 3 years about Brexit. Every person had to make their own decisions about Leave the EU or not in 2016 and the nation made the decision to leave. The word "Leave" means leave. You can't dress it up with other words. 
God showed me again and again for the last four years His heart for the UK.
Before the UK voted to leave, I saw a dream of leaders, four of them: Merkel, one from EU, Cameron, and Obama. They were plotting something against this nation. 
This year, I had a vision of Queen Elizabeth. She was climbing up the stairs. There were still two steps for the Queen to reach to the top. She told me, "You are doing great. Well done." I replied, "You have done so well as well. You are almost there."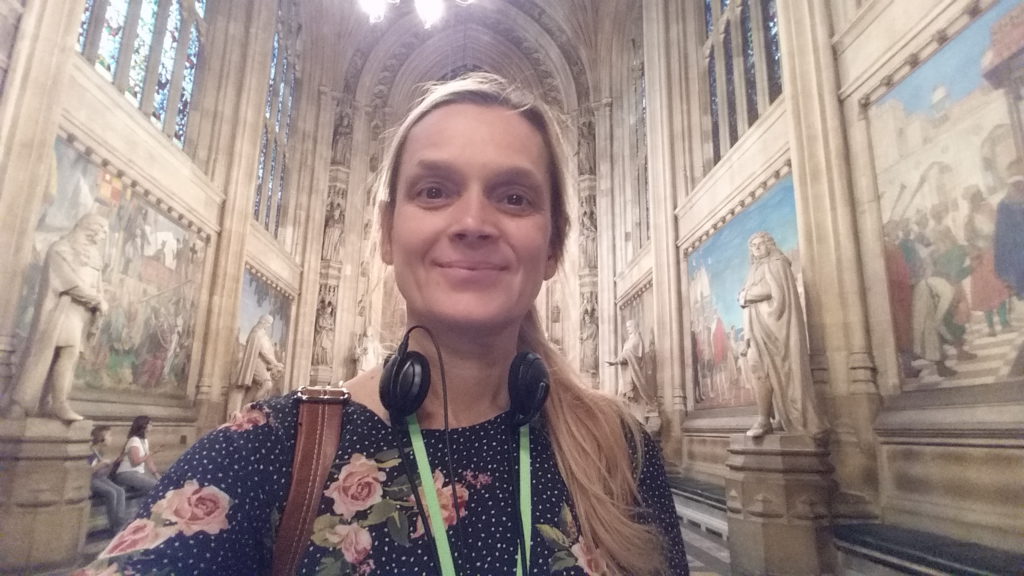 On the 31st of August 2019, midday, the Lord told me to buy a ticket and go to the House of Parliament and make declarations inside the house. I talked about it on YouTube video too. I had never been there and I did not know public opening hours, but when I looked at the day, Saturdays when the House of Parliament was opened for the public. I did not have too much time, so I bought a ticket and quickly went to the last admission.
My goal was to declare and proclaim God's Word and that's what I was doing. In the Members' Lobby of the House of Commons, there were the names of MPs and names of offices. I spent quite a lot of time there, making declarations over each office. At the end, I felt my mission was accomplished and wanted to leave. Then I saw two huge angels standing by two sides of the speaker's chair in the House of Commons and God said, "I will speak my will over this nation and I will perform my plans over this nation."
Update – 31.10.19 – the speaker, Mr Bercow, stood down on. According to people's view, he was the most biased speaker of all times, who supposed to be unbiased, or neutral.
On September 24th The UK Supreme Court has ruled that Boris Johnson's decision to suspend parliament was "unlawful". On the 27th September God woke me up at 1.20 am with words, "The opposition of the parliament treacherously abused my anointed one." I believe God's anointed one is the Queen. 
Then He continued, "I gave them the choice to repent or reap the consequences. Their lying spirit will cause them to stumble. I am revealing their hearts' motives. They won't be able to hide what they have planned from the beginning. What they have planned will not stand. What they have planned will fail. The masks will be ripped off and they will stand before Me as naked. There will be nothing to hide." "Repent. I say again, "Repent. Away from the path of corruption and walk in My path."
They think that they are rich and their future is secure, but I say to them, "Their security is as a warrior without a weapon." They think they will go and fight because they have the money to do that, but I say to them, "Their money will not bring them joy but sorrow." What they do for My people are nothing but just empty words. Judges of this kingdom think that their words have power, but I say, their words mean nothing in My Kingdom. I rule and My WORD will be the last one. No money, no power, no empty words will be able to overthrow what I, the God of the Universe has planned from the beginning.
They can oppose man, but they won't be able to oppose God. They can lie to a man, but they won't be able to lie to Me. All the motives of their hearts are known. My calling is, "Turn away from your doings, and turn to Me – My Way. I have given you an authority to help people, to make things right, to rule with justice and honour. Wake up and do what you are called to do! Wake up and fulfil the destiny I have called you to."
Is Brexit Really God's Will?
I believe with all my heart God's will for the UK is to leave the EU. There is a destiny for the UK to fulfil. There is a new wave of Reformation is coming for this nation. The Lord is calling those who are in power to repent and fulfil their call and not run for money or fame. The Lord is going to do what He said over this nation. This country will be free. Brexit opposition reminds me of Pharaoh who did not want the Israelites to go. He did everything in his power to stop them, but God's power prevailed. God's power and His truth will prevail! There is nothing to fear!
Do not be disheartened, but look to God! It could be Jericho on the way, with all the thick walls, trying to threaten, saying, "You will not pass through". But these times unite us, making us stronger, equip us to do the impossible and make bold steps. Those walls of threats shall fall to the ground, and the UK will pass through as ONE, ONE nation, not a divided nation!
The UK is trapped in the EU right now, but the Lord wants Britain not to be trapped in the EU laws, their orders, their manipulative ways to control. I am talking about spiritual forces that try to do that – using people. The enemy does not want nations to fulfil their destiny. The enemy tries to put everyone under the same category. We are not one category! Every person is unique and every country is unique too. The Lord wants us to walk in our uniqueness and our gifts. I love European countries, but I believe behind the EU is Jezebel's spirit who wants to control, and destroy the individuality of every person and nation.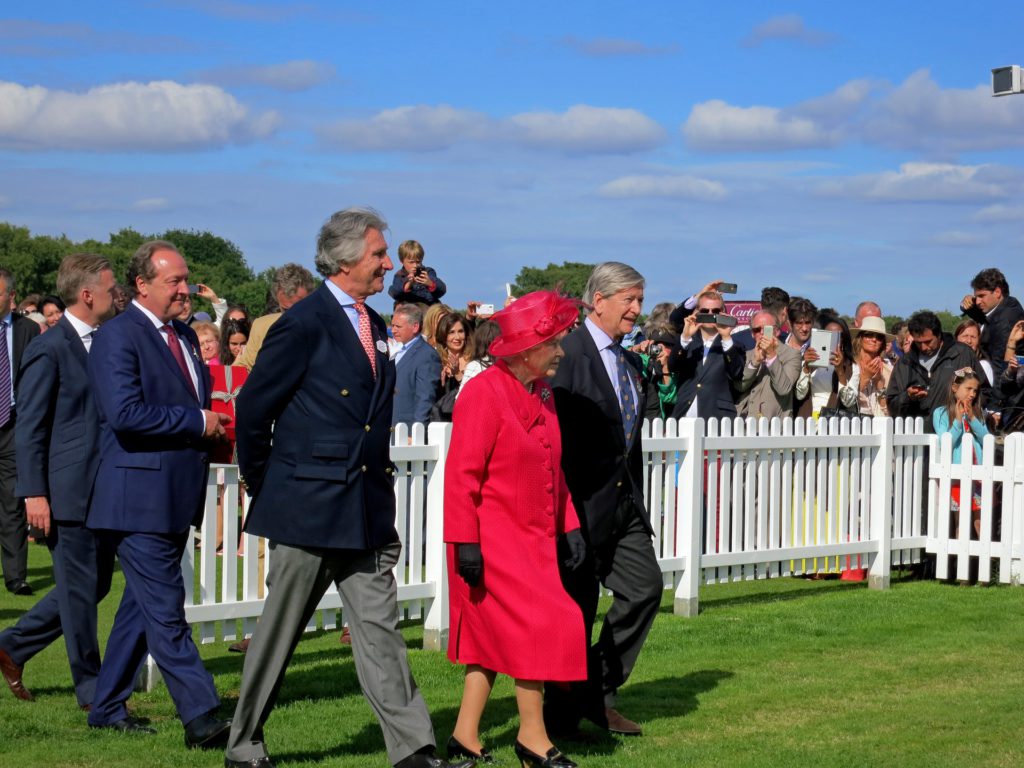 The dream about the Queen – there is still a destiny for the Queen to fulfil. She will take the biggest part and she must take bold steps to achieve it. We do not know what is happening behind the doors, but she will be involved. She was born for such a time as this! I pray she will be bold as a lion and not be afraid. There are two major bold things she will do for this nation in the last days. 
What Shall We Do as the Church?
Church, let us be united. The politics, the government can's solve problems but we as the church being united CAN! Let us trust God's Navigation. Do not look at how to lavish your fleshly desires, but do what the Lord has called you to do. Let us unite and start building God's Kingdom here on this earth as it is in heaven. Let us fulfil our destiny here on this earth. Hear what the Lord is saying to your nation (not what you want to hear) and pray for God's perfect will to be done.
Decrees & Prayer Over the UK
I decree, "The UK is free and it WILL leave the EU! For there are more on our side than on yours! The United Kingdom will be united and it will fulfil its destiny in these last days. The Lord's purpose will prevail and His desires for this nation, for each individual will be done. God is our refuge and fortress in Whom we trust. God will rescue the UK from every hidden trap of the enemy and He will protect the nation from false accusation and any deadly curse. 
No weapon turned against the UK, against God's plan and destiny will succeed. God will silence every voice raised up to accuse. God sends angels with His special orders to protect the United Kingdom wherever the nation goes, and to defend the United Kingdom and its people from all harm."
We ascribe greatness to You, our God! You are The Rock! Your work is perfect, and all Your ways are just. You are the God of faithfulness and without injustice, Righteous and upright are You. There is no God besides You, Lord. You are faithful. We trust You. Thank You that You are watching, and You will carry out all Your plans for the United Kingdom. Thank You for Your perfect plan. Amen.
31/01/2020 – Update – The UK has left the EU, and the transition period after Brexit comes to an end this year, 2020.
Latest Articles: