As you know we have entered into 5780, the Jewish New Year. This is the year of fruitfulness, strength, making decrees and seeing results, meeting God face to face, but also the year of facing challenges. There will be cleansing and healing – cleansing of bitterness and healing from past wounds. Allow the Holy Spirit to work in your life and work with you on the fruits of the spirit.  
God still continues showing not only a Word for one month but for the whole year. It's like one month is leading to the next and the next… month. They are all together. There is no separation among them. They are linked to one another. I will show you later what I mean by that. 
I encourage you not to leave any month behind you. Do not walk away permanently from the past month and do not increase the distance by which you are ahead of the present month. Take you time to ponder, think over, meditate and study.
If you follow anyone who is giving a prophetic word for the month, do not just listen and forget. Ask the Lord what He wants to reveal to you and then connect one month to another month. If it is only one word, let that one word change you and reveal the Father's heart for you. May the Lord show you the connection between them. The Holy Spirit is linking them. Without September would not be October, 5780 Jewish New Year. Remember that!
Here is what the Lord has put into my heart for November 2019.
God wants you to get ready. You have got a post to take and then stand at your post. God will position you. God showed me numbers 11:33 and He told me they are very significant for November month and for the next year too. The month of November is leading us into the Year of the Lord's Favour!
Prior to this word, during Bible reading a verse from Isaiah jumped out of the page:
"Instead of shame and dishonor, you will enjoy a double share of honor. You will possess a double portion of prosperity in your land, and everlasting joy will be yours." Isaiah 61:7
In this verse you see, "double" is repeated twice. Double means not only "twice as much or as many", but it "indicates that something includes or is made of two things of the same kind". Many times when we hear somebody in the church teach about double, we think about something that is multiplied by 2. 
But the Lord is showing us that the word "double" means more. 11:33 – there are two ones and two threes of the same kind.
Four Promises of God
1. You Have an Important Role to Play
Number One is the letter "Aleph" in the Hebrew alphabet. In pictograph, that letter looks like an ox

. It talks about strength and leadership. God and you stand next to each other, ONE is next to ONE – God is the Leader standing next to you and encouraging you to step into your leadership and authority. You are here to serve and bless others, using your gifts. There is no one like you who carries that anointing that is upon you. You should not look at others, and see them more important than you. Do not see yourself small, diminished and less important. You are not less important. You ARE important! 
Jesus gave us an example of how to serve one another and not to rule over each other. 
It is hard to serve, especially when you do not see results. Serving could become just everyday life, just an ordinary life. The Lord is saying, "What you are doing is not ordinary for Me. It's the most extraordinary in My eyes. Take your leadership role and authority I have given you. Go and change nations."
Do not worry to change jobs. God is going to position you in the right place and at the right time. 
2. You will Bring the Will of the Father from Heaven to Earth
You not only have an important role to play but bring God's Will from Heaven to this Earth. God has appointed you to be as One and work as One with God on His projects and His plans, concerning these last days. You will go and bring changes and blessings to one as well as many. 
Aleph consists of three letters: letter "yud" – above, the letter "yud" – below and "vav" – in the middle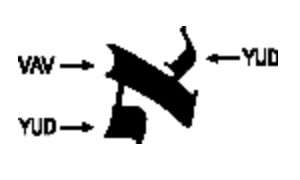 . 
The "yud" above represent our God who art in heaven. He is the One who is above and there is no other. He is God and Father of all, Who is over all and through all and in all.
The "yud" below represents us people who dwell here on earth. We are not above God. We need to humble ourselves before the Lord and He promised us that He will exalt us. 
God and you are One team. You have a great company, God wants to teach you how to hear Him, how to hear His will and make the desires of His heart happen here on this earth.
That's why you play an important role. God, Who is in Heaven needs you here on this earth.
Can He do it without you? Certainly, He can, but He has chosen you to be His companion in creating miracles, healings, deliverance, releasing His peace and joy into this earth. 
If you humble yourself and do what the Lord has called you to do, you will enjoy a double share of honour.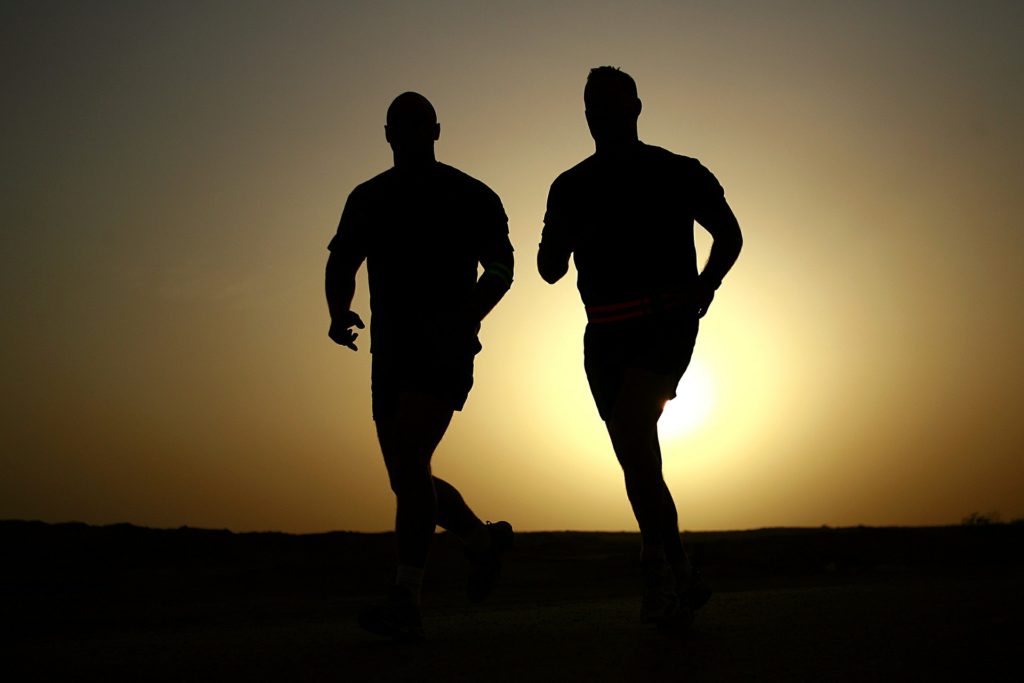 3. God Will Strengthen You and Your Walk by His Great Power
As you position yourself and do what God has called you to do, making things happen here on earth as they are in heaven, the Lord God will strengthen you and will strengthen your walk by His own great power. You shall run, and not be weary; you shall walk, and not faint. (Isaiah 40:31)
Letter "Gimel" represents number 3. When you look at this letter, it looks like man walking, or running
(pictograph) or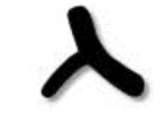 . You do not run the race on your own. The Holy Spirit is running with you. God wants you to walk in perfect harmony and unity, first with God – the Father, Son, and the Holy Spirit, with yourself – your spirit, soul and body and with people. 3 and 3 – God and You walk side by side. How you walk will change. You will not walk with your head down. You will walk the walk with your head up in a manner worthy of the Lord. (Colossians 1:10)
The letter "Gimel" makes the word: "gamal" – camel. The camel was the most important transport during ancient times, especially in the Middle East in the desert. It could endure long distances. When you walk or run doing good for people, you will not feel tired. You will tell God, "Is there more? I want more?" You will produce every kind of good fruit on your way.
There will be divine perfection and restoration. As Adam walked with God, Enoch walked and many others experienced God's glory, so will you.
4. There will be a Spiritual Growth
God is calling you to a spiritual growth.
Number 3 speaks about "truth". The Lord will show you about Him beyond what you know and understand. God cannot be contained in the 66 books of the Bible. If all things that Jesus did here on earth were all written down, the whole world could not contain the books that would be written (John 21:25). The Bible is our foundation, but there is more.
Do not put God into a religious box. The Pharisees tried to put Jesus into that box. How many times they told Him, "You can't do that. You can't heal now. They can't eat without washing their hands first. You can't go there. You and the Father cannot be One. That is not from God, but from Beelzebub…" 
Be open to what the Lord is going to show you and reveal to you about Himself and His Kingdom. 
Also, the letter Gimel makes the word "gamul" – weaned (means to stop feeding on its mother's milk and to start eating solid food); a Levite. If you are up to what God wants for you and your life, you have to stop to be fed with milk only. God wants to see you weaned. You can't receive the message about God's Kingdom if you still are living on milk. You will not understand it. Paul wrote in 1 Corinthians 3:2, "I had to feed you with milk, not with solid food, because you weren't ready for anything stronger. And you still aren't ready."
What is the hindrance to solid food?
In Exodus 26:7 it says, "Make eleven curtains of goat-hair cloth to serve as a tent covering for the Tabernacle." We see here Number 11 – "ashtei esre" (Hebrew text). 
The curtain coverings had to be made five and then joined with another five – 10 of these curtains coupled together to make two large units. But in this verse, we read six of these curtains were joined to make a large curtain and the remaining five to form another.
What does it say to us?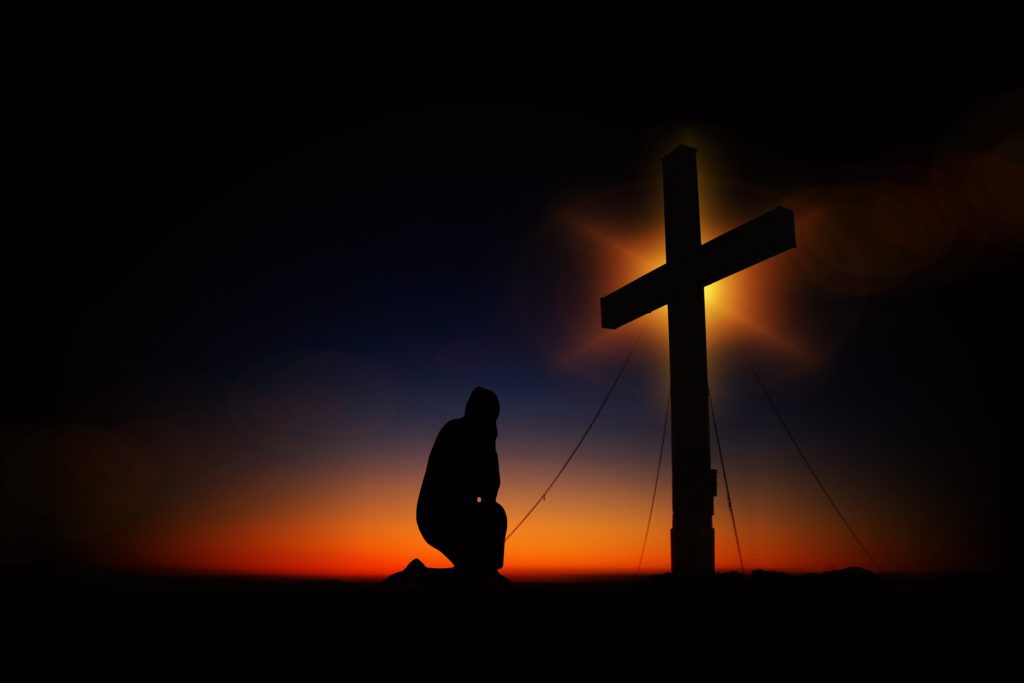 Number 6 is the number of man. When we multiply 11×33 equals 363. Between two threes there is number 6. Our thoughts about God and ourselves can always be on the way of a true relationship between us and the Father. Number 6 is incomplete without number 7. We are incomplete without God and without His atonement made for us on the Cross. Number 11 also talks about incompleteness and disorder.
From the root word, "ashtei" come other words – to think, a thought, an idea. 
The Lord is telling us to put down our ideas, our thoughts, our opinions and not to add to grace our own laws, regulations. Number 10 talks about the Word. The Lord wants you to be open to what He is going to show you this New Year. Put down on the altar religious thinking, your ideas, your opinions, your desires, your wants about Him and His Kingdom. May He fill you with new fresh manna each and every day. May He fill you with Himself. May the Word of God become living and active in your life. Let us get ready for solid food!
As those two curtains were united, five and five united together, and not hung individually, the Lord will make His word clear. One word will lead to another. There will be no more baby's food, but you will have solid food from Abba because you will grow in your faith and in holiness to a mature man.
How Can it Happen?
Haly, so many great promises. How can this happen? It looks impossible.
Do you remember, I said the letter Aleph was made of three letters: two "yud" and one "vav"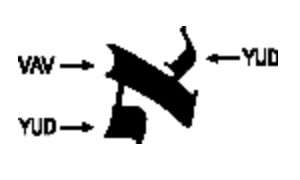 ?
"Vav" represents faith. "Vav" – "Faith" unites us with God. As those curtains were united together by 50 clasps holding the 50 loops so by faith all things will work together for good. Number 50 means – Pentecost. The Holy Spirit will be your Helper, Encourager, Truth Revealer, Eye Opener. It is not by your force nor by your strength, but by Him, by God's Spirit.
I would like to finish with the most astonishing verse Hebrews 11:33. That verse speaks about FAITH! We have started with numbers 11:33 and we finish with numbers 11:33.
"By faith, these people (Gideon, Barak, Samson, Jephthah, David, Samuel, and all the prophets) overthrew kingdoms, ruled with justice, and received what God had promised them. They shut the mouths of lions, quenched the flames of fire, and escaped death by the edge of the sword. Their weakness was turned to strength. They became strong in battle and put whole armies to flight. – (Hebrews 11:33, 34a)
If you are tired of religion, invite God to fill you – your spirit, soul, and body again. You are born for such a time as this! This is your time, the time of God 's favour! Turn away from fleshly desires and turn back to God's will and His desires for you. He can do infinitely more than all you can ask or imagine, more than your greatest request, your most unbelievable dream, and exceed your wildest imagination! He will outdo them all, for his miraculous power constantly energizes you. – (Ephesians 3:20 TPT)
By faith, you are going to be positioned in the right place and at the right time!
By faith, you will bring God's will from Heaven to earth!
By faith, you will be strengthened by God to walk the walk and change the world!
By faith, you will believe God's Word without wavering!
By faith, you will have a double share of honour!
By faith, you will possess a double portion of prosperity!
This is the time, the time of God's favour! Activate it and Experience it!
Amen.
Helpful 'Revive Me Daily' Prophetic Words:
Latest Articles: