So do not fear, for I am with you; do not be dismayed, for I am your God. I will strengthen you and help you; I will uphold you with my righteous right hand. Isaiah 41:10 (NIV)
Do the thoughts of being alone cause you to have panic attacks? Want to overcome anxiety and fear of being alone? Well, you have come to the right place.
When circumstances force us to separate from our loved ones or when our family and friends don't want anything to do with us, we become anxious and fearful. Why? God created us for relationship. It's only normal for us to want lasting relationships. 
In this article, we will look at the causes of anxiety and fear of being alone and how to overcome them. 
Let's get to it:
What Causes the Fear of Being Alone?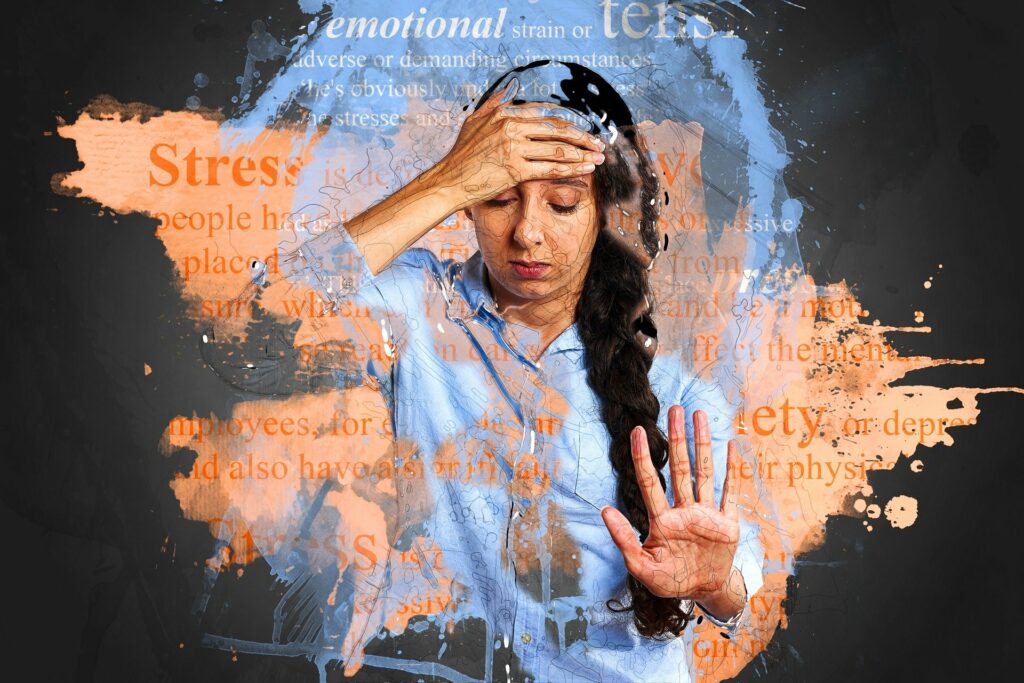 • Abandonment
Some of us were abandoned by some family and friends in our childhood or when we needed them most. This traumatic experience has left us with the fear of being alone. We fear going through the same experience and are always battling with anxious thoughts because we are not sure if our loved ones will abandon us at some point. 
• Broken Families
Cases of children being abandoned by their parents are on the rise. We're also seeing an increase in divorce rates. Some children are afraid that their parents may divorce or leave them. Married couples live in fear because they are not sure if their spouse will walk out on their marriage one of these days. All this has led to an increase in fear of being alone. 
• Being Single
Fear of staying single can be another thing that makes an anxiety go through the roof.
I have met many single Christians, men and women, who are so desperate to get married. They have prayed their prayers, and when they see nothing is happening, they become frustrated.
Are you the one who is so worried that the days and years are passing by and you are still single? Are you so desperate to find your spouse to fill a void?
If your mind is not renewed or not well developed, your mind will need a soulmate. If your emotions are messed up, your emotions will tell you that you need a soulmate.
Does it mean we should not get married? No. But if you do not understand the principle that you are already complete and you do not need anyone to complete you, except God, you will struggle. (Colossians 2:10)
• Moving to a New Place
Are you about to move to a new place or have you just moved? The thought of starting life over can cause us to be really stressed and full of anxiety. Meeting new people and developing new relationships can cause us to become fearful in our hearts. 
Starting life in a new place can be stressful. But we should not fear starting over or moving to new places that God is leading us to. Go knowing that there are new friends and people that God wants you to meet. It may be hard at first, but you will adjust with time. 
• Not Believing in Yourself
Do you believe in yourself? Can you handle the challenges life throws at you without running to other people first? Well, some of us struggle with the fear of being alone because we do not believe in ourselves. We believe that other people make us better. That is why we will go to great lengths to make sure that they remain in our lives.
But here is the thing, you're fearfully and wonderfully made. God has made you for a particular purpose, and while you need people in your life, they should not determine everything in your life. 
The word of God says cursed is a man who puts their trust in man (Jeremiah 17:5). You need to believe in God, and you also need to believe in yourself. See yourself accomplishing the purposes of God with or without other people. Like Jesus, love people but do not entrust yourself to them.
• Not Understanding God's Love
When we don't understand God's unconditional love, we end up looking for that love in all the wrong places. We become anxious when people abandon us. And end up being mistreated by others because they know that we don't want to lose them. 
When we take time to meditate on God's love for man, we end up being courageous. When we depend on God's love, He fills our hearts with peace and confidence when people leave our lives. Let your fulfillment come from God and not man. Spend time in the word so that you can understand God's love. 
• Death
Some people have been orphaned at a tender age. Others have lost their spouses, children, or friends that meant the world to them. Death has robbed us of great relationships, and this has left us anxious and fearful. 
Whenever someone falls sick, we start to worry. We are afraid that they will die and leave us alone. So we end up battling anxiety and fearful thoughts. 
How can you Overcome Anxiety and the Fear of Being Alone?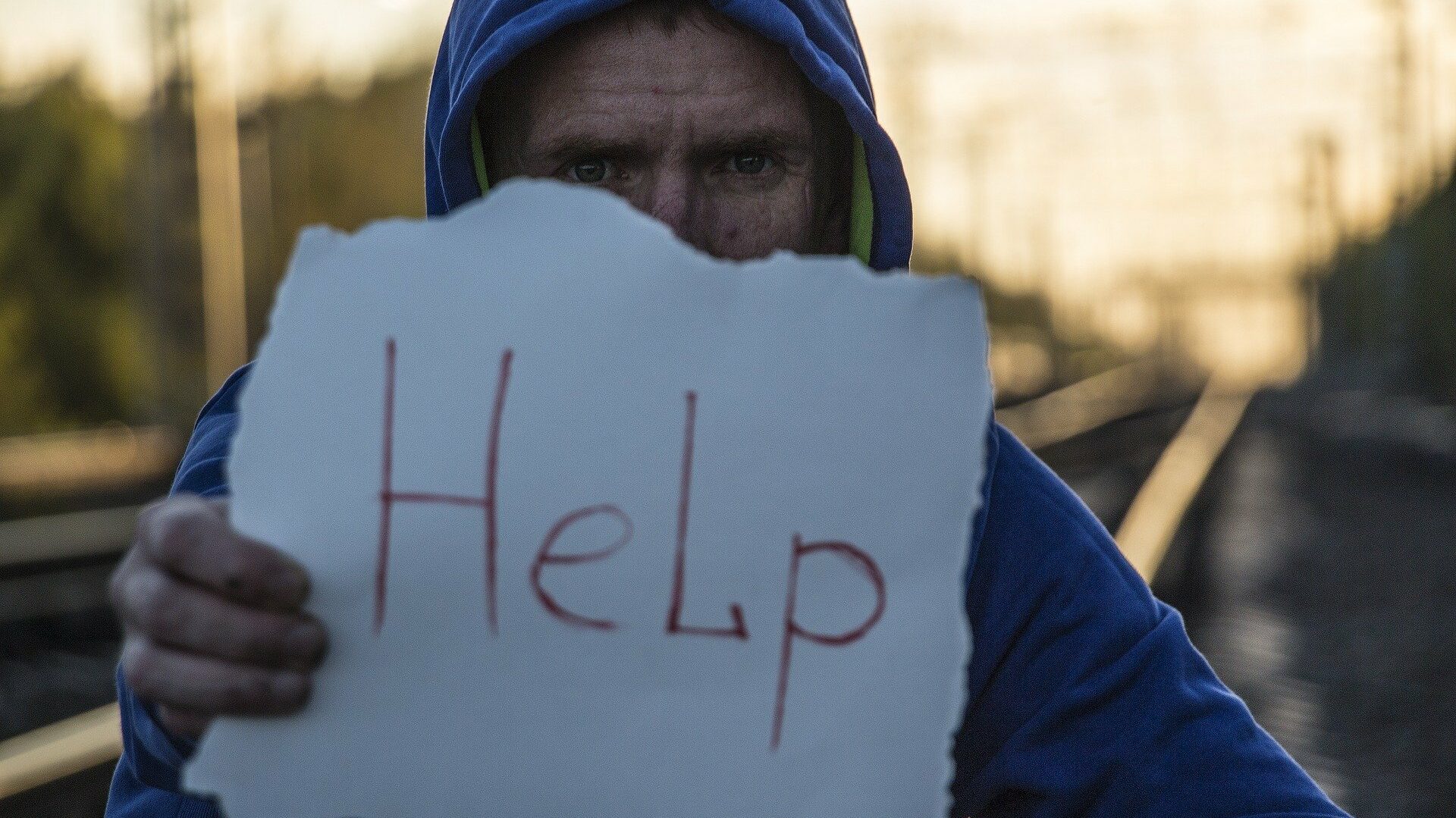 • Find out the Root Cause of Your Fear
Were you abandoned in your childhood? Is there someone who walked out of your life when you least expected it? Did someone you loved so much pass on? Or do you find completion in other people? 
All of us have gone through rejection at some point. Our hearts have been broken by different people when they walked out on us. Then there those of us who lost loved ones under tragic circumstances. So we keep holding onto relationships even though we know that some of them are not right for us. 
Discovering the root cause will help you tackle the fear of being alone correctly. If you don't do this, you may end up messing up like King Saul. See, when people started showering praises upon David, Saul became jealous. (1 Samuel 18:5-9)
To him, those praises meant that it was only a matter of time before David snatched the kingdom from him. So he tried to kill David several times because of jealousy. You may end up getting in the way of great relationships because you fear being alone. Don't take this kind of fear lightly. Deal with it from the start. 
• Remind Yourself – You are Never Alone
Yes, people may leave you, but the truth is you are never alone. God says in His word that He will never leave you nor forsake you. He says that He loves you with an everlasting love and will be there for you even when you are old. 
Being fully aware of God's presence in your life will help you overcome anxiety and the fear of being alone from your heart. When evil thoughts come, remind yourself that the Lord is your shepherd and rock. You have been sealed with the Holy Spirit, so you will never be alone. (Hebrews 13:5)
• Make Peace with the Fact – People will Leave your Life at Some Point
It could be that you're about to move to another country or place. You won't be close to your family as much as you would love to. Or visit them as much as you want. 
Different thoughts keep running through your mind. Will your friends replace you with other friends? Will your family stop communicating after a while? 
Making peace with the fact that you will lose touch with some people because of distance will help you overcome the fear and anxiety of being alone. Yes, your friends may forget about you, but that doesn't mean that you will be alone. God will connect you with other people.
• Learn to Enjoy Your Own Company
We were created for relationships, but we also need to learn how to enjoy our own company. Though Jesus was in the company of His disciples most of the time, He also spent time alone (Matthew 14:13). When we create time for ourselves and learn to enjoy our own company, we end up getting rid of the fear of being alone. 
Enjoying our own company makes it easier for us to move forward quickly when a relationship fails or ends. Instead of jumping from one relationship to another, you will spend time alone in God's presence so that you can heal first.
• Focus on God's Love
The Psalmist knew how to encourage himself in the Lord. He wasn't afraid of being alone because he knew that even if everyone abandoned him, including his parents, God would be with him (Psalm 27:10). We need to develop such confidence in the Lord. But how do I do that, you may ask?
Well, the word of God says perfect love casts away fear. 
When you focus on God's love and encourage yourself in the Lord, you will be able to combat fear. See Jesus there with you, comforting and leading you when the rest of the world rejects you. Let God's love overshadow your fear of being alone.
• Pray
We can not hold onto people who do not want to be in our lives. We can't also force people to love us. But we can pray for them. Ask the Lord to connect you with the right people, and bring godly friends in your life that will stand with you through thick and thin.
Only God knows the right people who will stand with us in good and bad times. Ask Him for discernment so that you can be able to choose the right friends. 
Don't forget to ask God to remove the wrong friends from your life. It may be a painful process, but it is better to go through the pain now than later. 
• Renew your Mind
We must renew our mind regularly. Fear comes from the wrong mindset. It could be that the enemy has been filling your mind with thoughts of rejection and abandonment. Or maybe you have been doing it yourself. You need to take responsibility for your thoughts by feeding your mind with the right thoughts. 
Stop focusing on the worst that can happen and think about things that are true, lovely of good report, and praiseworthy (Philippians 4:8). Feed on the truth that is found in the word of God. Stop focusing on failed relationships and focus on your heavenly Father's love.
• Keep off Social Media
You just logged in to your social media account. Photos of friends enjoying vacations and outings with their families and friends are causing you to feel jealous. Your friends barely have time to hang out with you. It is always one excuse or another. 
Could it be that they are avoiding you? Are they indeed your friends, or have they made new friends? 
Look, social media has its own advantages but do not let it ruin your life. Just because people seem to be having fun together doesn't mean that you don't have good friends or lose your friends. It also doesn't mean that those people genuinely love each other. Embrace the people in your life, and do not try to copy other people's friendship. (2Cornithians 10:12)
• Help Other People
One of the ways to overcome anxiety and the fear of being alone is helping other people. This is more so if you have moved to a new place. Instead of keeping to yourself, find people that need help. You can give a helping hand to someone in your neighborhood.
Small acts of kindness will help you to appreciate the people in your life and never know you may also build new relationships that way.
• Be Grateful for the People that are in Your Life
You may be wondering if your relationships will last. Will your friends be there for you until the end of time? What if someone dies or they move to a new place, and you never hear from them again?
You may start worrying about the future of our relationships because of reason or another. We may knowingly or unknowingly start worrying about our family and friends and whether they will always be there. 
But here is the thing, Jesus said we should not worry about tomorrow for it has its own fair share of problems. So instead of being fearful, appreciate your family and friends. Enjoy every moment you spend with them. 
Treat your loved ones kindly and be quick to forgive them when they mess up. If there is someone that is not treating you right, set healthy boundaries with them so that your relationship can remain intact.
Is it Normal for a Christian to Fear Being Alone? 
Yes, Christians, just like other people, can battle with fear of being alone. God created us for relationships, so it is normal for us to struggle with anxiety and fear of being alone from time to time. 
But here is the thing, people will let you down at some point, and some will walk out of your life when you least expect. So you need to learn how to overcome anxiety and fear of being alone.
Learn to enjoy your own company and let God be your best friend. 
Ask God to give you good friends that will stand with you in good and bad times. 
Stop comparing your relationships with other relationships on social media and always remember that God is with you until the end of time, even if everyone abandons you. 
I hope this Message Has Been Helpful. Please Let Me Know in the Comments Below. Blessings, Haly
Latest Articles: