Prophetic Word:
The Father says, "I will never forget that day when you opened your heart to Me and asked Me to fill you. Since that day your growth and walk had begun. When you asked Me to be your everything, I did as all parents do to their small babies: I fed you, I protected you, I made sure you were not hurt by anyone. Do you remember those times, you even did not pray and I answered you? Then you grew, and I gave you more responsibilities. I taught you how to walk, how to speak, how to live. Then you grew, I gave you even more responsibilities. Parents would worry if their baby would be the same height, could not talk, could not walk, could not feed itself. I also expect growth in every area of yours. I am concerned about all the details of your life.

Now I feel I need to come back and teach you again about how to walk, how to talk. My child, you are not a baby. You are more than a conqueror in My Son. You are victorious. Authority had been given to you. You lack nothing. My Word is your equipment and your tool to use in the good time and dry time. Look at the mirror? Who do you see? If you see a weak 'you', then look again and again and again until you see My Son in that mirror. You are in My Son, therefore you can take the authority that has been given to you and resist every situation coming against you. Nothing shall harm you."

My friend, you could be right in the middle of a difficulty, a situation which looks like it could not be resolved. Maybe you listened to many teachings, or went for prayer but still do not see a result. You need to learn about the authority you have in Christ Jesus. Thank God for many ministries but you can run from one building to another building and still have problems. But Lord knows that you are more than capable to draw an enemy out of your life, out of your way, your children and your family. Ministries can help you, they are valuable. Thank God there are a variety of them. But it is your turn to stand strong, learn who you are in Christ, who Christ is in you, learn about authority and what Jesus meant by saying "I have given you ALL authority."
Ephesians 1:19-20 "(that you may know) what is the exceeding greatness of His power toward us who believe, according to the working of His mighty power which He worked in Christ when He raised Him from the dead and seated him at His right hand in the heavenly places."
Just like God created all man's needs before He finally created man on the sixth day, having foreseen in His endless wisdom the many possible needs of mankind (See Genesis 1:1-27), the same way He has also prepared all you need to live a victorious life in Christ Jesus! Before you ever got saved by believing in the sacrificial death of God's Lamb, He had thought of you ahead of time and prepared a whole lot of bounty for you!
One of the many good things He prepared for you is a supernatural authority! Having foreseen that satan the wicked one would throw problems, challenges and difficulties on the path of your destiny, He went ahead of you and forged a very strong weapon for you, a weapon that cannot fail; which is a supernatural authority!
Describing Authority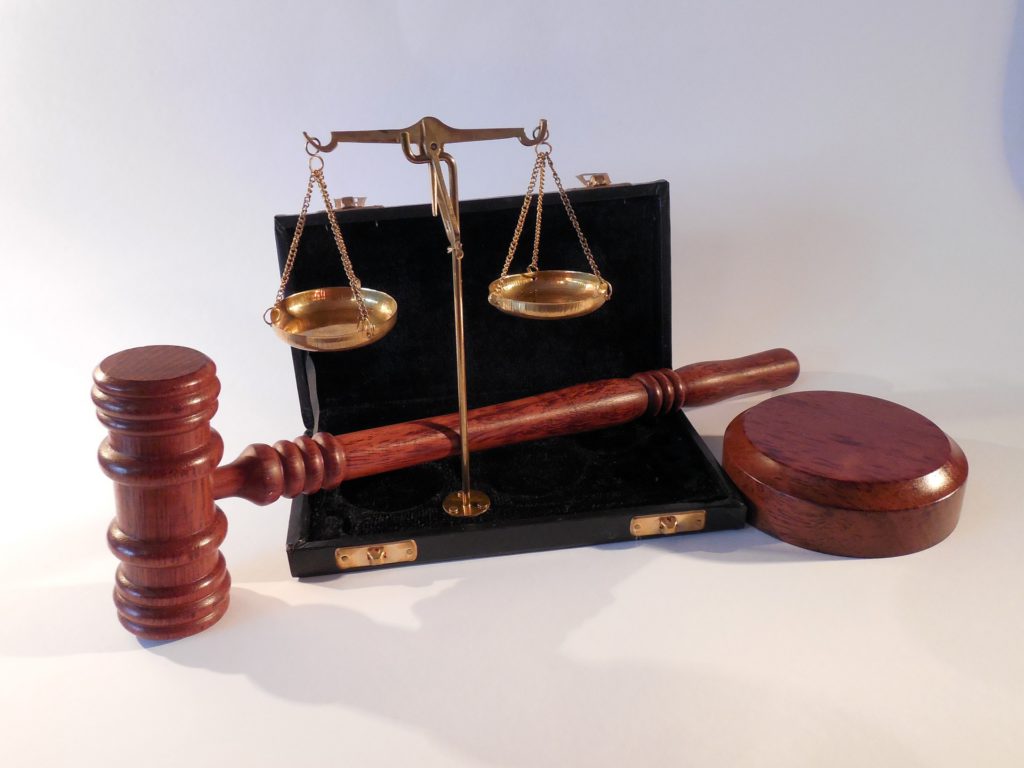 Matthew 28:18 "And Jesus came and spoke to them, saying, "All authority has been given to Me in heaven and on earth."
What is authority? Authority is the power to give orders or make decisions. It is the power or right to direct or control someone or something, the confident quality of someone who knows a lot about something or who is respected or obeyed by other people. The authority Christ gave to His Church is purely heavenly and supernatural. It is the greatest form of authority! Natural governments and entire nations are ruled by political authority, which is limited when compared to the kind of authority Christ Jesus has given you; supernatural authority! You see, one of the qualities of supernatural authority is that it reaches deep and far into the invisible world from where governments, political events, nations, families and individuals are easily influenced and manipulated. On the other hand, this supernatural authority can be wielded by anyone in Christ, regardless of social status!
Not a Mere Human
1 Corinthians 3:3 "…for where there are envy, strife, and divisions among you, are you not carnal and behaving like mere men?"
On the very day you transferred the ownership and lordship of your life over to Jesus, He also transferred His supernatural authority to you! You are no longer ordinary. The devil and his minions are now afraid of you. The real thing is, the devil is the father (author, originator and sponsor) of all evil and wickedness. He is the cause of most difficulties and challenges, deaths and diseases are his products, he is the patron of misery and sorrows, but praise Jesus! Christ conquered him and gave you the victory! The devil's weapons and devices are no match for the supernatural authority you have in Christ's name. See the truth of God's word in 2 Corinthians 5:17 "Therefore if anyone is in Christ, he is a new creation…" You are a supernatural being. You are a supernatural being!
You see, demons ought to tremble wherever you appear!
Loading Your Gun
Your supernatural authority can be likened to a gun. Maybe you'll stop here and think to yourself, "Gun? What authority to do with a gun?"
You know that to use a gun on the enemy, you have to keep it close to you and of course, it must be loaded with bullets! It can also be likened to a sling, for which you must have stones in your pocket. 1 Samuel 17:40 "Then he took his staff in his hand; and he chose for himself five smooth stones from the brook, and put them in a shepherd's bag, in a pouch which he had, and his sling was in his hand…"
David is a good example. He didn't tremble in fear like the rest, and he understood it's not about his social status. David "loaded his gun". The first shot took down the enemy! Why? Because he knew the power of words and he knew how to use authority.
You must " load your gun" too.  David praised God and told Goliath, "This day the LORD will deliver you into my hand. This day I will strike you down".  Praise God and use your 'bullets' – scriptures to strike down your disappointments, disbeliefs, poverty, sickness, brokenness!          
Authority Scripture Bullets for Your Gun
Remember that Jesus used scripture-bullets to defeat his enemy (See Matthew 4:1-11)
Here are some Scriptures about Authority for you to meditate on:
"Resist the devil and he will flee from you" – James 4:7
"Lord, even the demons are subject to us in Your name" – Luke 10:17
"Behold, I give you the authority to trample on serpents and scorpions, and overall the power of the enemy, and nothing shall by any means hurt you" – Luke 10:19
"Therefore God also has highly exalted him and given in the Name which is above every name, that at the name of Jesus every knee should bow, of those in heaven, and of those on earth, and of those under the earth." – Philippians 2:9-10
"For in Him dwells all the fullness of the Godhead bodily, and you are complete in Him Who is the Head over all principality and power." – Colossians 2:9,10
"Having disarmed principalities and powers, He made a public spectacle of them, triumphing over them in it." – Colossians 2:15
"When evening had come, they brought to Him many who were demon-possessed. And He cast out the spirits with a word, and healed all who were sick, that it might be fulfilled which was spoken by Isaiah the prophet, saying: He Himself took our infirmities and bore our sicknesses." – Matthew 8:16-17
"Assuredly, I say to you, whatever you bind on earth will be bound in heaven, and whatever you loose on earth will be loosed in heaven." – Matthew 18:18
"I said, 'You are gods, and all of you (who) are children of the Most High." -Psalm 82:6
"You shall not be afraid of the terror by night, nor of the arrow that flies by day, nor of the pestilence that walks in darkness, nor of the destruction that lays waste at noonday." – Psalm 91:5-6
"The Lord is my Light and my salvation; whom shall I fear? The Lord is the strength of my life; of whom shall I be afraid? When the wicked came against me to eat up my flesh, my enemies and foes, they stumbled and fell. Though an army may encamp against me, my heart shall not fear; though war may rise up against me, in this I will be confident. – Psalm 27:1-3
There are thousands of 'bullets' for your victory scattered all across the Bible like David picked stones for his sling, you also pick your 'bullets' and put them in your heart. You can even write them on a sticky note and put them on your fridge or bedside. Read them, believe them and meditate on them, that's how to put the 'bullets' in your heart.
Pulling Your Trigger
Now that your 'gun has been loaded with hot bullets', the Word of God, the bullets are harmless until you release them! Your tongue is the trigger that releases the bullets! Yes, that's how to fire the enemy. "Death and life are in the power of the tongue, and those that love it will eat its fruit." – Proverbs 18:21
Every negative situation and unwanted circumstance the devil might be using to plague you has its own bullets. Some 'bullets' are general, while some are specific. When the devil is at work around your life, don't close your mouth! Resist him and put him on the run. You don't need to pursue him by running after him, just be confident in the Word of God (your bullet) and use that to knock him down and out!
Put the devil in his Befitting Place
1 Corinthians 15:27 "For He has put all things under His feet."
Jesus stripped the devil of all his power and also his armour. And He handed over to you His authority, so use it! Whatever area the devil seems to be powerful in your life is the area you ceded to him! It might be the area of your finances, health, marriage, academics, family or anything meaningful to you.
It's your responsibility to command the devil and his foul demons to cease from causing whatever problems and difficulties you've been experiencing. The devil is controllable!
Nightmares, for instance, are the work of demons. Stand up in your supernatural authority and bind the demons responsible for that. Cast them out of your life and home in Jesus name. "Lord, even the demons are subject to us in your name."
Take a stand against the schemes and tactics of the enemy. You CAN do it! First, it will be small victories. But every small victory brings joy to your Father, who is proud of you. God is leading you to a triumph, not a defeat. TRIUMPH is YOURS! Walk, as you have already got a victory. Talk, as you have already got the victory. Believe, as you have already got the victory. Jesus is delighted because you are demonstrating His power and lordship! He sure delights to see you use the supernatural authority He gave you! So go on, be confident in who you are in Christ and keep winning over your situations – enemy, again and again! Hallelujah! 
Some Questions for You:
Just imagine you are seated in Heavenly Places in Christ. What would your feelings and emotions be towards your difficult situations?
If you know the power of God resides within you, how would you deal with your difficult situations?
You have authority given by God Himself over the power of darkness. How would you see yourself when you know you can beat all your difficulties with just one 'sling shot'?
Helpful Articles:
Latest Articles: