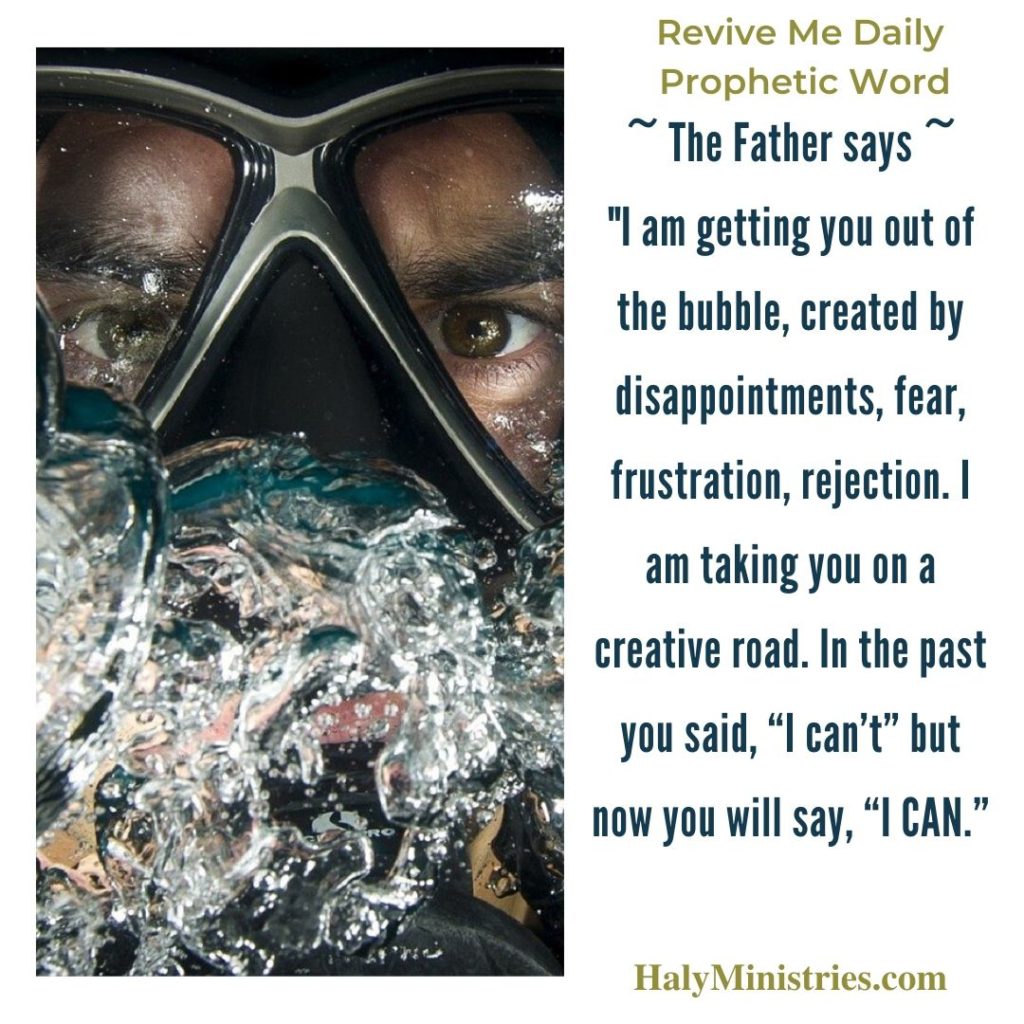 The Father says, "I am getting you out of the bubble, created by disappointments, fear, frustration, rejection. You know, the bubble will profit you nothing. It can be too hard to try something you have never tried before, to go somewhere you have never been before, to meet someone you have never met before. I understand. But before you uttered your prayer I heard the cry of your heart.
Do you remember you prayed, "Father, I am tired of being inside of that bubble and I want to be out but at the same time I am so frightened to go there and show myself to the world? I tried to protect myself living in my world and let no one in. Yes, I tried to protect myself and did not rely fully on Your protection. Please forgive me. Father, take me out of my world and lead me to where I am supposed to be and show me who I am, my true identity."
What a great prayer! What a brave prayer! I am so proud of you. I know it was not easy to pray that prayer. It was the most difficult thing you have ever done in your entire life. I applaud you for that. Why?
Because the prayer released you from your bubble world into My world. You will feel like a new-born baby, coming out of the darkness into the light. And when you open your eyes you will see colours, My design. I have designed your life. It is colourful. I am introducing you to colours – new colours and new things. I am taking you on a creative road. In the past you said, "I can't" but now you will say, "I CAN." You can do all things through My Son Who strengthens you. You will be infused to conquer every difficulty. You will be strengthened. You will be creative. You are going to learn new things about yourself. 
I have so many things in store for you. You have never personally discovered them. It is beyond your ability to imagine. And you shall discover."
Tell me, have you experienced living in your bubble? What helped you to get out of it? Please share in the comments below.
Latest Articles: