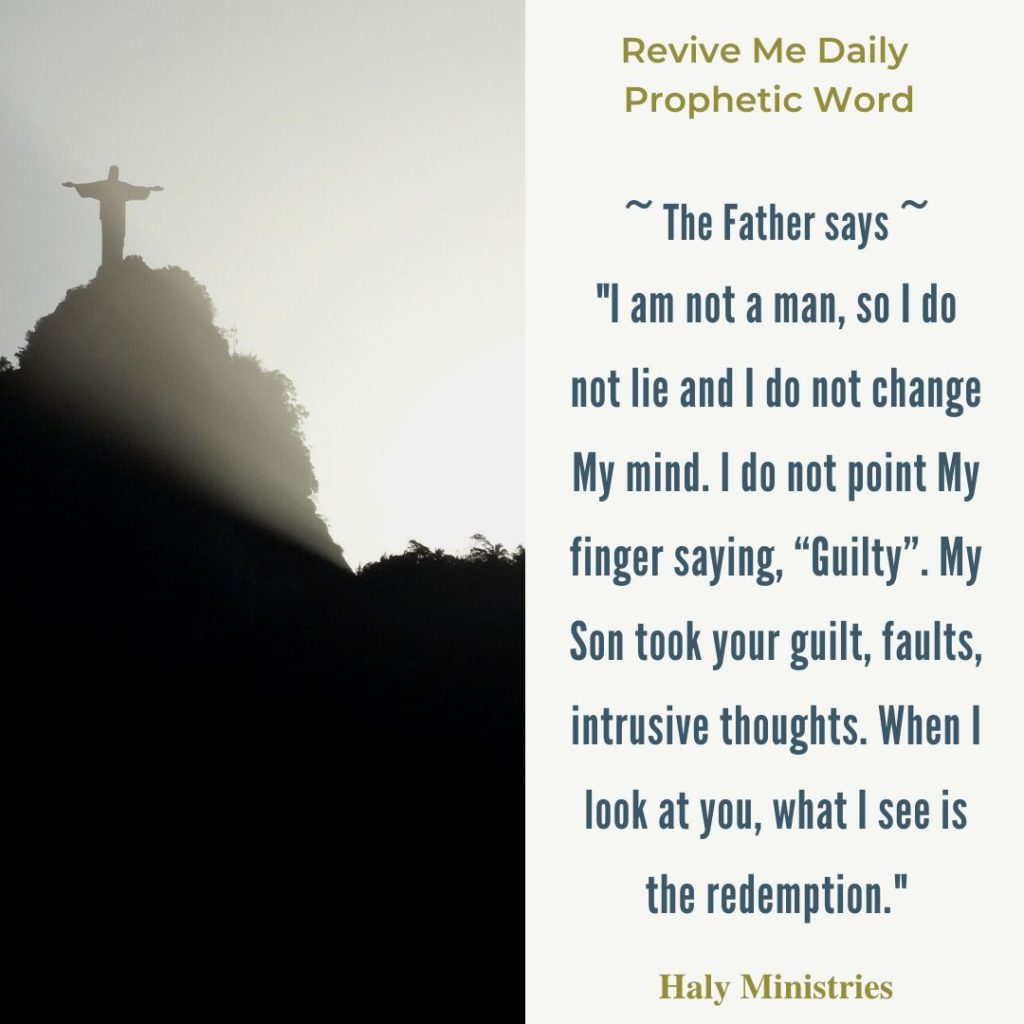 The Father is saying, "You are afraid to look in the mirror of your heart because you have unwanted intrusive thoughts of seeing guilt, abuse, unimportance. Where are these thoughts coming from? Who has told you that you are insignificant? Who has described you as having a dark side in you? Who was accusing you day and night? Who is not giving you rest at night? Was it really Me?
You have mistaken Me with the voices of your enemy. From the beginning, I said you were Mine. Before everything came into existence, I knew you and your heart. I knew all your desires, good times or bad times. What is happening right now with you is not something I did not know from the beginning. Did I decide to leave you with your struggles?
Many would say to you, "This is your last chance." Chance does not describe My heart and My desires for you. Chance says you can win or you can not win. It all depends on the circumstances. Chance does not give you the positive outcome of an event. Chance can penalise you if you take the wrong direction. Chance is a possibility of maybes. It might happen or it might not. It all depends.
I am all right people taking chances but I want you to know that you are not a chance, your life in My eyes is not a chance and now is not your last chance. I am not a god of maybes. "Maybe I will bless" are not My thoughts.
I am also not the one who wavers. I know what I am doing, what I have established and where I am going. My steps are established forever. If I am not the One who wavers, why do YOU waver that I do not have a desire to bless you? Can you trust an undecided person? One minute he is telling you one thing, then he changes his mind, cancels what he's promised in the beginning and gives you a different answer.
I am not a man, so I do not lie and I do not change My mind. I do not point My finger saying, "Guilty". My Son took your guilt, faults, intrusive thoughts. When I look at you, what I see is the redemption.
My blessings are available for you every day. You do not need to beg Me. You are My son! And if a son, then an inheritor of all My possessions. I have given you access to My blessings, not because you do the right things in your own strength, but because it is written in the scrolls of My heart – 'You are blessed! You are redeemed! Your steps have been established! And you are not guilty!'"