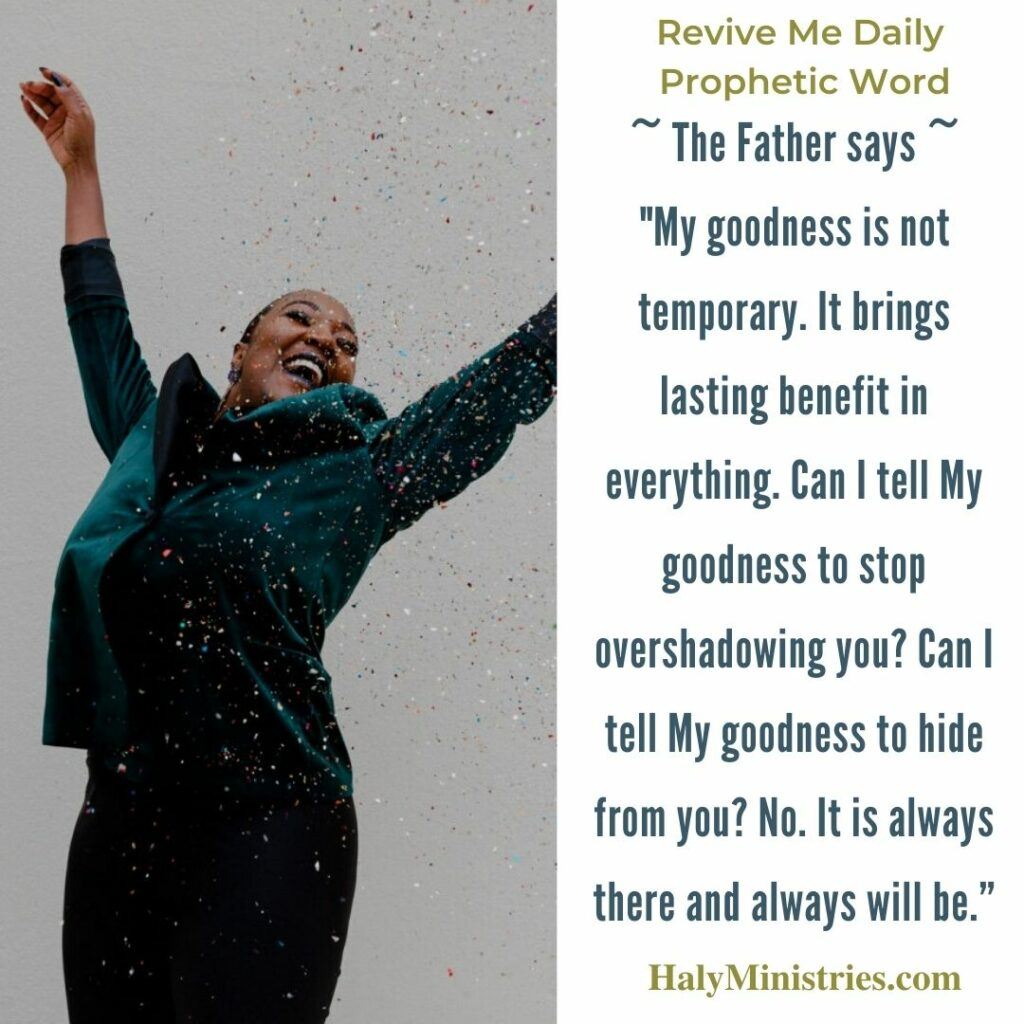 The Lord is saying, "I have always been good to you. My goodness is not temporary. It brings lasting benefit in everything. There is no end to My goodness. Can I tell My goodness to stop overshadowing you? No. Can I tell My goodness to hide from you? No. It is always there and always will be. Then why would you fear the future?
My goodness pursues you all the days of your life. It brings forth blessings for you to enjoy. It shows Who I am and what I can do. I am kind and merciful. I am loving and faithful. I am just and holy. I can strengthen you. I can empower you. I can change your circumstance. I can heal you. I can bring peace where there is no peace. I can pick you up when you can't go further and restore your soul until you are fit to walk on your own. 
I see your heart and know your pain.  Some days, it's unbearable and tough. Do not be heart broken. You might find it tough out there, but I am here. I am near. I am not too far and I will never, ever leave you. I am by your side, comforting you. 
Your pain is so real and too much to bear, but I will carry you and bring you through it. Do not allow the burden to destroy you. Give it to Me. 
Yeshua carried the Cross and He bore your shame, your sickness, your pain, your sins in His body on the Cross. He did that to set you free. Your freedom is not partial, but complete, perfect and wonderful. Refuse to go back into the bondage of your past, but come and ponder things with Me. Think about My goodness and experience My goodness."
I hope this word has encouraged you. If you have any questions, thoughts or story to share, please leave your message in the comments below. Thank you. Shalom, Haly.
Latest Articles: