Why do we need to build a strong spirit and how to build a strong spirit?
In Romans 8:6-10 it says, "The mind governed by the flesh is death, but the mind governed by the Spirit is life and peace." – (NIV)
We are created with three parts: spirit, soul, and body.  Your body is the outward part that is seen by the natural eye.  Your soul is composed of mind, emotions, will, and attitudes.  While your spirit is the hidden inner part that has access to God. Man was created in the image of God, and since God is spirit, we are also spirit beings, so our spirits must take the lead.
A person can either be carnally minded or spiritually-minded. The flesh leads carnally minded people, while the spirit of God leads spiritually-minded people.
Now, even though we are believers in Christ, there are times when we allow the flesh to take the lead. Our sinful nature, at times, causes us to fall into temptations, and that is why you need to learn how to build a strong spirit. See, it is through our spirits that we have access to God.
Your spirit is the lamp of God; it needs to be strong so that it can take the lead. (Proverbs 20:27)
What is a Strong Spirit?
It is one that is confident in God.  A strong spirit is full of joy, love, and peace of God. It is always ready to face anything and has an overcomer attitude.
For believers in Christ to remain firm in faith and walk in the path God has laid out for them, they need to be strong in the spirit. Having a strong spirit will help you to face different setbacks and weather the storms of life.
But HOW do you Build a Strong Spirit?
• Put God First
A lamp needs oil to function, and since you are the lamp of God, He is your oil. When you give God first priority, you enable him to work through your spirit, and this enables you to become strong in your inner being. But when you put yourself first, you end up being carnally minded, and your spirit becomes weak. When that happens, you open up doors for the enemy to control your life.
Some things will leave you disappointed and bring fear or anxiety in your heart. If not checked, fear and anxiety will cause you to become weak in the spirit. But when you put God first, you will be able to overcome your fears and become strong.
How do you put God first?
●  Seek God first before you take any step in life.
●  Follow His lead even if it doesn't make sense
●  Obey His word.
●  Through praising and Worship God even in hard times
• Feed your spirit with the Word of God
What you feed your spirit will determine whether it will become strong or weak.  If you spend most of your time watching or listening to bad news, you'll end up having a faint spirit. Why? Negative things will corrupt your heart and weaken your inner being.  But if you continuously feed your spirit with the word of God you will have a strong spirit that will be able to withstand adversity. 
The word of God is food to your spirit, just like bread is food to your body.  You are a spirit man, and that means you need to be led by the spirit.  But for that to happen, you need to spend time in the word of God. So keep feeding your spirit with the word of God so that it can always be strong. (Matthew 4:4)
• Be Intentional with your Desire for God
There will be times when you will not feel like praising and worshipping God. In such times you will need to be intentional about it so that you can remain strong. Do not wait to feel inspired to praise and worship. Just do it.
The more you do this, the more your spirit will learn to thirst for God, and a time will come when you will be like the Psalmist in 42:2 who was thirsty for the living God and wondered where he could find him.
• Ask God for Help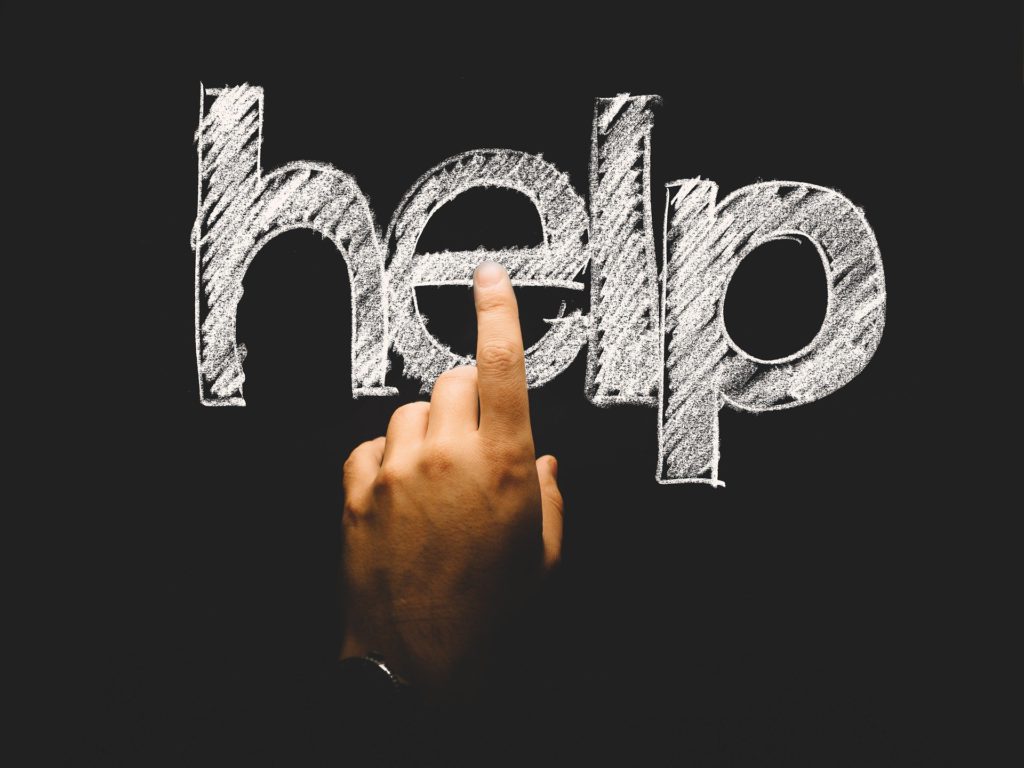 There are those times when we read the Bible and pray but still struggle in our inner being.  Sometimes the issues of life seem to be more real than the word of God.  Our prayers seem to go unanswered, and we end up feeling weak.  If you are going through such a difficult time and feel weak in the inner being, ask God for help. He has the power to strengthen you in your inner being so that you can stand firm in faith during the storm. 
Instead of being anxious about life, turn your worries into prayer.  God has promised to strengthen you and deliver you. All you need to do is ask.
• Exercise your Spirit
We need to exercise our spiritual muscles the same way we exercise our bodies. In fact, the Bible tells us that exercising our spiritual muscles is more important than our bodies. So building a strong spirit should not be taken lightly.
Now, to lose weight or build body muscle, you need to exercise for weeks or months before you can achieve your desired goal. The same is true for your spirit. You will not become strong in your spirit without discipline and perseverance.
How do you Exercise Your Spirit? 
We are told in scripture to be doers of the word and not hearers only. So put what you read in the Bible into practice.
For example, if there is someone that you have not forgiven, put the word of God into practice by forgiving them today. It is not easy, but it is better to be obedient. Forgiving someone who has offended you will not only strengthen your relationship, it will also free you from the burden of bitterness, which defiles your spirit.
• Pray and Sing in Tongues
God is a spirit, and those that worship him should do it in spirit and truth.  When you sing and pray in tongues, you're speaking God's language. Not just that, you are also talking to God directly. (1 Corinthians 14:2)
Another critical thing to note is when we pray and sing in tongues, we get access to the mysteries of God.  The more we know God, the stronger we become in our spirits. Singing and praying in the spirit also strengthens our connection with God.
Do not just pray in English or your native language alone if you have been baptized in the Holy Spirit.  Make praying and singing in tongues part of your prayer life.  Now at first, you may feel silly doing that, but do not be discouraged even when the enemy makes fun of you.  Keep on praying and singing, and as time goes on, you will become used to it and end up being strong in the spirit. (Jude 20)
If you would like to pray in tongues, but not yet received this gift, please watch Derek Prince's video. He explains it simply how to pray in tongues and at the end of the video he gives some practical steps. I pray today, you will receive the gift of praying in tongues.
• Listen to God
Communication is a two-way street.  You need to give the other person a chance so that they can express themselves to you too. But the truth is most of us talk to God but do not take time to listen to His voice.  We always go to Him with our problems but never give Him a chance to speak to us, and when we do, it is only for a short time.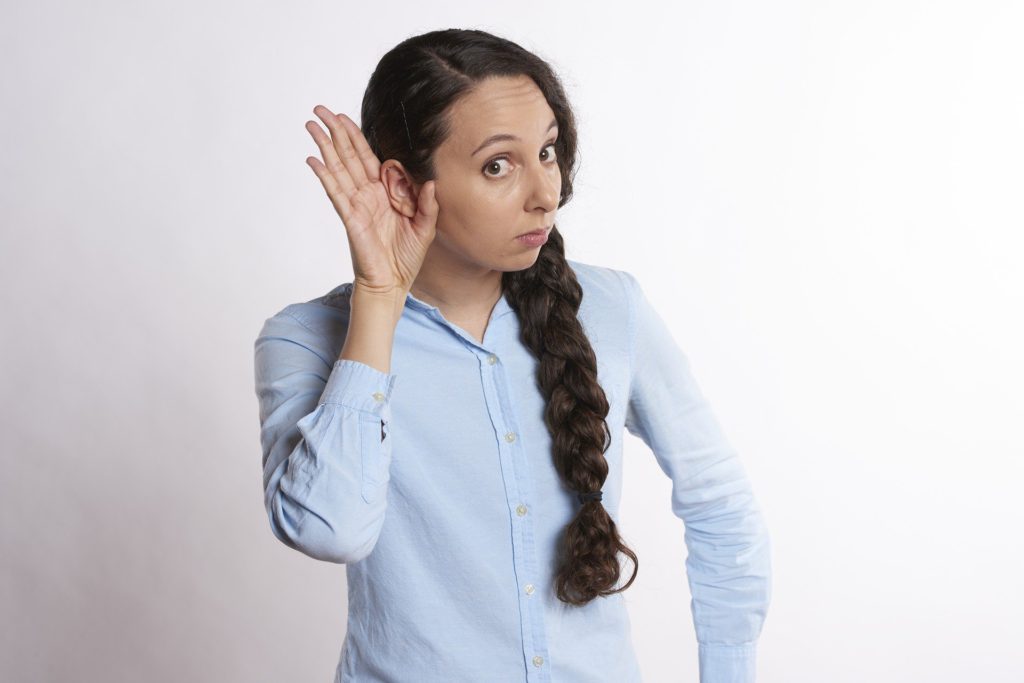 To build a strong spirit, you need to learn how to be still and open to the voice of God.  Our Heavenly Father is always speaking to us in different ways.  He may talk to you through someone like a preacher or friend, through His word or a song, and He may speak to you in a still small voice.
Now, most of us listen when He speaks through a preacher or friend, but we never sit still and listen to the still small voice from God.
During your devotional time, make it a habit to sit still and listen to the voice of God.  It may be difficult to hear His voice at first because of distractions, but with time, you will be able to listen to His voice and follow His lead.
Jesus said that His sheep hear His voice, and they follow Him.  But for the sheep to hear the master's voice, they need to know how their master speaks to them.  It takes practice to know the voice of your master and to follow his leading.
Do not walk away after pouring your heart out to God, listen to His voice, and journal everything that your Heavenly Father tells you during your quiet time with Him.  Doing this will build your spirit. You will also live life, knowing that you're in tune with your Heavenly Father.
• Meditate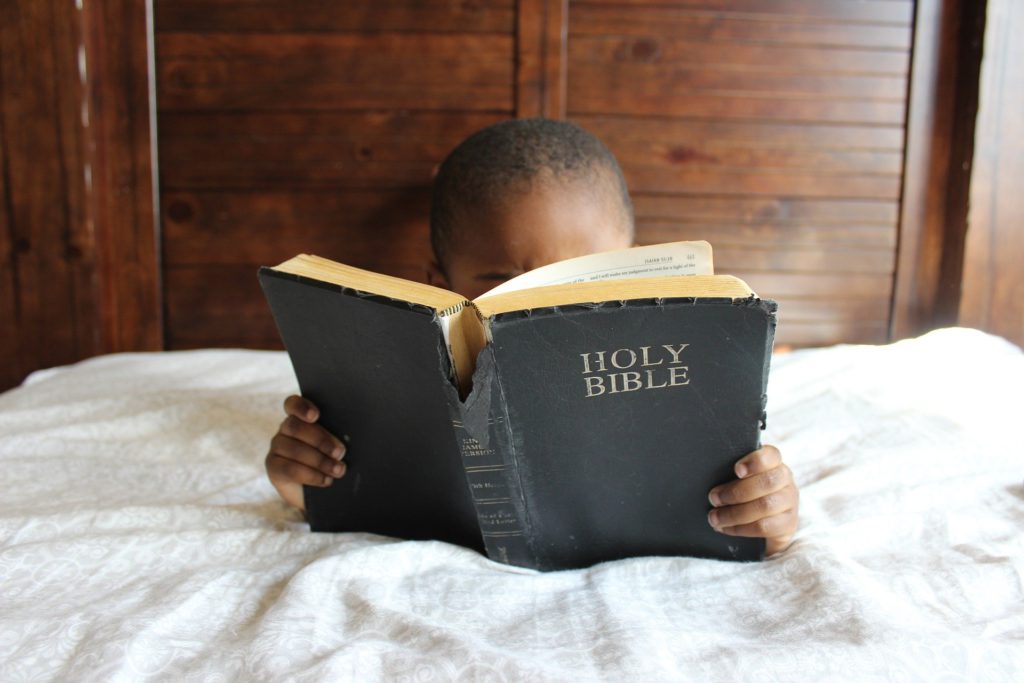 If you can find time to worry, then you can find time to meditate because worrying is the opposite of meditation.  As we've already seen, the word of God builds your spirit, but there is more to it than just reading a Bible verse. If we are, to be honest, at times, we forget what we have read in the Bible almost immediately. With so many distractions, it is easy to get caught with other things and forget what we read during our devotional time, that is why meditation is vital. (Joshua 1:8)
Meditation means reading the word of God with intention. It means pondering on what you have read, preaching to yourself, and applying what the word says to your life.
How will Meditation Build Your Spirit?
●  Help you keep the right heart
For you to have a strong spirit, your heart needs to be right. Our hearts are the wellsprings of life, and therefore they need to be right with God.  How do we keep our hearts right? With the word of God.
The Bible describes the word of God as a double-edged sword that divides our spirit, soul, and joints, and judges our thoughts and actions.  When we read the word of God and meditate on it, we are able to judge our hearts and know if they're in the right place or not.
●  Help you focus on the right things
To build a strong spirit, you need to focus on the right things that are true, lovely, praiseworthy, excellent, noble, and pure.  Meditation helps you to focus on all those things. When you spend time meditating on the word of God you have no room to focus on things that bring anxiety and worry in your life.
See, anxiety, fear, and worry always steal the peace of God and joy from our hearts, and when that happens, we become weak in the spirit. But through meditation, you will be able to remain peaceful because your mind will stay on the Lord. (Isaiah 26:3)
●  Strengthens your faith
The word of God says that faith comes by hearing the word of God.  Part of meditation is muttering the word of God that means you will be preaching to yourself. The more you speak and feed your soul and the spirit with the word of God, the stronger you will become in the spirit.
Final Thoughts:
We are spirit beings, but our spirits are in a war with the flesh; that is why every Christian must learn how to build a strong spirit.  A strong spirit will enable you to stand firm when you go through difficult times.  Make it a practice to meditate on the word of God daily. Always put God first in everything you do, pray and sing in tongues, and spend quiet time with God so that you can hear what is telling you.  Remember to ask God for help when you feel weak in your inner being, He loves you unconditionally. God doesn't judge you when you are weak; He loves you unconditionally and is ready to strengthen you.
Prayer – Build a Strong Spirit
Heavenly Father, thank You for seeing it fit to create me in Your own image.
Lord, I ask you to strengthen me in my inner being that I may be able to withstand all the evil schemes of the enemy and all the challenges that I go through daily.  Fill me up with the desire to read your word that I may have a strong spirit.
Holy Spirit, take charge of my prayer life and fill me up with the right words that I may always speak words that build my spirit and the spirits of those around me.  Help me to always worship in spirit and truth.
Lord Jesus, help me to be still and open to Your voice so that I can hear what you're telling me and follow you as a sheep follows its shepherd.  Forgive me for the times I've given other things priority. Help me to continue in Your word so that I can be strong in my inner being and become the person that You want me to be. 
Lord, may the meditations of my heart always honour You. Thank You for answering my prayers.  In Jesus' name, I believe and pray, Amen.
I hope this gave you a few ideas on how to build a strong spirit. Let me know if you have any questions or some of your key building of our spirit!
Shalom and Blessings!
Latest Articles: