"You crown the year with your bounty, and your carts overflow with abundance." – Psalm 65:11(NIV)
Many of us went through so many challenges last year.  A new year meant new and great things. It meant a bountiful harvest. But things have started working against us even before the first quarter of the year ends. 
People all over the world are suffering. Some are fighting for their lives while others have already lost the battle. Many businesses have shut down, self-quarantine is becoming our new normal, the economy is being affected negatively, and people are fearful. We can no longer do things the way we are accustomed to. Going to social places seems illegal, and we are being restricted from going to our places of worship.
The worst bit is we don't know when this world disaster will end.  We can only hope and pray that things will get back on track soon.
But listen:
We don't have to live in fear because of what is happening around us.  Now, this doesn't mean that we overlook what is happening. We need to acknowledge the problem, take up the necessary measures but remain grounded in the Lord. 
Let us be like Joshua and Caleb, who focused on the milk and honey instead of the giants when they went to spy the Promised Land. Yes, all bad things seem so real right now, but don't fret like the ten spies who focused on the giants. Focus on what God has promised you, and that is a year crowned with harvest and abundance. (Numbers 13)
Why do I say this?
It is God who Supplies our Needs
With all that is happening, it is easy for us to forget that God is the one that supplies all our needs. If He has promised us plenty this year, He will give us plenty.
The best part, He supplies our needs according to His glorious riches. Meaning what is happening in the world doesn't limit God from supplying our needs.  Really? Yes, your harvest comes from God's throne and not this world.
Even though there was a drought in the land, Isaac harvested a hundredfold. The same God who blessed Isaac is crowning our year with a harvest. (Genesis 26:12)
The predictions that experts are making right now do not matter because God's word will prevail.  Though the world will be affected, the children of God will come out victorious because we believe in a powerful God that is not limited by natural disasters.
God Promises will Prevail
We have all these plans set out for our families, relationships, careers, and education.  But with the recent turn of events, most of us have been forced to set aside some if not most of these things so that we can keep safe.
Well, the promises of God remain true even in difficult times.  No virus or disaster will prevent the word of God from prevailing over your life. The word of God tells us that God crowns the year with harvest and not just a harvest, but richness overflow wherever He is.
As we fight, all that is happening around us let us not allow ourselves to get so caught up with what the world is focusing on.  Let us stand out as true children of God by believing what He says in His word. Let us live knowing that no matter how bad things get, we shall get out of it and experience plenty.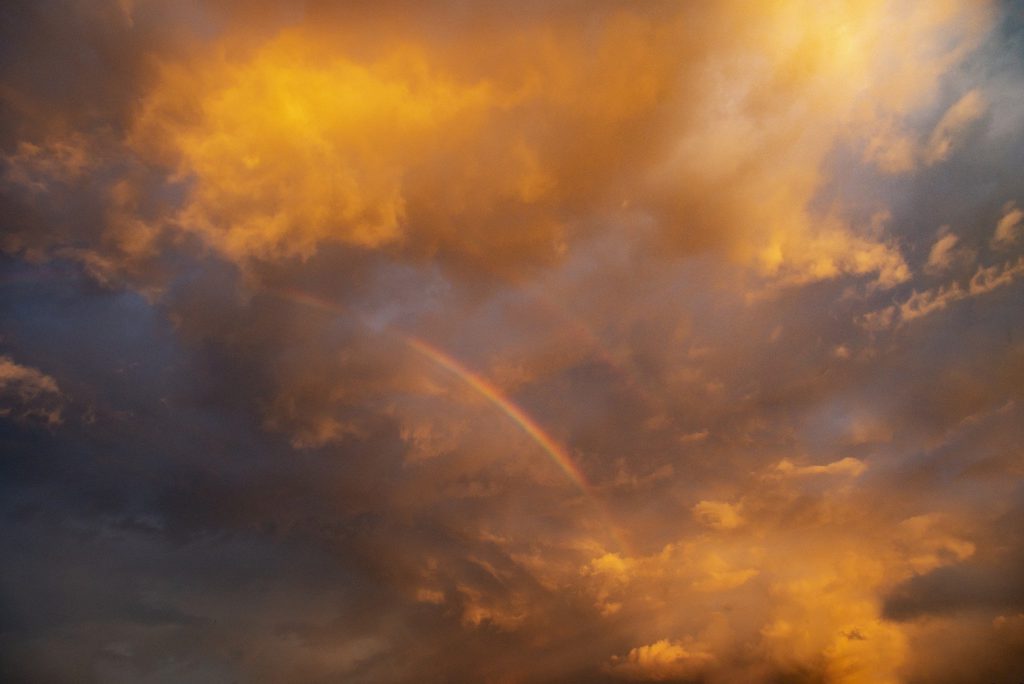 God is Faithful
Man can disappoint you, and systems may fail, but God will never fail us.
Nothing is too hard for God, so look at what you're going through as a stepping stone for you to experience God's great supply and richness.  Let your mind be stayed on the Lord and not on what is happening. Our Father will make everything beautiful in due time.
Will it be easy to stand firm in faith?  No, it won't. There will be moments of doubt and fear, but the Lord will strengthen and give you the peace that surpasses all understanding. Not just that, after all this, God is going to give you double for every trouble that you are going through during this season.
God is Bigger than any Disaster
To the world, the Coronavirus and any other disaster may be such a big deal, but to Children of the most high God, all bad things that are happening should be nothing. We should not glorify what the world is glorifying. Let us magnify our Heavenly Father. (Psalms 34:3)
See, God is not surprised by what is happening. He knew this would happen long before it happened, and there is a reason why He allowed it to happen. Yet, He still promised to crown our year with a harvest.  
Does that make God a liar, or are we wrong in believing God for a bountiful harvest?  No, that is not it and here is why:
Well, we don't serve a God that lies.  What He says will come to pass. Besides, nothing is too hard for Him.  God can change something that takes us ten years within seconds.  
God watches over His word
Look, God is not asleep while all this is happening. Stop focusing on how big the disaster is and start focusing on how big God is.  You will experience plenty even at the eleventh hour because God will never shame His children.
It Can Get Worse Before it Can Get Better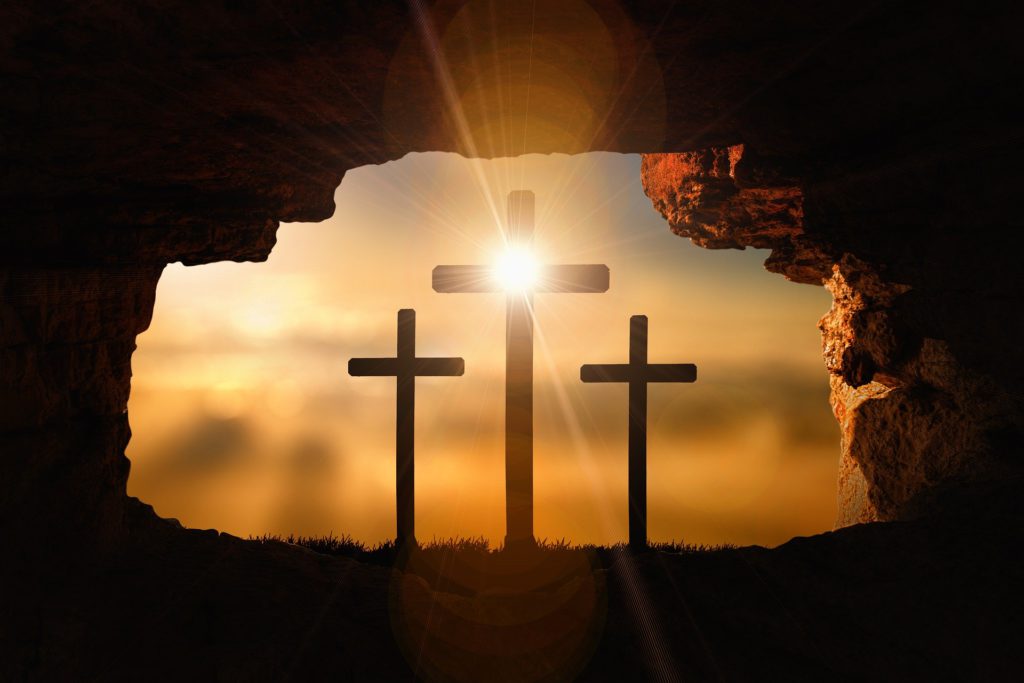 All through the Bible, we can see people going through bad experiences before they experienced plenty.  Joseph had visions of him ruling over his brothers when he was only seventeen. His life, however, went from good to bad to worse before his dreams came true.  David was anointed as a King when he was around 15 years old, but he went through difficult times before he experienced plenty.
Our Lord Jesus had to die a cruel death before humanity could find true freedom in Him. So just because God has promised us great times ahead doesn't mean that we won't go through hard times now. (Galatians 5:1)
Remember, the enemy is also not happy about our future, so he tries to fight us by bringing fear and confusion in our hearts. The devil will use every kind of means to kill our faith and derail our purpose. Don't allow him to win because Jesus already made a public spectacle of him at the cross. Let the words that come out of your mouth align with God's word and not the enemy's plans.
Bad Times Help Us to Prepare for the Harvest
Could God be allowing us to go through times of self-quarantine and social distancing so that we can focus on Him entirely and prepare for a bountiful harvest?
The truth is we tend to get caught up with the busyness of life so much so that we end up not preparing for what lies ahead. The Lord wants US to turn OUR lives around. When we choose God and His ways, He will turn the worst situation into something precious and beautiful to see.
Maybe you go through a tough time right now and do not see the light at the end of the tunnel. Maybe you become absorbed by business, useless discussions or earthly things. God is calling you not to stay there, but take every opportunity so that you can prepare yourself for the great things God has in store for you. I believe there will be a great turnaround for all of us. We just need to be tuned to the positive frequency, not negative.
Joseph and David went through hard times. It doesn't mean God had abandoned them, but He used those challenges to prepare them to lead other people. Jesus started His ministry when he was thirty years old.  Why? God was preparing Him for His ministry.
 The same applies to all of us.  God will not give you something that you cannot handle. 
Are you Preparing Yourself Right Now? 
If not, then turn to God and ask Him to prepare your heart and show you ways in which you can be ready for His blessings. During this preparation time, you can do the following: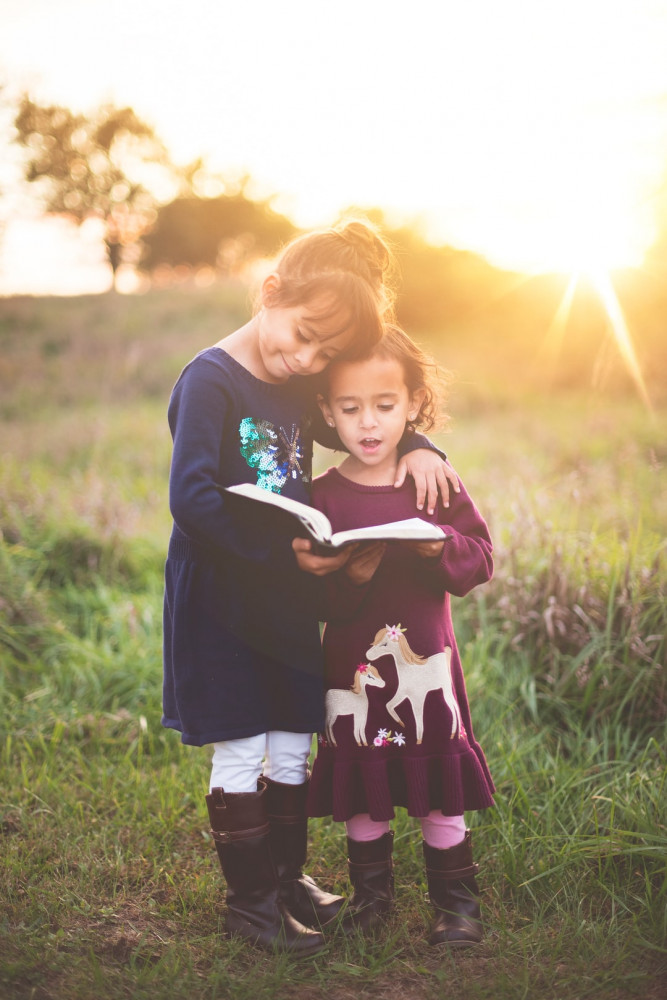 Instead of spending all your time watching News or on Netflix, use this time to pray.  It is through prayer that God can show us what steps to take as we prepare for our harvest.
Remember, the Bible tells us to be anxious for nothing.  Stop spending most of your time worrying and instead pray.  The truth is worrying will not take your problems away, but prayers will.
To continue standing firm and building your faith, you need to remain in the word of God.
Faith comes by hearing the word of God.  Fear also comes by hearing negative things.  Stop spending so much of your time glued on television, watching all the negative stuff that different media houses are showing us.  It is not harmful to watch the news, but remember the media thrives on the negativity. That is why they spend so much time glorifying corona, other viruses, and bad things happening all over the world. 
From today choose to focus on the word of God so that you can build your faith and grow spiritually.
This is an excellent time to spend in the presence of God and journal the revelations you are getting from Him.
God doesn't just give us harvest for our enjoyment.  Yes, He wants us to enjoy the good things He is giving us, but He also wants us to share them with others and use them for His glory. (2 Corinthians 9:8)
There are lives you are going to change through your harvest, but to know the people you are supposed to help, you have to spend time in God's presence and follow His lead.
Hard Pathways Flow in Abundance
It doesn't matter how hard your situation is right now or how bad things are getting. God is more than able to create abundance in hard pathways. 
Remember, we serve a God that creates something out of nothing.  He made water come out of a rock, made way for the Israelites in the Red Sea, and He is the same God who caused a raven to feed Elijah. God provided oil for the widow who was in debt.  If He did it for others during their hard times, He will also do it for YOU in your hard times.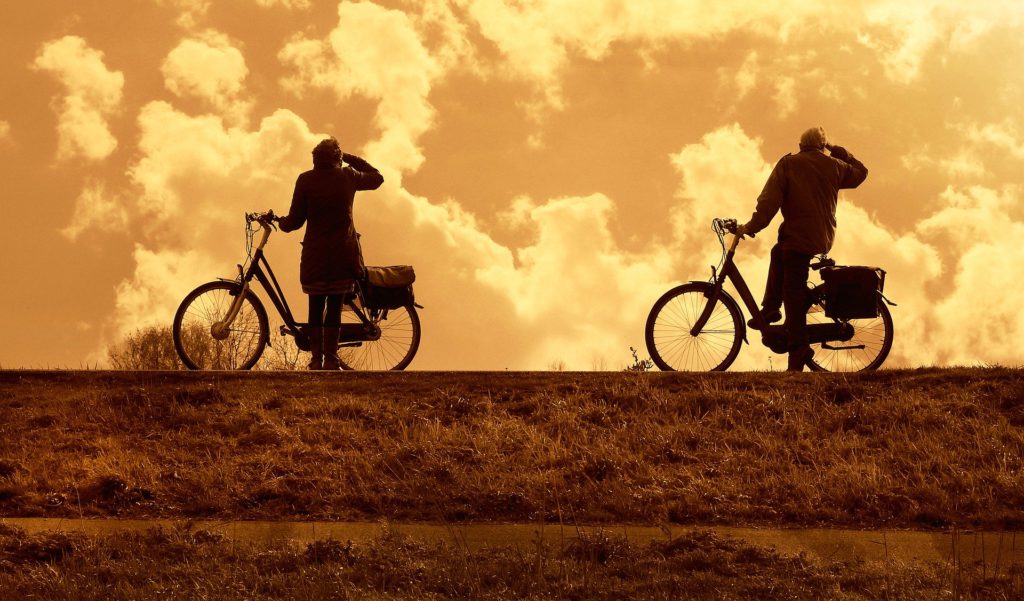 Final Thoughts:
We should not allow what is happening to bring fear in our hearts.  It doesn't mean that we should ignore all that is happening or take it lightly. Let us take the necessary precautions as we continue to abide in Christ. We should not allow a virus or any kind of disaster to take up the place of God. 
Let us focus on Jesus, the author, and finisher of our faith, for He is greater than any plague.  The Lord is our shield, and He has promised to take sickness from our midst. Stand firm on His promises, knowing fully well that He will give us plenty of harvest this year despite what is happening now.  (Hebrews 12:2)
Prayer for Anxious Heart
Dear Heavenly Father, we are living in times when our hearts are filled with fear and anxiety because of what is happening around us.  But Lord, your Word tells us to be anxious for nothing but to make our requests known to You by prayer and supplications with thanksgiving.
O Lord, hear the cry of our hearts, forgive us for the many sins that we have done.  Purify our hearts and help us to be true worshippers. Close all the evil doors that we have opened for the enemy in our lives, nation, and world. Help us to walk in ways that are pleasing to you all the days of our lives.
Father, we stand firmly in Your word, knowing that irrespective of what is happening, we shall have plenty of harvest this year. No virus, natural disaster, or attack from the enemy forged against us shall prosper. We declare and decree that this is our year of favour; we shall have all that we desire because you're a covenant-keeping God.  And not just that. We shall also have a bountiful harvest leftover to share with others.  
Thank you, God, for always supplying our needs according to Your glorious riches.  We love and honour You, Lord. In Jesus' name, we believe and pray, Amen.
Latest Articles: